Written by Sgt. Katie Eggers
Headquarters, 101st Airborne Division (Air Assault)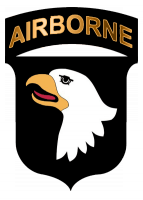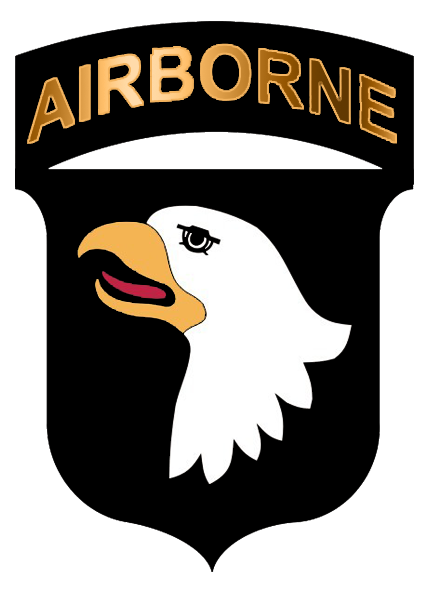 Baghdad, Iraq – Three comedians entertained dozens of troops and Coalition members, all deployed to Iraq as part of the Combined Joint Forces Land Component Command – Operation Inherent Resolve, at the Eagle Fitness Center, Forward Operating Base Union III, June 21st.

Stephen Thomas, Steve Mazan and Sam Fedele performed two shows at Union III, their third stop in Iraq, as part of the Star Spangled Comedy Tour, which is the first entertainment tour to come to Union III since the 101st Airborne Division (Air Assault) took command in Iraq on March 8th.

Sgt. 1st Class Valarie Sanchez, the CJFLCC-OIR sexual assault response coordinator, attended both shows at Union III. She was thankful for the comedians entertaining troops overseas.

"It allowed Soldiers to take time away from their jobs and enjoy some entertainment," said Sanchez.

"It's definitely a morale boost," said 1st Lt. Benjamin Williams, the executive officer for Headquarters Support Company, Headquarters and Headquarters Battalion, 101st Airborne Division (Air Assault). "It's a common phrase for people to call this 'Groundhog Day' in reference to the movie. It's the same thing every day. Having a bit of something different, something fun, is a good thing."
Many 101st Soldiers deployed to Union III are from the division headquarters and work desk jobs, which can add to that "Groundhog Day" effect, Williams said.
Williams attended the second show at Union III after hearing a positive review from a 101st Soldier who attended the first show. He said the comedians were funny, and it was like a slice of home.
"That's what we want to bring," said Thomas. "Ninety minutes of home, because we know [the troops] don't get a lot of home."
This is the first time these three comedians entertained troops overseas together, but collectively they have performed for deployed troops more than a dozen times, dating back to 2003.
Williams said he wasn't surprised that two of the comedians were former service members. Mazan and Fedele spent six years each serving in the Navy and the Marines respectively.
"You served, and now you want to give back in some way to the people who are serving now," said Williams. "I think that's a very common thing."
The Star Spangled Comedy Tour was organized by Armed Forces Entertainment, the Department of Defense's single point-of-contact for providing entertainment to troops serving overseas.
The tour was in Iraq from June 18th to 22nd with stops in Erbil, Camp Taji, Union III and the Baghdad Diplomatic Support Center.
Sections
News
Topics
101st Airborne Division, 101st Airborne Division Headquarters, Baghdad, Combined Joint Forces Land Component Command, Forward Operating Base Union III, Iraq, Katie Eggers, Operation Inherent Resolve