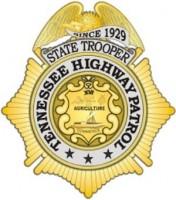 Nashville, TN – The Tennessee Highway Patrol's (THP) Identity Crimes Unit (ICU) wants to help Tennesseans protect themselves from falling victim to identity theft. Cyber Monday has officially kicked off the online shopping season, so online shoppers are reminded to take precaution when entering your personal information.
The ICU has compiled several tips that can help keep online shoppers, and their electronic devices protected from identity thieves.
For additional information on identity crimes please visit our website at http://tn.gov/safety/article/icu
Helpful Tips to Protect Your Identity
Make sure your computer or mobile device is configured securely, and has the appropriate level of security software installed;
Keep your computer or mobile device current with the latest updates. One of the best ways to keep hackers away from gaining access to your computer or mobile device is to apply software updates and other software repairs when available. By staying current on your updates, you stop hackers from being able to take advantage of software vulnerabilities;
Protect your computer or mobile device with security software, such as a firewall and or antivirus programs;
Choose a strong password with a combination of letters, numbers and symbols. Keep all passwords in a safe, secure place, both at home and at work. Do not use the same password for every program or application, and change passwords on a regular basis, at least once every 90 days;
Review bank and credit card statements on a regular basis. The impact of identity theft and online crimes can be greatly reduced in your favor, if you can catch it shortly after your data is stolen or when the first use of your information is attempted;
Do not use public Wi-Fi for shopping. Thieves can use public Wi-Fi to hack the system and steal your information;
Beware of online offers that look too good to be true, such as supposedly "free" software, and contests that you've surprisingly won without entering. These are enticing hooks used by companies to grab your attention;
Only shop with retailers and websites you know and trust. Make sure the site is secure before entering personal or credit card information by looking for "https" at the beginning of the URL. The "s" means the site is encrypted and secure;
Protect your personal identifiable information, most importantly your name, home address, phone number, and email address. To take advantage of online services you navigate every day, you will inevitably have to provide personal information in order to pay bills or make purchases. However, do not respond to email messages that ask for personal information, and pay close attention to privacy policies on web sites and in software.
The Tennessee Department of Safety and Homeland Security's (www.TN.Gov/safety) mission is to serve, secure, and protect the people of Tennessee.