Tennessee vs. Presbyterian
Tuesday, December 6th, 2016 | 6:00pm CT
Knoxville, TN | Thompson-Boling Arena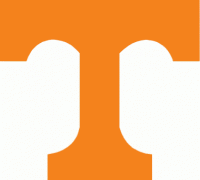 Knoxville, TN – Tennessee welcomes Presbyterian to Rocky Top for a Tuesday night contest at Thompson-Boling Arena. Tip-off is slated for 6:00pm CT.
Tuesday's game will not be televised, but can be viewed online through SEC Network + on WatchESPN and the WatchESPN app. Darren Headrick (play-by-play), Steve Hamer (analyst) and Maddy Glab (reporter) have the call.
Fans can also listen live on their local Vol Network affiliate to catch Bob Kesling and Bert Bertelkamp describing the action.
Tickets can be purchased online through AllVols.com.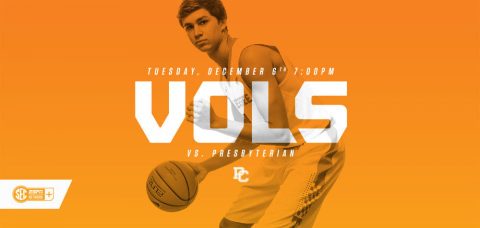 Tennessee (3-3) picked up its second straight victory on Saturday when it ran past Georgia Tech, 81-58, in the friendly confines of TBA.
In their first action since returning from the Maui Jim Maui Invitational, the Vols had four players in double figures and enjoyed a solid shooting night, connecting at a 52.8 percent clip.
The Vols were led by 14 points apiece from guard Shembari Phillips and forward Grant Williams.
Phillips had a particularly impressive showing at the helm of the Tennessee offense on Saturday, handing out a career-high seven assists to just one turnover while going 4-of-5 from the field and 2-of-2 from three.
The sophomore enters Saturday's game averaging 10.8 points per game, which is second on the team to the 13.8 ppg average belonging to senior Robert Hubbs III. Hubbs had 10 points against the Yellow Jackets and has scored in double figures in four of his last five games. Junior Detrick Mostella rounds out Tennessee's double-digit scorers, averaging 10.3 points per contest.
Saturday produced another yeoman-like performance from true freshman John Fulkerson. The Kingsport, Tennessee, native scored 12 points and added eight rebounds against Georgia Tech. He now leads Tennessee on the boards with 5.5 rpg to go along with a team-high eight blocks on the year.
Presbyterian (3-4) comes to Knoxville seeking its first road win as all four of its losses have come on the road.
A Win Would …
Give the Volunteers a three-game win streak.
Extend Tennessee's December home win streak to 13 games, dating to 2013.
Make Tennessee a perfect 22-0 against current members of the Big South Conference.
Make Presbyterian the 174th Division I program against which Rick Barnes has logged at least one victory during his career.
About Presbyterian
Presbyterian College is a four-year, private liberal arts college located in Clinton, South Carolina. PC was founded in 1880 and has an undergraduate enrollment of 1,026.
The nickname "Blue Hose" began in the early 1900s, when sportswriters referred to Presbyterian College athletic teams as the "Blue Stockings" because of the blue socks they wore. Writers often shortened "stockings" to "hose" in newspaper headlines.
Head coach Gregg Nibert is in his 28th season at the helm of the Blue Hose. He owns a career record of 413-403 (.506). Nibert and his wife Peggy were presented with the NABC Guardians of the Game award for service last season for their commitment to foster parenting. The couple has cared for more than 35 foster children over the last 10 years.
Presbyterian is 3-4 this season and enters Tuesday's game off a 107-63 over Johnson & Wales last week. Six Blue Hose finished in double figures, led by Ed Drew's 18 points. Drew had a flawless shooting night, going 7-of-7 from the field and 4-of-4 at the charity stripe.
All four of PC's losses have come on the road.
Freshman Jo'Vontae Millner is PC's leading scorer through seven games. The 6-6 forward is averaging 13.4 points per game as well as a team-high 5.6 rebounds per contest. Millner scored a season-best 28 points in Presbyterian's 97-83 loss at The Citadel in late November.
Reggie Dillard, a redshirt junior guard and the team's top returning scorer from a year ago (8.5 ppg), is also averaging double figures at 10.0 ppg. Senior guard Will Adams is the PC's top 3-point threat, shooting .476 (10-for-21) from beyond the arc this season.
The Blue Hose finished with an 11-20 record last season, including a 5-13 mark in Big South play. Presbyterian was picked to finish 10th in the league's 2016-17 preseason poll.
Presbyterian Connections
Presbyterian senior guard Will Adams, the team's top 3-point shooter (.476), graduated from Science Hill High School in Johnson City, Tennessee. He scored more than 1,400 career points for the SCHS basketball team, and he totaled 25 touchdowns and 2,500 yards of total offense as a football standout.
Vols freshman Grant Williams played high school hoops against PC guards Davon Bell and Myles McGregor. All three are from Charlotte, North Carolina.
Vols freshman Jalen Johnson was a high school opponent of PC sophomore Darius Moore during their prep careers in North Carolina.
Last Meeting With Presbyterian
Jarnell Stokes, now a forward with the Denver Nuggets, dominated inside for 18 points to lead five Vols in double figures as Tennessee cruised to a 78-62 win over Presbyterian on December 18th, 2012.
Tennessee outrebounded Presbyterian, 42-22. The Vols had just six turnovers.
Reigning SEC Player of the Week
Trae Golden
scored 16 points and dished out a season-high eight assists without a turnover.
Jordan McRae
(12; he is now with the Cleveland Cavs),
Skylar McBee
(12) and
D'Montre Edwards
(career-high 11) also scored in double figures.
McRae tied a then-career-high with eight rebounds.
UT took a 43-13 lead into the break. PC's 13 points were the fewest Tennessee has allowed in a half all season and the fewest allowed in a first half since leading Georgia at halftime, 35-13, en route to a 77-48 victory on February 4th, 1998.
Three players scored in double figures for Presbyterian, led by Khalid Mutakibbir's 18 points.
High-Percentage Shot Choices
Tennessee is shooting .454 overall as a team. That marks UT's highest team field-goal percentage through six games since the 2011-12 Vols shot .473 through their first six games.
The Big Orange shot .528 Saturday while dismantling Georgia Tech. That was the third time this year that UT has shot better than 50 percent in a game.
Tennessee has seven players attempting at least five field goals per game, and five of those players are shooting better than 45 percent on the year.
Freshmen Forwards
True freshmen forwards John Fulkerson (5.5 rpg)and Grant Williams (4.5 rpg) rank first and tied for second on the team, respectively, in rebounding.
According to Rick Barnes, that is why the duo has started each of UT's last two games (both wins).
Said Barnes after UT's convincing win over Georgia Tech Saturday: "(Our post starters are) going to be based on one line, and that's that rebound line. We're going to go with the guys that rebound the ball for us early on the front line… That's what will determine probably who starts and who plays."
December Gauntlet
The Volunteers are in the midst of a 13-day stretch during which they are playing five games.
Four of those games take place at home.
Tennessee began that stretch with a December 3rd win over Georgia Tech.
Tennessee's Looses Came vs. Top-25 Caliber Teams
The three teams that have defeated Tennessee this season combine to boast a 20-6 (.769) record.
Chattanooga is 6-2 and was picked to repeat as the Southern Conference champion.
Wisconsin is 7-2 and ranked 17th in the AP poll.
Oregon is 7-2 and ranked 23rd in the AP poll.
Vols' Non-Conf Schedule Heavy on Highly-Ranked Teams
By the time the Vols have played their 11th game this season, they likely will have faced four top-20 teams.
The Big Orange had good showings in losses to 16th-ranked Wisconsin and 13th-ranked Oregon (overtime) last month in Maui.
And the next two Sundays for Tennessee feature clashes with third-ranked North Carolina and eighth-ranked Gonzaga.
None of those four games against top-20 opponents will come at home. Three will be neutral-site showdowns, and the UNC clash will be a true road game for the Vols.
Up Next for UT Vols
Tennessee travels east for its first true road game: a Sunday evening showdown with No. 7 North Carolina at the Dean Smith Center. Tip-off is set for 4:00pm CT on ESPN.
The Vols and Tar Heels will be meeting for the first time since 2006 and for the first time in Chapel Hill since 1947.