Tennessee Athletics Department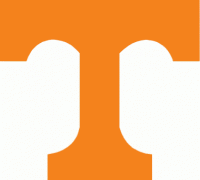 Knoxville, TN – Robert Hubbs III scored 25 points to lead the Vols (5-4) to a 74-68 win over in-state foe Tennessee Tech (4-8) Tuesday at Thompson-Boling Arena.
The win moves Tennessee's all-time record to 23-1 against the Golden Eagles and extends their home win streak to four games.
Hubbs finished the day with 25 points, seven rebounds and went 5-of-5 from the free-throw line. Lamonte Turner added 16 points, going 5-9 from the field and dishing out four assists.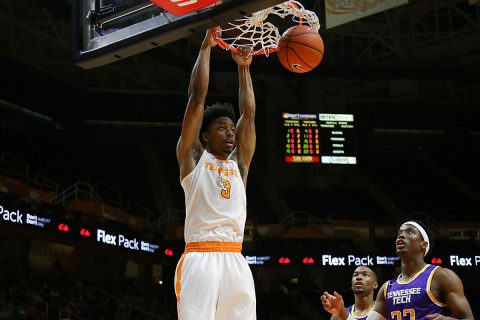 SEC Freshman of the Week,
Jordan Bowden
, had nine points, seven of which came in the second half and included back-to-back dunks.
Shembari Phillips
also tallied nine points and led the team in assists with five.
Tennessee dominated under the basket, out-rebounding the Golden Eagles 39-31 and scoring 36 of their 74 points in the paint.
Tennessee got off to a quick start, jumping out to a 10-3 lead. Turner again had a hot hand, starting out 4-of-4 from behind the arc.
Tennessee took a 43-25 lead into halftime. At the break, Hubbs was the Vols' high scorer with 15. For the Golden Eagles, junior Aleska Jugovic had nine.
Down by as many as 22 early in the second half, Tennessee Tech went on an 16-3 run to cut the deficit to seven with 7:08 to go in the game, capitalizing on a six minute stretch in which Tennessee was held without a field goal and turned the ball over eight times.
Hubbs broke the scoring drought with a layup, putting the Vols up 62-53 with 6:30 to play. Tennessee built its lead back up to 10 before the Golden Eagles rallied back to within four at the :27 mark, but a pair of Hubbs free throws put the game out of reach and the Vols went on to win 74-68.
Tennessee Tech's high-scorer was Jugovic with 14. Senior Kajon Mack and sophomore Saveonte Frazier each had 11.
Three Pointers
Lamonte Turner hit five three-pointers tonight, making him 12-20 over the last two home games.
Hubbs Scoring
Senior Robert Hubbs III is averaging 20 points per game over the last three games and is now only 248 points shy of 1,000. Tonight marks the third 20+ point game of the season for Hubbs who had only one 20+ game during the past three seasons.
Up Next for UT Vols
Tennessee hosts Lipscomb, another in-state rival, at 6:00pm CT Thursday, December 15th in Thompson-Boling Arena.