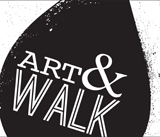 Clarksville, TN – Produced by The Downtown Clarksville Association, First Thursday Art Walk is a free, self-guided tour spanning a 5-block radius that combines visual art, live music, engaging events and more in the heart of Downtown Clarksville.
With 10+ venues, bars and businesses participating each month, the First Thursday Art Walk in Clarksville is the ultimate opportunity to savor and support local creative talent.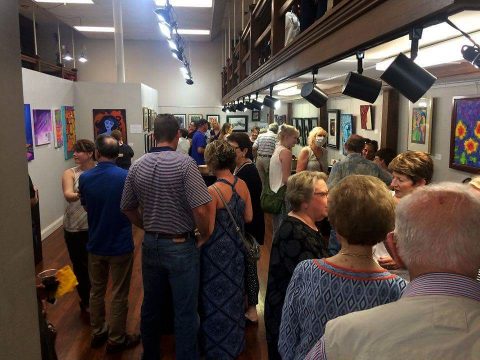 The February Art Walk will be held February 2nd from 5:00pm to 8:00pm at the shops and galleries on Public Square, Franklin Street, and Strawberry Alley.
The participating businesses are listed below as well as a description of the work they will be exhibiting and services they will be offering during the event.
The Framemaker (705 North Second Street)
For over two decades, The Framemaker has offered a unique selection of frames and art services to the Middle Tennessee area.
Artist Information
Echoes
Photography by Greg Sand
The Framemaker proudly presents photography by Greg Sand. This exhibit is part of Clarksville's First Thursday Art Walk on February 2nd, 2017. An opening reception will be held from 5:00pm to 8:00pm. The exhibit will remain on display at the Framemaker throughout the month of February during normal business hours (Monday through Friday 10:00am to 5:00pm).
Greg Sand earned a Bachelor of Fine Arts in Photography from Austin Peay State University in 2008. Sand currently produces work in Clarksville, Tennessee. He is represented by the Cumberland Gallery in Nashville, Tennessee, and exhibits across the United States.
"Echoes" explores the struggle to retain a lucid remembrance of lost loved ones. In his photos, the subject becomes the reflection of the subject; the physical becomes the spiritual, and the sky becomes the water, a symbol for transformation and change of state.
The Framemaker is located at the corner of North Second Street and Georgia Avenue, across from the Clarksville Academy.
Edward's Steakhouse (107 Franklin Street)
Artist Information
Edward's Steakhouse is proud to host local photographer, David Smith, during the February First Thursday Art Walk.
David Smith is a retired U.S. Army Still Photographer, who came to the Clarksville area in 1976 as a member of the 101st Airborne Division. He returned to Clarksville with his family after his retirement from the military. Most of the photographs are of Landscapes and scenery but he also tries to photography the City of Clarksville. "I feel that it's important for a photographer to help preserve the history through photographs."
He is a member of The Friends of Photography here in Clarksville. His photographs have been displayed in Edward's Steakhouse, Tennessee State Museum, Customs House Museum and F&M Bank in Clarksville and Springfield and has been featured on local program, Tennessee Crossroads.
Stop in, see the art, listen to the live piano and enjoy the Thursday night special, 1/2 priced $7.00 appetizers and 2 for 1 draft drink specials.
The Roxy Regional Theatre (100 Franklin Street)
Peg Harvill Gallery
Artist Information
The Roxy Regional Theatre's Peg Harvill Gallery is proud to feature the work of artist, Kayla Beth Fields and her exhibit Untitled Women. Kayla received a BFA in painting from Savannah College of Art and Design, Savannah, GA in 2016. Her current paintings and relief prints are part of an ongoing project that combines the female form with motifs influences by her family and their home interiors.
Her was has been included in group exhibitions at Gutstein Gallery and Alexander Hall Gallery in Savannah, Georgia, the Smithsonian Design Museum in New York City, as well as various locations throughout Kentucky. Fields currently lives and worlds in New York City.
"Untitled Women is an ongoing project that combines the female form with motifs influences by my family and their home interiors. Whether it be small segment pulled from a snapshot of my great-grandmothers, a quilt found within my grandmother's home, or the wallpaper of my mother's kitchen, each piece includes small fragments that are meant to represent the women in my family. Working with materials such as wood and ink to make prints on paper or acrylic paint and ink on canvas, each piece focuses on aesthetically pleasing compositions and the visual relationship that is created between the pattern and the female figure."
Additional gallery hours are Monday through Friday, 9:00am – 2:00pm.
For tickets to and information about our upcoming production, "The Diary of Anne Frank", please visit www.roxyregionaltheatre.org or call the box office at 931.645.7699.
Downtown Artists Co-op (96 Franklin Street)
The DAC is an association of talented local artists and interested patrons dedicated to promoting the visual arts in the Clarksville/Montgomery County area. Our objectives are to sponsor art exhibitions of work by Co-op members and regional artists, to provide continuing support for the Co-op and its membership through the sale of art work, to encourage arts education with outreach programs and scholarship fundraisers, and to develop membership services which directly support the arts community.
Artist Information
2017 Annual Juried Photo Exposition
Clarksville Downtown Artists Cooperative
February 2nd -25th 2016
Sponsored by F&M Bank and The Hand Family Companies
Downtown Artists Co-op (DAC) is proud to announce our 6th Annual Juried Photography Exhibition. The exhibit will feature many of the best amateur and professional photographers from the Middle Tennessee and Southern Kentucky region. This photography exhibit features multiple categories and styles of photography.
Entries range from modern digital photography, to traditional B&W film and alternative process photography. Subject matter includes landscape, nature, portrait and figure, still life and experimental. Entries will be accepted January 25th-28th until 4:00pm at the DAC. Our Photo Expo gets better and better each year, so we invite you to come see some of the finest photographic art in our region.
The opening reception for the Photo Expo will be Thursday, February 2nd from 5:00pm till 8:99pm. Impartial jurors will jury all entries for awards. Awards and recognition will be given during the opening reception. The awards presentation will begin promptly at 6:00pm. Raistlin Delisle will provide music for this month's opening.
The DAC opening is a central part of Clarksville's "First Thursday Art Walk", a wonderful evening of art, music and more in beautiful Historic Downtown Clarksville. Clarksville's Art Walk occurs regularly on the first Thursday of each month.
The Photo Expo will be on display during the entire month of February at the DAC Gallery located at 96 Franklin Street, Clarksville, TN. See our website at
www.downtownartistsco-op.com
or visit us on Facebook for more information.
This DAC opening and exhibit is also generously sponsored by Sarah Darnell, The Frame Maker (Glen Edgin) and Sango Fine Wines and Spirits.
For more info call DAC at 931.919.3770 or contact us through our website at www.downtownartistsco-op.com
Rogate's Boutique (115 Franklin Street)
You are sure to find something new and exciting each time you visit Rogate's Boutique! Our store offers all the latest amazing fashion trends, while remaining focused on timeless style. And we know how much fun shopping should be, so you can always expect to have a great time here.
Artist Information
Rogate's Boutique will not feature an artist, but is proud to support the February First Thursday Art Walk.
Stop in an find a few new things to welcome Winter into your wardrobe!
Couture Crush (101 Franklin Street)
Artist Information
Couture Crush is proud to support the February First Thursday Art Walk and will stay open late that evening and will be serving refreshments.
Find some new additions for your Winter wardrobe during the February First Thursday Art Walk!
Customs House Museum (200 S. 2nd Street)
The Customs House Museum and Cultural Center is Tennessee's second largest general interest museum. It features fine art, history, and children's exhibits.
Artist Information
Slave and Slaveholders of Wessyngton Plantation
January 12th – February 27th
Orgain Gallery
Wessyngton Plantation, Located in Robertson County, Tennessee, was comprised of 13,000 acres with an enslaved labor force of 274 African Americans in 1860. The exhibit, funded in part by a grant from Humanities Tennessee, tells the story of one of the largest tobacco plantations in the country and highlights the diversity and complexity of the slaves' experience.

The Local 5
February 1st – 26th
Planters Bank Peg Harvill Gallery
The Harvill Gallery features five local Clarksville artists: Leah Foote, Malcolm Glass, Terri Jordan, Richard Hogan, and Larry Martin.

Utility & Beauty: The Glass of Emmanuel Studio
January 12th – March 5th
Crouch Gallery
This exhibit showcases projects from the Emmanuel Stained Glass Studio, Inc. in Nashville Tennessee, one of most highly respected studios in the United States for both restoration and new commissions.

The Art of Margaret Evangeline
January 26th – March 5th
The Leaf Chronicle Lobby
Margaret Evangeline is a contemporary painter, sculptor, and installation artist who lives and works in New York City. See her paintings from the museum collection on display.

"Her Honeybunch Sweetie Pie is Gone"
December 6th – March 12th
Kimbrough Gallery
This multimedia exhibit is a visualization of the poem by Stellasue Lee, depicting the tale of a cat's reaction to her owner's absence. Stellasue Lee received her Ph.D. from Honolulu University. Now Editor Emeritus at RATTLE, a literary journal, she previously served on the editorial board at Curbstone Press. She lives in East Nashville, TN with her husband artist Eric L Hansen and their two cats, Caylie and Tennyson.

A Fine Note
February 1st – May 28th
Jostens Gallery
Items from the Customs House Museum's permanent collection highlight the world of music with instruments, sheet music, photographs, and other artifacts.
Mildred & Mable's (109 Franklin Street)
Mildred & Mable's is a unique and fun gift boutique offering something special for every occasion. Custom monogramming and gift baskets available for babies, birthdays, weddings and more.
Mildred and Mable's is proud to support the February First Thursday Art Walk.
Stop in and check out and new look and all of the great gift and clothing options to transition you into the cooler months!
Hops Java & Juice (100 Strawberry Alley)
Artist Information
Hops Java & Juice is proud to host local photographer, Chris Layton during the February First Thursday Art Walk. Chris will be available at the shop for a meet and greet during Thursday's Art Walk.