APSU Sports Information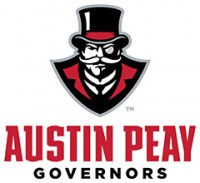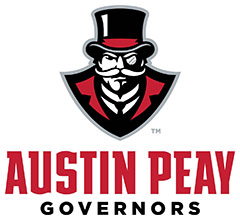 Clarksville, TN – Austin Peay State University athletics will hold an 11:00am, Thursday, press conference to introduce Matt Figger as the 12th head men's basketball coach in program history.
Figger comes to Austin Peay on the heels of a whirlwind Final Four run as the associate head coach and recruiting coordinator under Frank Martin at South Carolina. The Gamecocks were the East Region champion, taking down Marquette, Duke, Baylor and Florida on the way to Phoenix.
"We are excited to welcome Coach Figger and his family to APSU," said Austin Peay athletics director Ryan Ivey. "This is an exciting and unprecedented time for Governors basketball."
"When we sat out with our process, we were looking for someone who could bring an excitement and energy to our program, someone who is committed to a quality student-athlete experience, someone who would be involved in our campus and community, and someone that knew and had experience with successful programs," stated Ivey. "Coach Figger brings these characteristics and more, and we couldn't be more ecstatic to have him leading our program."

Since arriving at South Carolina in 2012, Figger has assisted Martin in the revival of a program that hadn't enjoyed a 20-win season since 2008-09, had not advanced to an NCAA Tournament since 2003-04 and had not won an NCAA Tournament game since 1973. After winning 14 games the first two seasons in Columbia, Figger and Co. broke .500 for the first time in 2014-15, finishing 17-16, then won 25 games and reached as high as No. 19 in the Associated Press Top-25 poll last season.

In case you somehow missed it, the Gamecocks became NCAA Tournament darlings this March. After bowing out to Alabama in the SEC Tournament quarterfinals, the seventh-seeded Gamecocks thrashed Marquette, 93-73, in the opening round of the NCAA Tournament, erased a double-digit lead to score a mighty upset of second-seeded Duke to advance to the Sweet 16 and toppled Baylor 70-50 to advance to the East Region championship game against fellow SEC foe Florida.

Trailing at halftime for the third time during the NCAA Tournament, the Gamecocks shut down the Gators three-point assault in the second half and fed SEC Player of the Year Sindarius Thornwell—a find of Figger's in his capacity as Martin's recruiting coordinator—for a game-high 26 points and East Regional Most Outstand Player honors. Over the weekend, the Gamecocks were finally knocked out of the tournament by West top seed and top-ranked Gonzaga in the Final Four.

Figger has served on Martin's staff dating back to 2007, Martin's first season at Kansas State. In his decade on Martin's staff, Figger has served in a variety of roles, assuming the associate head coach role in 2013-14 upon Brad Underwood's departure for Stephen F. Austin.

At Kansas State, Figger was on a staff that secured at least 21 wins and finished fifth or better in the Big 12 each season. In his first season on staff, Kansas State won its first NCAA Tournament game since 1988 after posting a 20-win season—just its fourth since 1990.

The 2009-10 team won a school-record 29 games and appeared in the programs first Elite Eight in over two decades, defeating six ranked opponents along the way and finishing the year ranked seventh in both the Associated Press and ESPN/USA Today Coaches Top-25 polls.

At both Kansas State and South Carolina, Figger served as recruiting coordinator. He inked two McDonald's All-Americans at Kansas State, including Michael Beasley, who would earn National Freshman and Player of the Year in 2008 before becoming a first-round pick in the NBA Draft. Beasley was one of four All-Americans—along with Denis Clemente, Jacob Pullen and Bill Walker—tutored by Figger at Kansas State.

Figger's first Division I coaching experience came with John Pelphrey at South Alabama, helping lead the Jaguars to a Sun Belt Tournament title in 2006 and a regular-season championship in 2007. After building through recruiting the first three years under Pelphrey, the Jaguars broke through in 2006 with 24 wins, a 14-game improvement that was the biggest turnaround in the NCAA that season. Figger helpd the Jaguars advance to their first NCAA Tournament since 1998, where the bowed out to eventual national champion Florida in the first round.

Figger joined Pelphrey for three months at Arkansas in 2007 as director of operations before signing on at Kansas State as an assistant coach.

In his Division I stops at South Carolina, Kansas State and South Alabama, Figger made two NIT and six NCAA Tournament appearances, including two Sweet 16 and two Elite Eight appearances, in addition to the 2017 Final Four.

Figger earned his coaching stripes in the junior college ranks, breaking into coaching at Wabash Valley Community College in 1993-94, helping lead the Warriors to a 29-3 record, before heading to Vincennes (Ind.) College for five seasons, where he coached Clarksville native and future NBA All-Star Shawn Marion for two seasons, as well as future NBA player Tyrone Nesby.

The Trailblazers went 132-39 during Figger's time on NJCAA Hall of Famer Dan Sparks' staff, advancing to three NJCAA National Tournaments and capturing four straight Region XII titles (1995-98); the 1998 Vincennes squad went 31-5 and finished fifth at the national tournament.

He capped his junior college coaching career with a three-year stop at Odessa College, helping the Wranglers to a 27-7 mark and NJCAA National appearance in 2001.

In all, Figger advanced to the NJCAA National Tournament four times. He coached five NJCAA All-Americans—Marion, Mitchell Dunn, DeShay Jones, Tarone Barker and Janavor Weatherspoon—and had 35 players sign Division I scholarships.

A Jenkins, Kentucky native who graduated from Eastern Kentucky, Figger replaces longtime head coach Dave Loos, who retired after 27 seasons at the helm for the Governors.

Thursday's press conference will be held on the Dunn Center floor and is open to the public. Parking will be limited due to classes on the Austin Peay campus. The press conference also will be streamed live on the OVC Digital Network.



Sections
Sports
Topics
Alabama, APSU, APSU Athletics, APSU Athletics Director, APSU Basketball, APSU Men's Basketball, APSU Sports, Associated Press, Austin Peay State University, Baylor, Clarksville TN, Duke, Eastern Kentucky, Florida, Frank Martin, Gamecocks, Gonzaga, Governors, Govs, Jenkins KY, Kansas State, Marquette, Matt Figger, National Basketball Association, NBA, NBA Draft, NCAA tournament, NIT, Ohio Valley Conference, OVC, OVC Digital Network, Phoenix AZ, Ryan Ivey, SEC Tournament, South Alabama, South Carolina