APSU Sports Information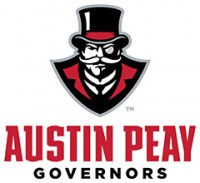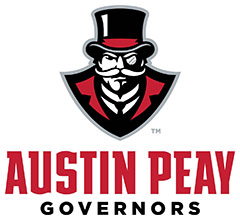 Clarksville, TN – Austin Peay State University athletics annual end-of-the-year awards banquet got a bit of an upgrade this year.
The First ESPEAY Awards were awarded Thursday night in the APSU Dunn Center, with Tearra Banks, Dre Gleason, Alex Robles and Kaylnn Pitts emerging with some of the evening's top prizes.
ESPEAY Awards
Thanks to her 19-point, 8-rebound average that carried Austin Peay State University women's basketball into the Ohio Valley Conference Tournament for the second season in a row, senior Tearra Banks was named Most Outstanding Female Athlete. The Louisville native ranked among the nation's elite in field goal percentage (60.5 percent) and field goals made, capping her final campaign in Clarksville with the 2016-17 OVC Player of the Year honor.
On December 3rd, Banks hit the first of many milestones by scoring her 1,000th career point in a home contest against Western Kentucky; days later, she earned her first-ever OVC Player of the Week nod—the first of three in her final season.
Banks matched Gerlonda Hardin's school-record with an 11-for-11 performance from the floor against Tennessee State, February 4th, and ranks in the top-10 in APSU history in scoring (1,432 points), field goals (592) and blocked shots (59).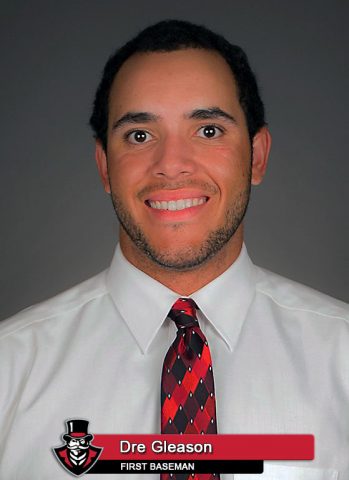 Her male counterpart was the baseball team's slugging first baseman Dre Gleason, currently enjoying one of the nation's best season's at the plate. Named to the USA Baseball Golden Spikes Award Midseason Watchlist, Gleason is hitting .359 with 10 home runs and 48 RBI, leading the Govs in the latter two categories and ranking among the nation's top-10 in RBI per game.
The O'Fallon, Missouri native started the season off with a bang, earning the first OVC Player of the Week honor after driving in six runs during the season-opening Riverview Inn Governors Challenge.
Gleason has had more than his share of bright spots during his senior season, including a seven-RBI day against Middle Tennessee and back-to-back-to-back three-hit games against Jacksonville State, Tennessee and Murray State.
Gleason's decorated teammate, Alex Robles will go down as one of the most versatile players to ever take the diamond at Raymond C. Hand Park, which was more than enough to earn him the Male Legends Award. In addition to becoming the first player in OVC history to earn first-team All-OVC honors at two different positions in the same season, Robles has set the standard by which all future two-way players will be judged.
After bursting onto the scene with a freshman All-American season and OVC Rookie of the Year honors in 2014, the Tucson native has been a steady presence in the heart of the order and on the mound most Friday night's. A two-time nominee for the John Olerud Two-Way Player of the Year honor, Robles owns APSU's career record for OVC pitching wins and is one of 19 players in Governor history with 200 career hits.
This season, Robles leads the Govs with a .368 batting average. His walk-off home run in the bottom of the 14th inning against Jacksonville State, one day after tossing a complete-game shutout, not only garnered him attention from the NCAA, USA Baseball and Baseball America, it was also named Moment of the Year, Thursday night.
Kaylnn Pitts has set a standard of excellence in the long and triple jump that will not be easy to eclipse any time soon. Unless something drastically changes over the next few weeks, she will become the third Governor in APSU track and field history to qualify for three difference NCAA East Preliminaries and that was more than enough to ensure her nod as the Female Legends Award recipient.
As a freshman, the dynamic jumper from Woonsocket, Rhode Island made her first NCAA appearance thanks to a then-school record 12.63m triple jump at the OVC Outdoor Championships. She followed that up her sophomore season by becoming the first athlete in APSU history to qualify for two events at the regional level, adding a long jump entry to her already-formidable skills in the triple. She also put the school triple jump record in near-untouchable territory at 12.92m.
After injuries torpedoed a promising junior campaign, Pitts has returned with a vengeance as a senior. Her current marks rank her 29th (12.70m) in the triple jump and 36th (6.08m) in the long jump, putting her on the precipice of a second NCAA East appearance in two different events.
The night's final big award went to the soccer program, winners of the first AP Governors Cup for a combination of athletic and academic achievement, community service and attendance at Austin Peay sporting events.
Elsewhere on ESPEAY's night, volleyball cleaned up with four honors—Team of the Year, Female Rookie of the Year (Ginny Gerig), Coach of the Year (Taylor Mott) and Female Breakout Athlete of the Year (Kristen Stucker). That tied for the most by a single program with baseball—in addition to Robles' two honors and Gleason's Male Athlete of the Year award, Parker Phillips earned props as Male Breakout Athlete.
Football picked up two honors thanks to Brady Dorris, who took the inaugural Governors Spirit Award, and Kentel Williams' nod as Male Rookie of the Year. Men's basketball's upset of Murray State earned Game of the Year honors, while softball's partnership with Buddy Ball garnered them the inaugural Community Champion honor.
In the academic realm, women's tennis player Brittney Covington and men's cross country runner Martin Rejman were the Female and Male Scholar Athlete recipients. Distance runner Unjala Lester took home the Perkins Freeman Academic Achievement Award (outstanding academic senior), while women's basketball player Falon Baker took home the Perkins Freeman Academic Achievement Scholarship, awarded to the rising senior with the highest GPA.
A complete list of nominees can be found below (winners in BOLD)
Female Athlete of the Year: Tearra Banks (women's basketball), Lidia Yanes Garcia (women's tennis), Ashley Slay (volleyball)
Male Athlete of the Year: John Murry (men's basketball), Kentel Williams (football), Dre Gleason (baseball)
Female Rookie of the Year: Ginny Gerig (volleyball), Maya Perry-Grimes (track and field), Renee Semaan (soccer)
Male Rookie of the Year: Jacques Pucheu (baseball), Hunter Tidwell (men's golf), Kentel Williams (football)
Team of the Year: Volleyball, Women's Soccer, Indoor Track and Field
Coach of the Year: Wesley Satterfield (football), Sara Robson (women's golf), Taylor Mott (volleyball)
Game of the Year: Men's Basketball (vs. Murray State at home), Women's Soccer (vs. Murray State at home), Baseball (at North Carolina State)
Moment of the Year: Women's Golf (Amber Bosworth's hole-in-one at the Saluki Invitational), Baseball (Alex Robles' 14th-inning walk-off against Jacksonville State), Football (interception return for touchdown that caused football, up 13-0 on Kentucky, to trend on Twitter).
Female Breakout Athlete of the Year: Taylor Goodley (women's golf), Kirstin Robertson (soccer), Kristen Stucker (volleyball)
Male Breakout Athlete of the Year: Almantas Ozelis (men's tennis), Parker Phillips (baseball), Gunnar Scholato (football)
Govs Spirit Award: Brady Dorris (football), Ashley Slay (volleyball), Shaun Whittinghill (football)
Community Champion: Softball (Buddy Ball), Baseball (Team Impact), Women's Golf (Manna Café)
Staff Member of the Year: Ryan Combs (academics), Chris Laskowski (strength and conditioning), Cheryl Holt (SWA), Lindsey Gamble (athletic training)
Female Scholar Athlete: Brittney Covington (women's tennis)
Male Scholar Athlete: Martin Rejman (men's cross country)
Perkins Freeman Academic Achievement Award: Unjala Lester (women's cross country/track and field)
Perkins Freeman Academic Achievement Scholarship: Falon Baker (women's basketball)
Team Academic Awards: Brittney Covington (women's tennis), Unjala Lester (women's cross country), Falon Baker (women's basketball), Sonja White (women's track and field), Martin Rejman (men's cross country), Alexis Hill (softball), Natalie Johnson (cheer), Mickey Macius (football), Erik Hedberg (men's golf), Nicole Wojcik (soccer), Aleh Drobysh (men's tennis), Josh Rye (baseball), AnnaMichelle Moore (women's golf), Alexis Larkin (dance), Domas Budrys (men's basketball), Logan Carger (volleyball/beach volleyball)
Female Legends: Kaylnn Pitts (track and field)
Male Legends: Alex Robles (baseball)
John Moseley Award (mass communications): Jacob Jones
Donor of the Year: Len Rye