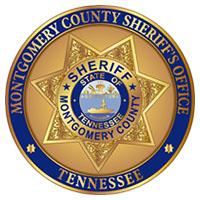 Clarksville, TN – Deputies with the Montgomery County Sheriff's Office discovered a mobile meth lab early Tuesday morning in the Ramblewood Apartment Complex.
Deputy Dale BeCraft was searching for a possible robbery suspect when he discovered a vehicle with two passed out occupants and a hypodermic needle in the center console.
Deputies were able to wake the occupants, Bryan Wayne Batson, 33, and Joni Sue Batson, 32.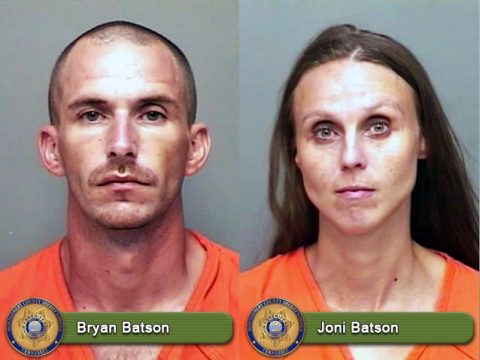 As they exited the car, Deputy BeCraft noticed a plastic bag with white powder in the door. He also noticed an active one pot meth lab in the vehicle.
The car and surrounding area were immediately secured and all individuals moved to a safe distance.
The 19th Judicial Drug Task Force, Clarksville Fire Rescue, Clarksville Police Department, and the Cunningham Volunteer Fire Department responded to the scene to assist in haz-mat decontamination and to process the scene and evidence.
Photos
Bryan Batson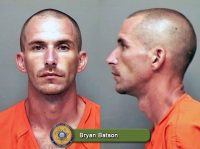 Name: Bryan Wayne Batson
Gender: M
Race: W
Address: Central Avenue, Clarksville, TN
Arresting Officer: Darnell
Charged With: Initiation of a process intended to Manufacture Methamphetamine and Unlawful Drug Paraphernalia.
Booked Into: Montgomery County Jail
Bond: $30,000.00
Joni Batson
Name: Joni Sue Batson
Gender: F
Race: W
Address: Central Avenue, Clarksville, TN
Arresting Officer: Darnell
Charged With: Initiation of a process intended to Manufacture Methamphetamine and Unlawful Drug Paraphernalia.
Booked Into: Montgomery County Jail
Bond: $30,000.00