Nashville, TN – Tennessee is home to the "Nursery Capital of the World," and autumn is the best time to capitalize on that fact. From east to west, growers all across the state sell high quality plants, trees, and shrubs that add curb appeal and value to property.
The purchase of locally grown perennial nursery stock that is properly transplanted into a landscape is an investment that pays off.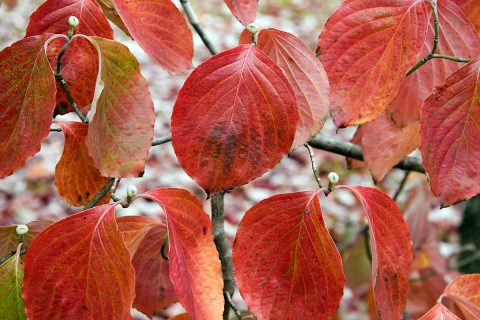 The term perennial applies to any plant, including trees and shrubs, that lives through winter to continue growing in spring. These plants depend on deep, vigorous root systems, using late fall and winter to develop roots.
In Tennessee, spring quickly becomes summer, with dry, hard earth developing along with wilting temperatures. Trees and shrubs planted in spring will require regular deep watering to survive while their energy is being expended for growth above ground.
Autumn's cooler weather and soil and moisture conditions are much more conducive for rapid root growth. Adding plants in autumn is better for the plants, easier on their caretaker, and protects the buyer's investment.
Perennials are planted in Tennessee anytime between the end of October and the point at which the ground becomes frozen hard. As long as the ground is soft, it's not too late. Trees and shrubs transplanted in fall will be ready to grow and bloom by spring.
For tips on proper planting to help new plants thrive, visit www.PickTNProducts.org. Find local plant growers and garden centers with locally grown plants with the Pick Tennessee mobile app and here. Follow Pick Tennessee on social media for seasonal updates and information about farmers, farmers markets, artisan farm products and agritourism.