Nashville, TN – The National Weather Service reports cold arctic air will persist across Clarksville-Montgomery County as well as Middle Tennessee tonight, New Year Day and into Tuesday.
Steady winds ushering in this cold air will begin to drop wind chill values below zero New Years Eve with some locations approaching -5 degrees by midnight.
By the morning hours of New Years Day, most of the mid-state may see wind chill values below -5 degrees.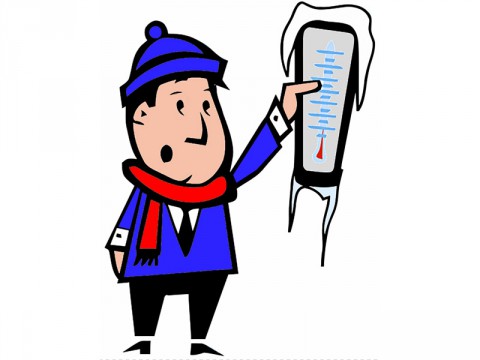 Another night of cold air is expected Monday night with wind chill values bottoming out near 10 below zero.
There is a Wind Chill Advisory in effect from 10:00pm this evening until 9:00am CT Monday morning.
There is another Wind Chill Advisory for midnight Monday until Noon on Tuesday.
Very cold wind chills expected. The cold wind chills will cause frostbite in as little as 30 minutes to exposed skin. Expect wind chills to range from 5 above zero to 5 below zero tonight for New Years Eve celebrations. Expect wind chills to bottom out near 10 below zero Monday night.
Additional Details
Expect frigid conditions at any outdoor New Years Eve celebrations tonight. Dress accordingly in plenty of layers and minimize exposed skin. In addition with these frigid temperatures and little recovery during the daytime hours this could cause problems for exposed plumbing pipes. Be sure to take the necessary precautions keep water pipes from freezing.
Consider bringing any pets indoors and check on neighbors, elderly and homeless.
Precautionary/Preparedness Actions
A Wind Chill Advisory means that cold air and the wind will combine to create low wind chills. Frost bite and hypothermia can occur if precautions are not taken. Make sure you wear a hat and gloves.
Counties Affected
Stewart County, Montgomery County, Robertson County, Sumner County, Macon County, Clay County, Pickett County, Houston County, Humphreys County, Dickson County, Cheatham County, Davidson County, Wilson County, Trousdale County, Smith County, Jackson County, Putnam County, Overton County, Fentress County, Perry County, Hickman County, Lewis County, Williamson County, Maury County, Marshall County, Rutherford County, Cannon County, De Kalb County, White County, Cumberland County, Bedford County, offee County, Warren County, Grundy County, Van Buren County, Wayne County, Lawrence County, and Giles County.