Tennessee Athletics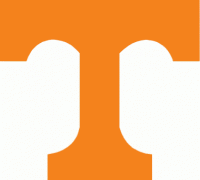 Knoxville, TN – Despite a strong final push from South Carolina, No. 18 Tennessee held on and completed the regular-season sweep of the Gamecocks, 70-67, Tuesday night at Thompson-Boling Arena.

Grant Williams hit a challenged layup with 11 seconds left to put Tennessee ahead by three points, and South Carolina's Justin Minaya missed a 3-pointer at the buzzer that would have tied the game.

The preceding possession to Williams's basket, South Carolina cut a Tennessee lead that had grown to as many as 14 points down to just one with 36.8 seconds left on a Frank Booker driving layup.


Trailing for most of the first half, South Carolina (13-13, 4-9 SEC) came out firing in the second half and tied the game at 40 with 18:29 remaining, but a 18-5 run by the Vols helped UT regain control.

Soon after, the Gamecocks responded with a 10-0 run of their own to cut the Tennessee lead to four points, but the Vols answered once again with a spurt that extended the lead to nine points.

From there, the Gamecocks made their final run, coming up just short at the buzzer.

Williams led the Vols with 22 points on 7-for-10 shooting, his sixth 20-point game of the season and first since January 9th at Vanderbilt. Jordan Bowden (14) and Admiral Schofield (13) also scored in double digits for Tennessee (19-6, 9-4 SEC).

For South Carolina, Booker led the way with 19 points.

Tennessee led by as many as 10 points in the first half, but did not make a field goal in the final 4:27 of the half and went into the break ahead by just four points, 38-34.

Despite the slow finish to the opening frame, the Vols did not trail for the final 10:41 of the period. Trailing 17-16 early in the game, Tennessee used an 11-0 run to pull ahead by double digits and gain control.

The teams shot a combined 31 free throws in the first half, with Booker shooting 8-for-9 from the stripe to lead the Gamecocks with eight points.

Bowden led the Vols with 11 points in the first half, connecting on three 3-pointers.

Two of South Carolina's starting forwards, Maik Kotsar, and leading scorer Chris Silva, were limited to a combined 16 minutes in the first half due to foul trouble.



Sections
Sports
Topics
Admiral Schofield, Chris Silva, Gamecocks, Grant Williams, Jordan Bowden, Knoxville TN, Maik Kotsar, SEC, South Carolina, Southeastern Conference, Tennessee, Tennessee Vols, Thompson-Boling Arena, UT, UT Basketball, UT Men's Basketball, UT Vols, Vanderbilt