Tennessee Athletics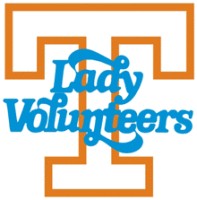 Gainesville, FL – #15/14 Tennessee defeated Florida at Exactech Arena on Thursday night, 70-42, giving Holly Warlick her 150th career win as a head coach (150-52) in her sixth season at the helm.
The Lady Vols (22-6, 10-6 SEC) were led in scoring by Jaime Nared and Evina Westbrook with 13 each. UT had three other players in double figures, including Meme Jackson (11), Rennia Davis (11) and Anastasia Hayes (10). In a return to her home state, Davis added 10 rebounds to log her seventh career double-double.
Florida was led in scoring by Paulina Hersler, who ended the day with 12 points and five rebounds.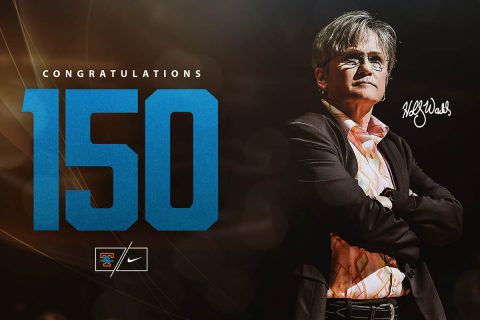 Tennessee launched a balanced attack from the start with UT's first three baskets coming from three different players.
The Lady Vols ran a smothering press in the opening minutes, forcing five turnovers that were converted into nine points. UT got out to an 18-13 lead with 2:18 to go in the period, but Funda Nakkasoglu scored back-to-back buckets to tie the score at 18 by the end of the first quarter.
Cheridene Green opened the scoring for the Lady Vols in the second stanza driving through the lane for a layup. The teams traded buckets through the 5:38 mark, after which a Westbrook jumper launched a 6-0 run to put UT ahead by four with 4:28 to play. Florida answered, tying it up 28-28 with 1:11 to go in the period, but Tennessee closed out the half with four unanswered points to take a 32-28 lead into the break.
The Lady Vols picked up where they left off in the third, scoring 14 unanswered points while holding the Gators scoreless until the 2:14 mark when Hersler converted on a jumper. Following Heisler's bucket UT launched into another 10-0 run to close out the period. Tennessee held UF to only two points in the third quarter, the fewest points any SEC team has scored in a quarter against UT.
The teams traded baskets to start the final period, but Tennessee outscored Florida 9-3 in the final four minutes to coast to victory.
Run Tracker
The Lady Vols logged an 18-0 run against the Gators spanning the second and third quarters. That run is Tennessee's 12th run of at least 12 points this season and its largest run to date, surpassing its previous season-best of 17-0 against Central Arkansas.
Third Quarter Lockdown
Tennessee allowed UF only two points in the third quarter, the second fewest points scored in a quarter by any opponent and the lowest quarter total UT has ever allowed to an SEC school.
Quick Hands
The Lady Vols managed 17 steals against Florida. That total is the most steals snagged by a Tennessee team since they picked off 22 vs. ETSU on December 2nd, 2015. It's the most steals vs. an SEC foe since UT logged 19 vs. Kentucky on February 3rd, 2008.
Next Up for UT Women's Basketball
Tennessee returns home to host No. 7/6 South Carolina Sunday, February 25th on Senior Day. UT's final game of the regular season, it's scheduled to tip off at 3:00pm CT on ESPN2.