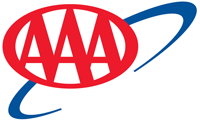 Tampa, FL – Monday is the conclusion to what was the most expensive April for gas prices in four years.
Tennessee gas prices averaged $2.64 on Sunday. Click here to view today's average. Sunday's daily average is 5 cents more than last week, 18 cents more than last month, and 51 cents more than last year. It is also the highest daily average since September. The national average price of $2.81 is the highest in more than three years (November 2014).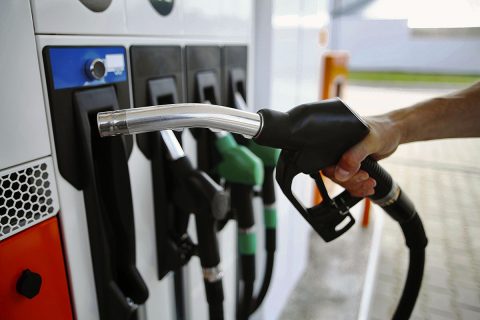 Gas prices in April
The national average rose a total of 15 cents
Tennessee's state average rose 13 cents
The monthly national average of $2.72 was 33 cents more than April 2017
Tennessee's monthly state average of $2.51 was 36 cents more than April 2017
Average Gas Price in April
2014
2015
2016
2017
2018
National
$3.64
$2.44
$2.10
$2.39
$2.72
Florida
$3.71
$2.51
$2.08
$2.42
$2.67
Georgia
$3.60
$2.30
$2.06
$2.27
$2.63
Tennessee
$3.47
$2.21
$1.92
$2.15
$2.51
Least and Most Expensive Gas Prices in Tennessee
The most expensive gas price averages in Tennessee are in Kingsport-Bristol ($2.64), Nashville ($2.62), Johnson City ($2.61)
The least expensive gas price averages in Tennessee are in Chattanooga ($2.52), Memphis ($2.55), Knoxville ($2.56)
"Although this was the most expensive April gas prices we've seen in years, fuel is still nearly a dollar less than what we paid in April 2014," said Mark Jenkins, spokesman, AAA – The Auto Club Group. "The higher prices at the pump are mainly a result of a tightening oil market, which leaves us prone to price hikes based on geopolitical tensions and supply shortage concerns. Crude prices are about 33 percent more expensive than they were this time last year. Expensive oil means expensive gasoline."
Strong Fuel Exports Prevent Significant Supply Builds; Gasoline Demand Declines
Fuel prices rose even after crude oil and gasoline supplies increased last week. Oil stocks rose 0.1 percent and gasoline climbed 0.4 percent. However, these gains would have been more significant had the U.S. not exported a record amount of fuel.
Crude oil exports surged to 2.3 million barrels per day, shattering the previous record of 2.175-million, according to the Energy Information Administration's latest supply data. The main recipients of U.S. fuel exports were Central and South America, and firms in Europe and Asia. Despite U.S. oil production rates at 14 percent better than a year ago, inventory levels are down 10 percent.
Meanwhile, demand slipped last week, contributing to the growth in gasoline stocks. Gasoline demand sank to its lowest level in nearly two months, declining 8 percent from the previous week. Analysts are unsure whether this is a one-week quirk or if high gasoline prices are causing drivers to cutback.
Refinery maintenance season is not over yet, as evidenced by the latest EIA data dump. Crude runs fell by more than 300,000 barrels per day last week, dropping 4 percent below a year ago.
Gas Price Tools for Reporters/Consumers
Current and Past Price Averages
Regular Unleaded Gasoline
Sunday
Saturday
Week Ago
Month Ago
One Year Ago
Highest Price on Record
National
$2.808
$2.804
$2.761
$2.646
$2.387
$4.114 (7/17/2008)
Florida
$2.737
$2.739
$2.739
$2.639
$2.419
$4.079 (7/17/2008)
Georgia
$2.728
$2.727
$2.657
$2.565
$2.259
$4.164 (9/15/2008)
Tennessee
$2.589
$2.589
$2.553
$2.453
$2.153
$4.118 (9/15/2008)

Click here

to view current gasoline price averages
Gas Price Survey Methodology
AAA updates fuel price averages daily at www.GasPrices.AAA.com. Every day up to 130,000 stations are surveyed based on credit card swipes and direct feeds in cooperation with the Oil Price Information Service (OPIS) and Wright Express for unmatched statistical reliability. All average retail prices in this report are for a gallon of regular, unleaded gasoline.
About The Auto Club Group
The Auto Club Group (ACG) is the second largest AAA club in North America. ACG and its affiliates provide membership, insurance, financial services and travel offerings to over 9.5 million members across eleven states and two U.S. territories including Florida, Georgia, Iowa, Michigan, Nebraska, North Dakota, Tennessee, Wisconsin, Puerto Rico and the U.S. Virgin Islands; most of Illinois and Minnesota; and a portion of Indiana.
ACG belongs to the national AAA federation with more than 58 million members in the United States and Canada and whose mission includes protecting and advancing freedom of mobility and improving traffic safety.
Motorists can map a route, identify gas prices, find discounts, book a hotel, and access AAA roadside assistance with the AAA Mobile app for iPhone, iPad and Android. Learn more at AAA.com/mobile. AAA clubs can be visited on the Internet at AAA.com.