Clarksville Parks and Recreation Department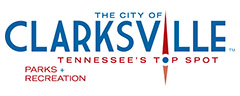 Clarksville, TN – The City of Clarksville's Parks and Recreation department recently received a status of "Gold" from the Clarksville-Montgomery County (CMC) Green Certification Program for their efforts in creating a healthier, environment-friendly workplace.
The CMC Green Certification Program is designed to help governments and businesses learn and implement the best practices in environmental stewardship, in an effort to sustain the community's resources through a series of free workshops taught by environmental and other subject area specialists.
"I am very proud of the Parks and Recreation department for the strides they've made to be more eco friendly and I believe the entire City is focused on using best practices to promote the ultimate in environmental stewardship," said Clarksville Mayor Kim McMillan.
After receiving a Bronze status in 2016, the Clarksville Parks and Recreation department completed a program recertification to continue their going-green efforts.
In order to achieve a Gold recognition, the department initiated several improvements to already existing green practices that included installing new energy efficient windows, increasing recycling efforts at recreational facilities, replacing light displays with LED lighting, removing personal trash cans at desks and replacing with recycle bins, reducing paper use by encouraging online registration and by hosting homesteading programs for the public.
"So much of what we do at the Clarksville Parks and Recreation department relies on the environment," said Jennifer Letourneau, Clarksville Parks and Recreation Director. "Our Greenways, Blueways, athletic fields, parks, forestry division and much more depend on the health of the land around us. It only makes sense that our department should be at the forefront of taking care of it."
To learn more, visit www.cityofclarksville.com/ParksRec or call 931.645.7476.
About the Clarksville Parks and Recreation Department
The mission of the Clarksville Parks and Recreation Department is to provide a variety of positive recreational experiences to enhance life values for individuals, families, and our diverse culture.
The Clarksville Parks and Recreation Department offers a wide variety of recreational facilities and activities for all ages, maintains more than 700 acres of parks and facilities, provides 22 park facilities that offer a variety of amenities, including playgrounds, picnic areas, walking trails and pavilions or picnic shelters and maintains three community centers with year-round programming for youth, adults and seniors, as well as four public swimming pools
The Clarksville Parks and Recreation Department is located at 102 Public Square, Clarksville.
To learn more call 931.645.7476.
Sections
News
Topics
Clarksville Mayor, Clarksville Montgomery County Green Certification, Clarksville Parks & Recreation Department, Clarksville Parks and Recreation, Clarksville TN, Jennifer Letourneau, Kim McMillan