UT Athletics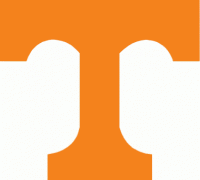 Knoxville, TN – Tennessee football head coach Jeremy Pruitt is excited to get back on the practice field and continue to coach his young Volunteers squad in the wake of Saturday's season-opening loss to No. 17/20 West Virginia at the Belk College Kickoff in Charlotte, NC.

"Every week's important for us," Pruitt said. "We have got to take every week as an opportunity to improve as individuals and as a football team. I think we will do a better job as a coaching staff getting them ready for the next week. We have to develop depth on our football team at lots of different positions, so it will be all be important, all the practice reps we get every week throughout the season"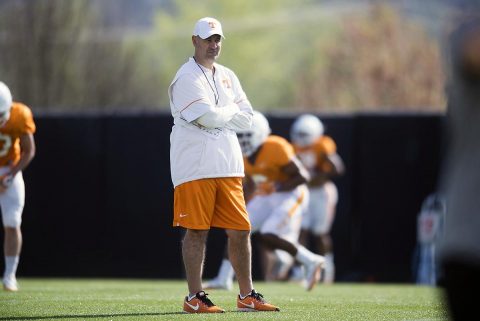 The Vols will return to practice at Haslam Field this afternoon looking to fix mistakes and begin the focus on this Saturday's opponent, East Tennessee State, an FCS school located a little more than 100 miles East of Knoxville in Johnson City.
While this will be the first time the Vols and Buccaneers have met in a game, the two programs are very familiar with each other.
Director of Athletics Phillip Fulmer helped resurrect football at ETSU four years ago as a consultant after the program disbanded in 2003, while Bucs' first-year head coach Randy Sanders is a Tennessee alum, playing backup quarterback as a member of the Vols from 1984 to 1988 before embarking on a career in coaching at Tennessee, Kentucky and Florida State. He worked alongside Pruitt and
Charles Kelly
on the Seminoles' 2013 National Championship staff.
"Randy Sanders is a very good football coach," Pruitt said. "He's a good teacher. He did a fantastic job with Jameis Winston when I was there. He was heavily involved in the game planning. He gets it. He was a good team player on the staff, and he is an average golfer."
While Pruitt was taking a playful jab at his colleague's golf game, he wasn't joking about the tough test ahead for the Vols when the Buccaneers enter Neyland Stadium.
"When you watch the tape, they play hard," Pruitt said. "You watch them on special teams, defense, offensively, they are going to be very well coached. They are going to be sound in all phases; they will present you with looks you probably haven't seen before. Randy Sanders will know how to attack you. He will do a great job of breaking all three phases down. We will definitely have to be ready for anything, because he does a fantastic job."
Peterson Joins Vols
Freshman linebacker JJ Peterson officially enrolled at Tennessee on Friday and he is expected to begin practice this week. Pruitt said he typically wants freshmen enrolled in the summer to acclimated to college life and that will temper expectations for the former Colquitt County High School star.

"There will be lots of adjustments for him," Pruitt said. "He obviously missed all of summer conditioning and fall camp, so I wouldn't put unrealistic expectations on him. We'll put him out there and start trying to teach him the fundamentals of things we are trying to get done, and we'll see where it goes from there."
Kirkland Stands Out in Return
Playing in his first game since December 30th, 2016, redshirt junior linebacker Darrin Kirkland, Jr. had a career-best 10 tackles against West Virginia. The Indianapolis native made his 17th career start after missing all of last season with a knee injury.

"Darrin is a real instinctive guy, plays with toughness and has a really good understanding on what we are trying to get done," Pruitt said. "He is only going to get better the longer he stays out there on the field."

Kirkland captured All-SEC Freshman Team honors in 2015. He has made 121 tackles over 22 career games.