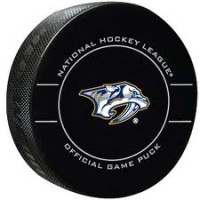 Nashville, TN -The Nashville Predators continue to struggle on home ice, as they lose to the visiting Edmonton Oilers, 5-3, at Bridgestone Arena. All three Nashville losses have come on home ice.
Filip Forsbergs sixth career hat trick couldn't help the Predators overcome the penalties and an aggressive Edmonton frontline, including NHL superstar, Connor McDavid. This is Nashville's rirst loss to Edmonton in their past 14 meetings.
The Oilers struck first on a goal from Drake Caggiula to lead 1-0 to end the first period. Then Leon Draisaitl gave Edmonton a 2-0 lead just five minutes into the second period, beating Predators goalie, Juuse Saros.
Nashville finally got on the board with Forsberg's first goal of the night at 18:46 of the second period on the man advantage, and it was 2-1. This was Forsberg's 8th goal of the season.
Seven seconds later, NHL superstar, Connor McDavid put Edmonton back up, 3-1 on a breakaway that beat Saros to the high side, at 18:53.
Edmonton's Draisaitl then scored his second of the night at 4:19 of the third period, and it was 4-1, Oilers.
Forsberg then completed his hat trick on the day, scoring at 4:43 and 15:54 of the final frame, but the Predators could do no more.
An empty netter in the final two minutes of the game would be the final score, 5-3.
Nashville will host the Las Vegas Golden Knights on Tuesday night, then travel to Tampa Bay and return for a Saturday night date with the Boston Bruins.