AAA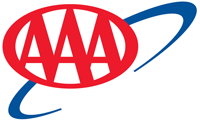 Nashville, TN – Tennessee gas prices now average the lowest of 2018. Sunday's state average of $2.24 is 10 cents less than a week ago, and the lowest daily average price since December.
Tennessee gas prices have declined the past seven weeks. The state average has slipped 52 consecutive days, for a total of 45 cents.
On average, gas prices in November were 21 cents less than October.
The monthly average of $2.44/g was the lowest monthly average since March ($2.35). The state average declined a total of 31 cents last month.
Despite the decline, the monthly average was 14 cents more than November 2017, and the most expensive November in four years.
Click here

to view AAA's state and metro gas price averages
Most expensive gas price averages: Nashville ($2.35), Johnson City ($2.33), and Morristown ($2.28)
Least expensive gas price averages: Cleveland ($2.04), Chattanooga ($2.09), and Knoxville ($2.19)
The average American is now finding the lowest gas prices of the year. The national average price for gasoline was $2.47 per gallon on Sunday. That's 9 cents less than last week, and 2 cents less than the previous 2018-low which was set back in January.
"Compared to when pump prices peaked in May, Americans are now saving an average of $5.00-$10.00 every time they go to the pump," said Mark Jenkins, spokesman, AAA – The Auto Club Group.
"Plunging oil prices have made gasoline far less expensive to produce. Oil prices sank to 14-month lows, because there's so much oil in the global market and not enough demand to absorb it. OPEC and Russia hope to change that. They meet on Thursday to discuss a production cut, in hopes of boosting oil prices. A significant cut could have an immediate impact on gas prices, but to what extent will depend on how the oil market responds," stated Jenkins.
Oil and Gasoline Dynamics
Domestic crude oil production remains at a record-high 11.7 million barrels per day; 21 percent more than last year
Domestic oil supply increased for the 10th consecutive week

Supply levels are the highest since this time last year

Gasoline production remains strong
Gasoline supplies are nearly 5 percent stronger than a year ago
Gasoline demand is steady
Exports of crude and refined fuels reached a new all-time high last week of 8.7 million barrels per day
Gas Price Tools
GasPrices.AAA.com – Daily national, state, and metro gas price averages
AAA Mobile app – Free app that compares gas prices near you
Gas Cost Calculator – Determine how much gasoline will cost on your next road trip.
Current and Past Price Averages
Regular Unleaded Gasoline
Sunday
Saturday
Week Ago
Month Ago
One Year Ago
2018 High
Record High
National
$2.467
$2.477
$2.561
$2.774
$2.480
$2.97
(5/26/2018)
$4.11 (7/17/2008)
Tennessee
$2.241
$2.255
$2.342
$2.560
$2.285
$2.73
(5/27/2018)
$4.12
(9/15/2008)

Click here

to view current gasoline price averages
Gas Price Survey Methodology
AAA updates fuel price averages daily at www.GasPrices.AAA.com. Every day up to 130,000 stations are surveyed based on credit card swipes and direct feeds in cooperation with the Oil Price Information Service (OPIS) and Wright Express for unmatched statistical reliability. All average retail prices in this report are for a gallon of regular, unleaded gasoline.
About The Auto Club Group
The Auto Club Group (ACG) is the second largest AAA club in North America. ACG and its affiliates provide membership, insurance, financial services and travel offerings to over 9.6 million members across eleven states and two U.S. territories including Florida, Georgia, Iowa, Michigan, Nebraska, North Dakota, Tennessee, Wisconsin, Puerto Rico and the U.S. Virgin Islands; most of Illinois and Minnesota; and a portion of Indiana.
ACG belongs to the national AAA federation with more than 59 million members in the United States and Canada and whose mission includes protecting and advancing freedom of mobility and improving traffic safety. Motorists can map a route, identify gas prices, find discounts, book a hotel, and access AAA roadside assistance with the AAA Mobile app for iPhone, iPad and Android.
Learn more at AAA.com/mobile. Visit AAA on the Internet at AAA.com.
Sections
News
Topics
AAA, Chattanooga TN, Cleveland TN, Crude Oil, Gas Prices, Johnson City TN, Knoxville TN, Mark Jenkins, Morristown TN, Nashville TN, Oil Price Information Service, Oil Prices, OPEC, OPIS, Russia, Tennessee, Tennessee Gas Prices, The Auto Club Group, Wright Express