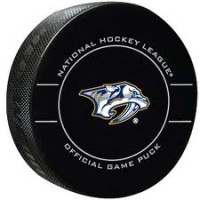 Nashville, TN – The Nashville Predators had their way with the visiting Toronto Maple Leafs tonight, pitching a shutout, 3-0. Newly acquired forward Wayne Simmonds scored his first goal as a Predator and Pekka Rinne stood tall in net, as Nashville shutout the Leafs for the second time this season.
Brian Boyle got things started for Nashville at 4:47 of the first period when he and Craig Smith pulled off the classic "give and go" to perfection, ripping the puck past Toronto goalie, Frederik Andersen for the early 1-0 lead.
Nashville would take that lead into the first intermission.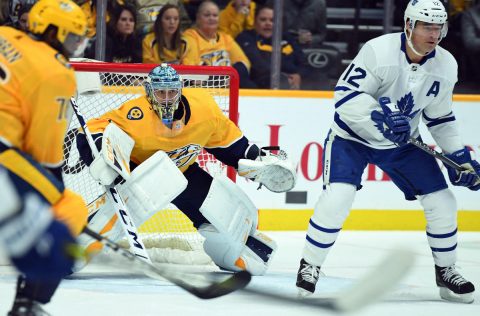 The second period offered no goals for either team, as the shots on goal totals was quite low for this game. Nashville fired 20 shots on goal while Toronto only had 22.
At 9:13 of the final frame, Wayne Simmonds took a beautiful cross ice pass from Ryan Ellis who slipped the puck into the goal for his first goal as a Predator, and Nashville led 2-0.
Then it was just a matter of cleaning up the game from that point. Toronto pulled their goalie with just over three minutes remaining in the contest, but to no avail.
At 17:51, Filip Forsberg would close the deal for Nashville with the empty netter and your final score, 3-0.
Nashville trails the Winnipeg Jets in the central division of the Western Conference by just one point and will travel to Winnipeg on Saturday night on what could be a pivotal game to decide the winner of the division.
Nashville will host the Pittsburgh Penguins on Thursday night, with the puck drop at 7:00pm.