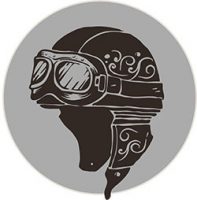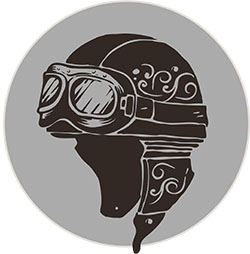 Clarksville, TN – I landed in Colorado Springs at about 3:00pm after a long day in the saddle. The ride was a mix of calm, cool traveling through Wyoming, then an absolute circus navigating down I-25 through Denver. I was tired and ready for a shower.
This would be my second visit to Colorado having been here in 2017. It was magnificent then and it's magnificent now. Just having the Colorado mountains in the background makes it so beautiful. And, the altitude reminds me that I'm not in Kansas anymore.
I would spend a couple of days here, meeting up with my friend Lisa, who I met through my blog. She is one of the "Colorado girls" we followed on their trip to the Florida Keys. I met Lisa and her friend Michelle when they passed through Nashville on their way south.
She and her friends Jerry, Brian, Ed and Valerie took me to dinner on Friday night, then on Saturday, along with Liz, we would spend the day riding through the beautiful Colorado countryside.
We rode down 24 west which is an amazing stretch of road, visiting Canon City and Salida, where we had lunch at Wahlbangers. We also rode a stretch of highway 50. The ride through Wilkerson Pass as as cool a ride as I've taken.
While we were there, we paid a visit to Skyline Drive which is a scenic roadway in Canon City. It starts off of highway 50 with a gradual incline up the side of a ridge.
When the road crests, it winds and climbs until near its end where there's a scenic outlook that overlooks both the city and the highway.
The single lane, one-way road rises about 800 feet above the surrounding terrain. No guardrails, despite the sharp drop offs and the drive totals about three miles. The view alone is worth the ride to the top.
While we were there, I met a young man named Joe. Joe is a recovering alcoholic and drug addict who turned his life around and was getting his health back. He shared with me that he put aside all the material things that didn't enhance his life and got back to what was important, and that was his health. I hope he continues to share his story to others.
I was blessed to meet him on this day.
Canon City, Colorado is also home to the Colorado State Penitentiary, which is the new home for notorious drug lord, "El Chapo." The Colorado State Penitentiary is a Level V maximum security prison.
After our ride up Skyline Drive, we headed home, to Colorado Springs. I must admit, that the group I rode with were exceptional riders, (even if a couple of them were Gold Wingers). LOL.
I will always be grateful to Lisa Sumner and her friends for their hospitality. They made me feel at home and I felt welcome in their city.
After returning to the hotel, I cleaned up and went for a walk in the neighborhood. I just had to process the last couple of days, while staring at Pikes Peak in the background.
Tomorrow, I would ride to Ouray, Colorado and the weather was predicting rain. I would stay with friends, and ride the infamous Million Dollar Highway.
I couldn't wait!