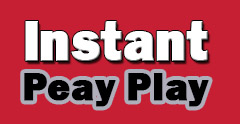 Clarksville, TN – Coming off its first loss of the season to nationally-ranked Central Arkansas, the Austin Peay State University (APSU) football team looks to bounce back on the road versus high-scoring Mercer.
The Governors (1-1) gave No. 18-ranked Central Arkansas (2-0) all they wanted this past Saturday, at Fortera Stadium, taking the game down to the final seconds before coming up short, 24-16, despite losing starting quarterback Jeremiah Oatsvall to a leg injury on their second drive of the game.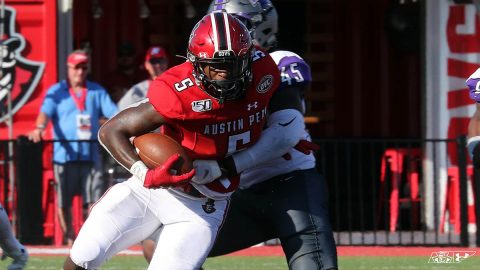 But now, they make their first road trip of the season to Macon, GA, on September 14th to face a 2-0 Mercer squad that is averaging 45 points game over those two contests with backup quarterback Javaughn Craig having to be the probable starter under center.
Craig, a senior from Chattanooga, TN, wasn't bad in his first action back calling plays — since an injury ended his 2018 season after six games — going 14 of 30 on pass attempts for 185 yards, one touchdown and one interception.
He also led the team in rushing, with 64 yards, and had a second passing touchdown called back by a penalty.
But now with Oatsvall looking to be out for this upcoming week's action, Craig will get most of the snaps in practice this week in preparation for Mercer, who will be playing their home opener of the season at Five Start Stadium after starting the season with a 49-27 win at Western Carolina to open the season and a 45-7 throttling of Presbyterian this past Saturday.
Along with getting Craig into game start mode, the Govs also need to find a way to get their leading rusher Kentel Williams untracked, as he was held to just 52 yards from scrimmage by Central Arkansas on 19 rush attempts, for only a 2.7 yard per carry average, after he lit up North Carolina Central in the season opener for 139 yards on just 12 carries – an average of 11.6 yards per carry.
The Govs defense will also have to dig in facing their toughest test so far this season in a Bears team that is averaging just under 500 yards of offense per game (483.5) coming at an average of 8.4 yards per play in their putting up an average of 47 points per contest so far this season.
So, as the Governors head out for their first road game this week, the tests only get harder for a squad that has played solid football in 2019, but still needing to put all the pieces together with OVC play just a few weeks away.