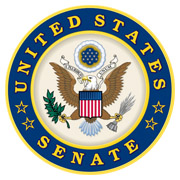 Washington, D.C. – This week House Democrats gathered to announce their intention to begin formal impeachment inquiries against President Donald Trump. The announcement was the culmination of a three-year witch hunt that started with a grudge they've held against the president since their chosen candidate failed to win the 2016 election.
Caring For Our Veterans: Our brave men and women risked their lives to protect this nation and deserve the care and support necessary to address the long-term health effects from exposure to harmful environments, such as burn pits.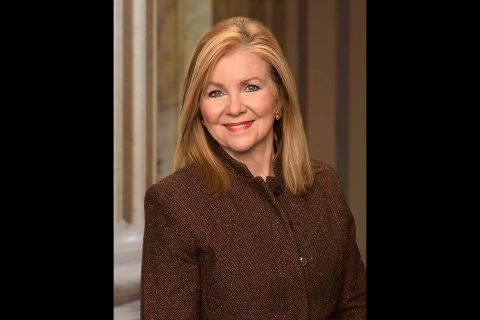 The bipartisan OATH Act, which passed the Senate, was a good start, but we must do more.
On Wednesday, I spoke with health experts to push leaders from the U.S. Department of Defense and U.S. Department of Veterans Affairs to better support our veterans.
Big Tech Needs An Objective Cop On The Beat
Every day we live our transactional lives online; we bank via apps, sign up for credit cards using codes we received in an email, and manage our finances with cloud-based software. It's clear that we need an objective cop on the beat. On the Senate Floor, I elaborated on how my BROWSER Act will help protect consumers' 'Virtual You'. Watch below.
On Tuesday, I held a TeleTown Hall that reached 100,000 of my fellow Tennesseans. The discussion centered on a wide range of topics: nuclear power, gun rights, health care for our veterans, and the invasive Asian Carp species that is affecting the fish industry and tourism.
ICYMI: What to Watch This Weekend
What better way to celebrate the 100th anniversary of women gaining the right to vote than encouraging them to run for office! At The Atlantic's 'Women of Washington' Event, I discussed why women need to take the risk and put their name on the ballot.
On Monday, I joined CNBC's Squawk Box to discuss why it is important to have one basic privacy standard so that we keep the virtual space competitive and encourage innovation.
Tennessee Tuesday
At Tennessee Tuesday, Senator Alexander and I were joined by over 100 Tennesseans full of that Volunteer spirit!
Stay In Touch
As a reminder, you can reach any of my six offices in Tennessee to share a concern or request assistance with a federal agency. The phone number for my Washington D.C. office is 202.224.3344, the same number previously used by Senators Bob Corker and Bill Frist.
Be sure to follow my work on behalf of Tennesseans on social media:
Facebook: facebook.com/marshablackburn
Twitter: @MarshaBlackburn
Instagram: @MarshaBlackburn
My Best,
Marsha