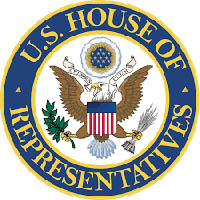 Washington, D.C. – U.S. Representative Mark Green's office is accepting applications for nominations to the U.S. military service academies. The deadline for applying for a U.S. military service academy nomination is 5:00pm on Friday, November 1st, 2019. The application is open to students in Tennessee's 7th Congressional District.
The honor of attending a military service academy comes with the obligation and commitment to serve in the military for a minimum of five years upon graduation.
Members of Congress may nominate candidates for appointment to four of the five U.S. service academies: the U.S. Military Academy (USMA), West Point, NY; the U.S. Naval Academy (USNA), Annapolis, MD; the U.S. Air Force Academy (USAFA), Colorado Springs, CO; and the U.S. Merchant Marine Academy (USMMA), Kings Point, NY. The fifth service academy, the U.S. Coast Guard Academy (USCGA), New London, CT, does not require a congressional nomination for appointment.
Rep. Green may nominate up to ten individuals for each vacant academy slot, and will appoint a Nominating Committee comprised of alumni of the service academies, veterans, and business leaders to make the selections.
To begin the nomination process, applicants should first apply directly to the service academy you wish to attend, and then complete this service academy application request: https://markgreen.house.gov/forms/serviceacademynomination. Applicants are encouraged to complete all the application forms for which you may be eligible, including those provided by U.S. Senators from Tennessee, as well as by the Vice President of the United States.
To be considered for a nomination by Rep. Green's Nominating Committee, you must complete the full application provided to you after submitting the online application. Nominations will be based on merit.
Please mail your completed application packet to:
Congressman Mark E. Green
ATTN: Sam Nienow
128 North Second Street, Suite 104
Clarksville, Tennessee 37040
OR
Email your electronic application packet to:
Questions or comments? Please call our nominations coordinator, Sam Nienow, at 931.266.4483 or 931.703.0844.
Sections
Politics
Topics
7th Congressional District of Tennessee, Congress, Mark Green, Tennessee, U.S. Representative, U.S. Vice President, Washington D.C.