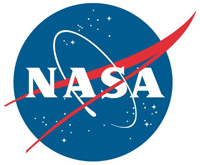 Mountain View, CA – A rich history, 21st-century expertise and the technological leadership of a one-of-a-kind region stood front and center during U.S. Vice President Mike Pence's visit to NASA's Ames Research Center in California's Silicon Valley on November 14th, 2019.
Touring with NASA Administrator Jim Bridenstine, the vice president commended Ames' innovators and visionaries for their role in building Silicon Valley into a technological powerhouse and in bringing expert knowledge and dedication to the center's endeavors today. Pence learned about some of these during his time at Ames, with visits to facilities and projects critical for the Artemis program.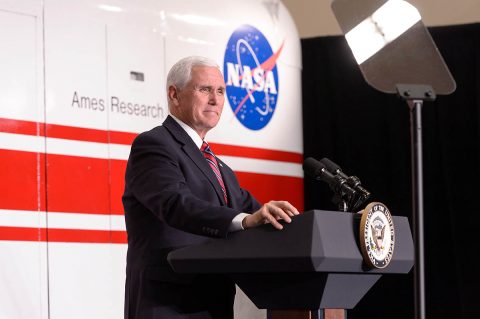 Pence heard about NASA's thermal protection materials at his first stop: the Arc Jet Complex, a high-energy wind tunnel that simulates the intense heating experienced by spacecraft entering an atmosphere at thousands of miles per hour.
These special materials are designed to constitute the "heat shield" that protects a spacecraft during atmospheric entry. Many, such as the one used by SpaceX for its capsules, were invented at Ames.
The Artemis lunar exploration program will make use of the talent and power of American private enterprise in space – a commitment the vice president reaffirmed.
"Ames is proof that in today's age, the public and private sectors can achieve far more together than we ever have apart," Pence said. "And I really want to commend each and every one of you for the way that NASA and the way that NASA Ames are engaging the private sector to bring the best of America back to space."
Addressing employees at Ames, Pence noted the importance of that water for a sustainable, long-term presence on the Moon and of developing the tools and processes to use it – all as a steppingstone to humanity's next great leap toward Mars.
"Ames plays a critical part in developing the technology we'll need to live on the Moon for months or even years," Pence said. "This will require technology once considered science fiction. But here at Ames you've been doing it for decades, making science fiction into science fact."
Administrator Bridenstine, introduced by Ames Center Director Eugene Tu, also shared a few words with the workforce, making reference to NASA's recent celebration of the 50th anniversary of the Apollo 11 Moon landing.
"What is it we're doing today that we'll be able to celebrate 50 years from now," he asked. "That's what we're building with the Artemis program."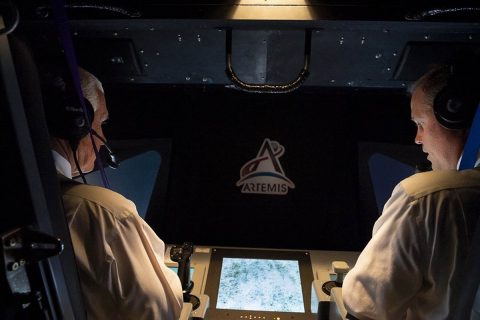 The vice president sees busy times ahead for Ames in creating that future.
"I passed through not long ago, but I promised to come back, because you all have been making history for a long time. And we're about to make even more history, and it'll pass right through NASA Ames and all of your incredible talents."