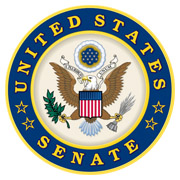 Washington, D.C. – This Veterans Day weekend, I honored the service and sacrifice of our troops by visiting Tennessee service members overseas in the Horn of Africa. In Djibouti and Somalia, I saw firsthand the true strength of our military and our efforts on the ground.
Camp Lemonnier in Djibouti is the only permanent U.S. military base in Africa. It is vital to our counterterrorism, antipiracy and regional stabilization efforts and our troops are hard at work here keeping China, Russia, and Islamist terrorist groups at bay. members overseas in the Horn of Africa. In Djibouti and Somalia, I saw firsthand the true strength of our military and our efforts on the ground.
Violent Islamist terrorist groups run rampant in Africa, and Camp Lemonnier's location in the Horn of Africa is key to fighting back. Our brave men and women of the 101st Air Assault assigned to the East Africa Response Force stand ready to protect Americans across the continent in the post-Benghazi era.
In the era of Great Power Competition, China, and to a lesser extent, Russia, are leveraging their own assets in exchange for influence. The Combined Joint Taskforce-Horn of Africa (CJTF-HOA) does important work in ensuring that we continue to play offense as a Great Power in Africa, not defense.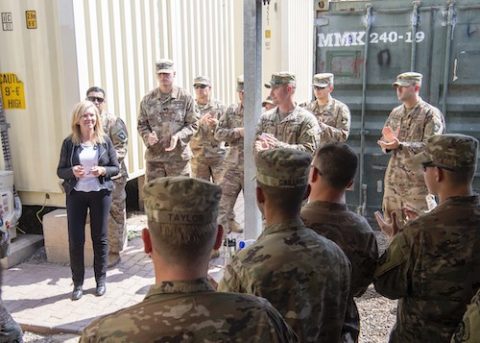 They work hand-in-hand with our diplomats as well as the Djiboutian military and political leadership to ensure that we provide every opportunity for Djibouti to choose America.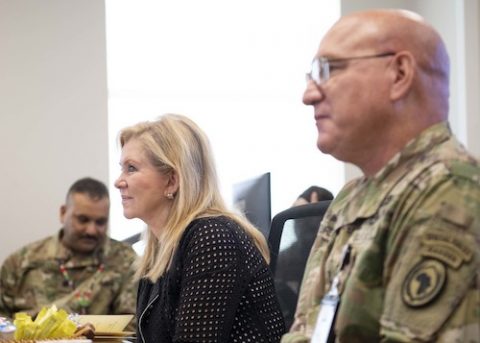 China's global reach is clear in Djibouti. The Chinese People's Liberation Army Navy base, which they deceptively call a "logistics facility," holds live-fire exercises and is located right next to the U.S. base. The Chinese are aggressively targeting our troops with scare tactics at the Port of Djibouti, and have been attacking our pilots with lasers, injuring two American airmen.
Flying over the Chinese base, Doraleh Port, and Camp Lemmonier, I was able to get a true picture from the air of Chinese military strength.
In Mogadishu, Somalia, troops are protecting our homeland by degrading the influence and operations of some of the most evil terrorists on the planet – among them, al-Shabaab and ISIS. Somalia is currently a success story in how intergovernmental coordination can achieve important goals abroad.
We must keep working together diplomatically and militarily with the Somalis to preserve precious gains and to forge a lasting peace.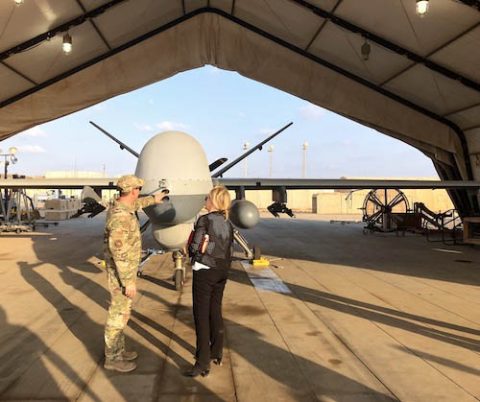 It was incredible to see our Unmanned Aerial Systems up close at United States Africa Command (AFRICOM).
The program, coupled with our exceptional intelligence, surveillance, and reconnaissance capabilities, keeps our troops safer in the world's most volatile region.
The Nashville-based 118th Airwing unit of the Tennessee Air National Guard plays a vital role in regional security operations.
It is always encouraging to see the positive effects of the U.S. military's superior equipment and enduring commitment to freedom across the globe – even in places like Mogadishu where their day-to-day lives are a challenge.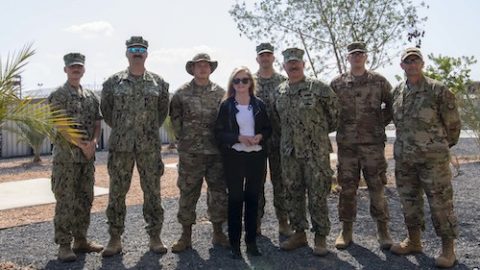 There was no better way to have spent my Veterans Day weekend than with our hardworking troops. They're doing important work at AFRICOM, but we can't wait to get them home soon to their families in Tennessee!
Stay In Touch
As a reminder, you can reach any of my six offices in Tennessee to share a concern or request assistance with a federal agency. The phone number for my Washington D.C. office is 202.224.3344, the same number previously used by Senators Bob Corker and Bill Frist.
Be sure to follow my work on behalf of Tennesseans on social media:
Facebook: facebook.com/marshablackburn
Twitter: @MarshaBlackburn
Instagram: @MarshaBlackburn
My Best,

Marsha