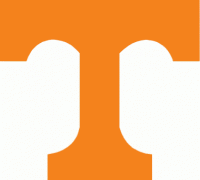 Knoxville, TN – Tennessee Vols football junior offensive lineman Trey Smith announced on Thursday that he will return to the Volunteers for his senior season.

Smith has etched out one of the more memorable careers in recent Tennessee football history for his impact both on and off the field.

The Jackson, Tennessee, native started 11 games at left guard in 2019 en route to All-SEC First Team honors from the coaches and media. He was named SEC Offensive Lineman of the Week twice this fall.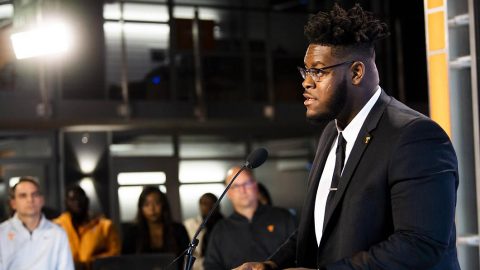 After missing the final five games of the 2018 season and his return to football questionable, Smith returned to his dominant ways and spearheaded Tennessee's six-game win streak to end the season.
SEC Network analyst and offensive line expert Cole Cubelic named Smith to his All-America First Team.

Smith is one of three finalists for the Jason Witten Collegiate Man of the Year Award given to the nation's top all-around student-athlete, which will be given to the winner on Feb. 18. Smith is an active speaker to youth groups, elementary schools and organizations across the state and spearheaded coat drives for Knoxville Area Rescue Ministry (KARM) during the 2018 and 2019 season where over 1,000 coats were donated each year because of his efforts.

Smith came to his home-state school in 2017 as the nation's No. 1 recruit according to ESPN and quickly lived up to the hype, becoming the first Vol true freshman to start at left tackle in over 30 years en route to consensus Freshman All-America honors and All-SEC Second Team accolades.

Smith was diagnosed with blood clots in February of 2018, but returned to play for the Vols in 2018. Another setback occurred in October of 2018 and Smith missed the final five games of the season. He again fought back to return to football. A plan was developed by the Tennessee medical staff, in collaboration with specialists that minimizes Smith's risk for recurrent blood clots, while allowing him to play football.

The plan was implemented for the 2019 season, allowing Smith to perform at an All-SEC level on the football field.