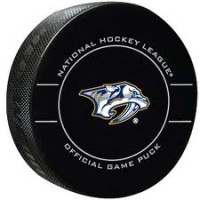 Edmonton Alberta, Canada – The Nashville Predators lost to the Edmonton Oilers in the second game of their brief tour of Canada tonight, 4-2.
The Predators are chasing points in their quest to make the Stanley Cup Playoffs and desperately needed a win against their conference rivals tonight.
Ryan Nugent-Hopkins put Edmonton on the board first with a quick wrist shot following the face off in their offensive zone for the early marker and the 1-0 lead. The score was at 9:01 of the opening period.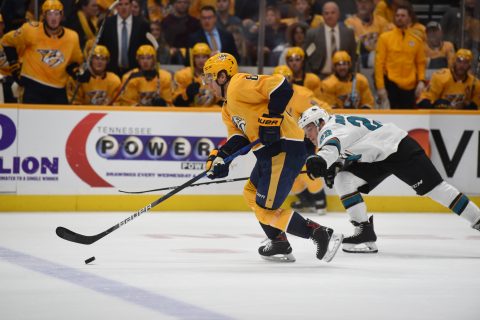 Nashville would strike right back at 10:42 when Filip Forsberg took the puck behind the net of goalie Mike Smith and with a circus move, put the puck on the end of his stick and stuck it in the net. The game was tied 1-1.
Colin Blackwell would give the Predators their only lead of the night at 15:41 of the first period when he tipped in a rebound and Nashville took the 2-1 lead.
Leon Draisaitl brought the Oilers back even at 19:42 of the first period with a power-play goal, snapping a shot past Pekka Rinne to draw even, 2-2.
In the second period, Edmonton would regain the lead at 9:09 when Josh Archibald took a precise pass from Connor McDavid and backhanded the puck into the open Nashville net. Edmonton lead at that point, 3-2.
The third period would prove to be a challenge for both goaltenders and Nashville having several opportunities to draw even in this game, but they couldn't get the puck past Smith.
The final score would come on an empty netter with 49 seconds remaining in the game.
The Predators are still learning some new "tweaks" to their system under new head coach John Hynes and seem to be playing more aggressive, but they're in desperate need of wins if they expect to climb the standings.
Right now, Nashville is on the outside looking in for a wild-card spot for the playoffs.
The Predators returns home Thursday night to host the Anaheim Ducks, then the Buffalo Sabres will be at the Bridgestone Arena on Saturday night. Puck drops in both games at 7:00pm.