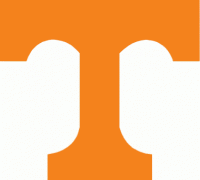 Knoxville, TN – Despite three Vols scoring in double figures, Tennessee basketball fell to Texas A&M, 63-58, Tuesday night in Thompson-Boling Arena. The contest featured seven lead changes and a season-high nine blocks by UT.

Junior John Fulkerson led the Vols (12-8, 4-3 SEC) with 15 points and a team-high six rebounds. It marked the sixth time in seven games that Fulkerson has scored in double digits. Senior Jordan Bowden was right behind him with 13, followed by junior Yves Pons, who scored 10.
The Aggies (10-9, 4-3 SEC) were paced by freshman Wendell Mitchell, who recorded 23 points on the night.
The Big Orange held Texas A&M to a 30.4 percent shooting percentage and forced 14 turnovers, but the Aggies' 46-21 advantage in rebounding and 16 second-chance points were enough for them to overcome any offensive shortcomings.

Both teams started slow offensively, but Tennessee went on a 5-0 run to gain its largest lead of the opening half at 14-6. The Aggies then went on an 8-0 run to tie the game at 14-14, but the Vols responded with back-to-back dunks from Pons and James to put the Big Orange up by four, 18-14.

But A&M closed the first half strong and managed to take a 25-24 lead into the break.
The Big Orange scored the first eight points of the second half with three free throws from Santiago Vescovi, a 3-pointer from Pons and a lay-in from Fulkerson to put Tennessee on top again, 32-25.

Fulkerson scored the next seven points for UT, but the Aggies kept things close.

Texas A&M went on their second 8-0 run of the night later in the second half, taking the lead, 40-39, with slightly more than 10 minutes left to play. Bowden ended a UT scoring drought with a momentum-shifting dunk, giving Tennessee the lead back yet again.

With less than a minute left in regulation, Bowden delivered a clutch 3-pointer, tying the game at 53-53.

But the Aggies responded with a triple of their own when Mitchell hit from beyond the arc–a shot that proved to be the game-winner.

Block City
Tennessee came into the game ranked ninth in the nation in blocks per game (5.9 bpg) and kept that pace by recording a season-high nine blocks. Tennessee has now recorded 121 blocks on the season, upping its average to 6.1 per game. Tuesday marked the fourth time the team recorded eight or more blocks in a contest this year.

Career-High Night
Two different Vols recorded career-highs in the block column as Olivier Nkamhoua and Jalen Johnson both recorded three. Nkamhoua, a true freshman, tallied his three blocks in one four-minute span.

Yves Making His Mark
Yves Pons finished the contest with two blocks, marking his 20th consecutive game with at least one block. It also marked the fifth-time this season that the junior has made two or more 3-pointers in a contest.

Dishing 'Em Out
Freshman Santiago Vescovi recorded a career-high in assists with six. His previous best performance was four against both Ole Miss and LSU.