Tennessee (17-7 | 7-3 SEC) at LSU (17-5 | 7-3 SEC)
Thursday, February 13th, 2020 | 6:32pm CT (7:32 ET)
Baton Rouge, LA | Pete Maravich Assembly Center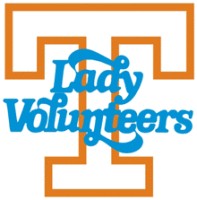 Knoxville, TN – No. 25/RV Tennessee Lady Vols basketball team (17-6, 7-3 SEC) and RV/RV LSU (17-5, 7-3 SEC) will meet for the second time this season, as they face off Thursday at the Pete Maravich Assembly Center in Baton Rouge, LA, at 6:32pm CT (7:32pm ET).
This will mark the 67th meeting in a series that began in 1977, with Tennessee leading 51-15 after the Lady Vols defeated the Tigers, 63-58, in Knoxville earlier this season on January 26th.
UT and LSU enter the game tied for third in the Southeastern Conference standings at 7-3, and the winner will take sole possession of the three spot.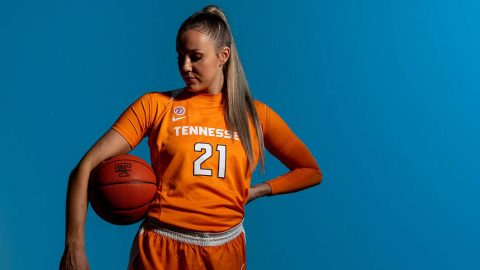 The loser, meanwhile, will fall into a tie with Arkansas and Kentucky in fourth place.
In addition to conference seeding, Thursday night's contest offers Tennessee an opportunity against an LSU squad that ranks No. 24 in the RPI.
As of February 10th, the Lady Vols occupy the No. 48 spot in the RPI, with games against LSU (No. 24) and Texas A&M (No. 17) this week providing a chance to improve that stock.
Broadcast Information
Thursday night's game will be streamed on SECN+ with Lyn Rollins (PxP) and Victor Howell (Analyst) handling the call.
The contest also can be heard on Lady Vol Network radio stations and by audio stream, with Mickey Dearstone calling the action for the 21st season and Bobby Rader serving as the studio host.
A link to the live audio stream can be found on each game's Hoops Central page or the Lady Vol schedule on UTSports.com.
For a list of Lady Vol Network affiliates, please click on the Fans tab at the top of UTSports.com, select Vol Network and then click on Vol Network Affiliates in the black bar at the top of the page.
Air time for games on the Lady Vol Radio Network generally occurs 30 minutes prior to tip-off.
SECN+ games are online broadcasts and are available only on WatchESPN via computers, smartphones and tablets.
All of the games included in the ESPN package (ESPN, ESPN2, ESPNU) and the SEC Network will be available through WatchESPN, accessible online at WatchESPN.com, on smartphones and tablets via the WatchESPN app, and streamed on televisions through Amazon Fire TV, Apple TV, Chromecast, Roku, Xbox 360 or Xbox One to fans who receive their video subscription from an affiliated provider.
The Road Leading Up To This
Tennessee enters Thursday night having lost three of its past five, but those setbacks were at No. 3 UConn (60-45) on January 23rd, at No. 1 South Carolina (69-48) on February 2nd and vs. No. 8 Mississippi State (72-55) on February 6th.
Counting those three losses and the setback to No. 1 Stanford on December 18th, four of Tennessee's six losses this season are to teams ranked in the nation's top eight.
UT's wins during its recent five-game set were vs. LSU in Knoxville on January 26th (63-58) and at Vanderbilt (78-69) on January 30th.
UT had won six straight SEC contests before falling in back-to-back games vs. No. 1/2 South Carolina and No. 8/8 Mississippi State.
Rennia Davis is averaging 23.3 points per game over her last three, shooting 46.9 percent (23-49) from the field and 95.5 (21-22) at the charity stripe.
Rae Burrell had a 20-point, 10-rebound double-double vs. Mississippi State and is averaging 12.0 ppg. and 5.7 rebounds over the past three contests.
Jazmine Massengill is averaging 10.3 ppg. and shooting 52.0 percent over the last three games.
LSU lost senior leader Ayana Mitchell for the season after she suffered a knee injury vs. Texas A&M on February 2nd.
The Tigers, however, managed to overcome that terrible misfortune to beat the Aggies, 59-58, in Baton Rouge on February 2nd.
LSU followed that with a 66-58 home triumph over Missouri on Monday night to extend its winning streak to three games.
The Bayou Bengals are 10-1 at home this season, including 5-0 in SEC games with wins over Alabama, Ole Miss, Kentucky, Texas A&M and Missouri at the PMAC.
LSU's only home loss came vs. Florida State, which currently ranks No. 14 in both polls.
Where Do We Go From Here?
Tennessee is closing out a four-game swing where it has played three of four away from home.
The Lady Vols now get to play three of the next four at home, including No. 16/18 Texas A&M on Sunday (2:00pm CT), Vanderbilt on February 23rd (11:00am) and Ole Miss on February 27th (6:00pm). The lone road game during that set is at No. 23/RV Arkansas on February 20th (6:00pm CT/7:00 ET).
Sunday's goal for UT is to have #12KinTBA (a season-high 12,000 in attendance) for the Texas A&M game.
The Vanderbilt game is UT's Live Pink, Bleed Orange (Play4Kay) game, and the Ole Miss date is Senior Night.
LSU plays its next two on the road, traveling to Auburn on February 16th and to No. 1 South Carolina on February 20th.
Let's Not Forget
The Lady Vols are 17-6 overall, 7-3 in the SEC, tied for third in the SEC standings and ranked No. 25/RV nationally.
Their only losses are to four top-eight teams (South Carolina, Stanford, UConn, Mississippi State), No. 13/13 Kentucky and Texas.
Tennessee did not begin the season in either the AP or USA TODAY Coaches polls.
UT was picked sixth by the media and seventh by the coaches in the 2019 SEC Preseason Polls.
The Lady Vols returned only two starters and six total letterwinners from last season's squad.
Six of UT's 12 players this season had never played in this program before.
All 12 (now 11) active players had never played for first-year head coach Kellie Harper before.
AFTER all of the preseason picks were made, one of UT's two returning starters, Zaay Green, was lost for the season after two games due to a torn ACL.
With Green's season-ending injury, Tennessee has lost five of its top six players from a year ago.
Recapping UT Lady Vols's Last Contest
The No. 23/25 Lady Vols took a lead into the second quarter but couldn't hang on, falling to No. 8/8 Mississippi State on Thursday night in Thompson-Boling Arena, 72-55.
Sophomore Rae Burrell led Tennessee (17-6, 7-3 SEC), scoring 20 points and pulling down 10 boards to record a double-double in her first career start and her third overall. Freshman Jordan Horston and sophomore Jazmine Massengill were also in double digits with 12 and 11, respectively, as the Lady Vols played without leading scorer Rennia Davis (18.1 ppg.), who was recovering from a bout with the flu.
Rickea Jackson was Mississippi State's (21-3, 9-1 SEC) high scorer, tallying 14 points and nine rebounds. Chloe Bibby was close behind with 13 points.
UT out-rebounded Mississippi State, 40-39, as both teams recorded 16 offensive boards. Tennessee shot at a 36.2 percent clip from the field while holding the Bulldogs to a 40-percent performance that was 7.5 percent below their 47.5 season mark. The Big Orange also held MSU 9.5 points below their typical scoring average of 81.5.
UT-LSU Series Notes
UT enters the 67th meeting in the series with a 51-15 edge, including a 23-3 record in Knoxville, 15-8 slate in Baton Rouge and a 13-4 mark at neutral sites.
Tennessee has won 14 of the last 18 games, including the last three in a row, but has dropped its last two in Baton Rouge.
The Lady Vols are 1-1 vs. LSU in overtime games. The last time the two teams went to OT was on March 1st, 1997. Tennessee won the game 100-99 to advance to the semifinals of the SEC Tournament.
The last time these programs met in the SEC Tournament was last season on March 7, as the Lady Vols captured a 69-66 squeaker over LSU to clinch an NCAA Tournament bid.
Kellie Harper is 1-1 vs. LSU, losing to the Tigers on December 2nd, 2012, 81-73, when she was NC State's head coach and winning on January 26th, 2020, in her first try as Tennessee's skipper.
Harper is 1-2 against Nikki Fargas-coached teams, with NC State losing to LSU and to a Fargas UCLA team (74-54) on March 21st, 2010, before breaking through in 2020 in the Tennessee Lady Vols' 63-58 victory in Knoxville on January 26th.
At least one team has been ranked in this series in 64 of the 66 games that have been played.
About the LSU Tigers
The Tigers returned nine letterwinners, including four starters, from last season's team that finished 16-13 overall and 7-9 in SEC play (t8th).
LSU is led by junior guard Khayla Pointer, who averages 15.0 ppg. Faustine Aifuwa adds 10.2 ppg. and 8.3 rpg. The Tigers lost All-SEC candidate Ayana Mitchell (13.7 ppg., 8.9 rpg.) on February 2nd due to a knee injury in the Texas A&M game.
The Tigers are coached by Nikki (Caldwell) Fargas, who played at Tennessee (1991-94) and was a G.A. (1998-99) and assistant (2002-08) at Rocky Top.
LSU was picked to finish eighth by the media and sixth by the coaches in the SEC preseason polls.
Recapping LSU's Last Game
LSU (17-5, 7-3 SEC) took down Missouri (6-18, 3-8 SEC) in a battle Monday night at the Pete Maravich Assembly Center, 66-58.
Redshirt junior Faustine Aifuwa tallied a season-high 19 points and tied her career high for rebounds with 16.
Senior Jaelyn Richard-Harris had a season-high-tying 14 points, junior Khayla Pointer had 12 and junior transfer Awa Trasi, starting in place of the injured Ayana Mitchell, scored 11.
Richard-Harris was perfect from the free throw line, hitting eight of eight attempts and contributing to a team free throw percentage of 77.8.
Last Time Tennessee Lady Vols Faces The LSU Tigers
The No. 23/23 Lady Vols got back in the win column on January 26th, defeating LSU, 63-58, in a key SEC match-up in front of a season-best crowd of 10,230 at Thompson-Boling Arena.
Junior forward Rennia Davis led Tennessee (16-4, 6-1 SEC), going a perfect 10 of 10 from the free-throw line en route to a game-high 30 points.
LSU (14-5, 4-3 SEC) was led by redshirt senior Ayana Mitchell, who logged a double-double with 24 points and 12 rebounds. Khayla Pointer was also in double figures for the Tigers with 12.
Despite being out-rebounded 45-32, UT held LSU to 33.3 shooting and forced 17 turnovers.
Last Time UT and LSU Met In Baton Rouge
Mercedes Russell scored 14 points and added 10 rebounds, but No. 10/10 Tennessee could not overcome a 44-point second half by LSU in a 70-59 loss in Baton Rouge on January 28th, 2018.
The Lady Vols (17-4, 5-3 SEC) hit 9-for-30 from the field over the final 20 minutes and saw a five-point halftime lead slip away. UT was also faced with foul trouble in the second half, as six players picked up at least three personal fouls.
LSU (13-6, 5-3 SEC) was fueled by a dominant effort on the glass, including 23 offensive rebounds. Chloe Jackson led the Lady Tigers with 21 points and nine boards. Raigyne Louis added 18 points.