Clarksville, TN – The City of Clarksville celebrated employees for years of continued service yesterday at its annual Employee Pin Breakfast.
The event recognizes city employees with a special commemorative pin presented by Clarksville Mayor Joe Pitts for every five years of service.
Running up that hill: Michael McWhorter celebrates 50 years
Michael McWhorter, an employee with Clarksville Gas & Water, earned his 50-year pin yesterday. He is currently the longest-serving city employee, having started with Gas & Water at 18 years old as a meter reader.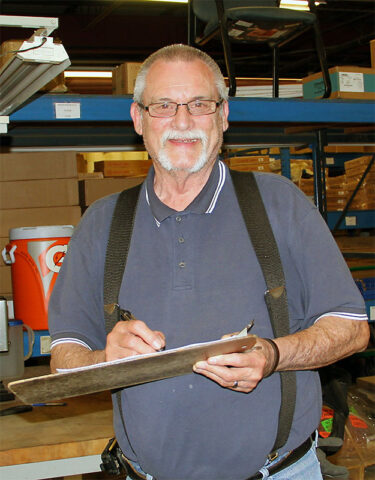 McWhorter said his first day started with a run-up Second Street.
"My first day, I ran out of gas coming to work, and I had to run from McDonald's and Shoney's up to Public Square in cowboy boots," McWhorter said. "I might have been a few minutes late."
Those few minutes aside, McWhorter made a name for himself and currently serves as the department's materials management supervisor. Last year, the Clarksville Gas and Water Department (CGW) named their materials warehouse the Mike McWhorter Warehouse in his honor.
"Mike McWhorter is everything you could want in a city employee," said Clarksville Mayor Joe Pitts.
"He's dedicated, smart, and always willing to help others. Mike is one of the best. He has shown up and done his best for 50 years, and has earned the opportunity to retire. We are grateful for his long and productive career on behalf of the City of Clarksville and the citizens we serve," Mayor Pitts stated.
McWhorter is looking forward to retirement in March of this year. He plans to spend his time working on his farm, fishing, and spending time with his grandchildren.