Tennessee (22-10 | 13-3 SEC) vs. #4 LSU (28-1 | 15-1 SEC)
Saturday, March 4th, 2023 | 6:00pm CT / 7:00pm ET (approximately)
Greenville, SC | Bon Secours Wellness Arena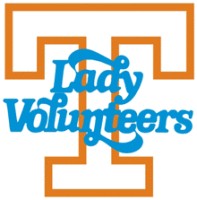 Greenville, SC – No. 3 seed Tennessee Lady Vols basketball (22-10, 13-3 SEC) has advanced to the semifinal round of the Southeastern Conference Tournament for the third straight season and 36th time in history.
The Lady Vols will face off against No. 4/3 LSU (28-1, 15-1 SEC), the No. 2 seed, at approximately 6:00pm CT on Saturday at Bon Secours Wellness Arena in Greenville, SC. The winner meets top-seed South Carolina or No. 4 seed Ole Miss in Sunday's 2:00pm CT championship game on ESPN.
The Big Orange women have won five of their past six games and 18 of their past 23, with the only losses during that span coming at No. 3 Stanford (77-70), vs. No. 4 UConn (84-67), at No. 5 LSU (76-68), at Mississippi State (91-90 2OT) and vs. No. 1/1 South Carolina (73-60).
UT got a season-high 34 points from Rickea Jackson, 21 from Jordan Horston and 12 from Tess Darby to stave off a determined No. 14 seed Kentucky squad, 80-71, on Friday night in the quarterfinal round. Tennessee's 80-point output vs. Kentucky was UT's highest SEC Tournament total since tallying 86 in a win vs. Texas A&M on March 8, 2014.
LSU, meanwhile, took care of No. 6 seed Georgia, 83-66, behind 28 points from Alexis Morris, 21 from Flau'jae Johnson and 15 from Angel Reese.
UT carries a 52-18 series record into Saturday's match-up, but LSU has won the last two meetings, including one earlier this season. The Tigers claimed the first battle of 2022-23 between these schools in Baton Rouge on January 30th, 76-68, with UT coming off a match-up with UConn, and LSU having the benefit of being extra rested and prepared after an open date prior to the contest.
Broadcast Information
Saturday night's game will be televised by ESPNU, with Courtney Lyle (PxP), Carolyn Peck (Analyst) and Brooke Weisbrod (Reporter) on the call.
All of the games included in the ESPN package (ESPN, ESPN2, ESPNU) will be available through WatchESPN, accessible online at WatchESPN.com, on smartphones and tablets via the WatchESPN app, and streamed on televisions through Amazon Fire TV, Apple TV, Chromecast, Roku, Xbox 360 or Xbox One to fans who receive their video subscription from an affiliated provider.
The contest also can be heard on Lady Vol Network stations and by audio stream, with Brian Rice on the call and Andy Brock serving as studio host.
A link to the live audio stream can be found on the Hoops Central page or the schedule on UTSports.com.

For a list of Lady Vol Network affiliates, please click on the Fans tab at the top of UTSports.com, select Vol Network and then click on the Vol Network Affiliates tab.

Air-time for games on the Lady Vol Radio Network generally occurs 30 minutes prior to tip-off.
Tennessee In The SEC Tournament
Tennessee is seeking to capture its league-leading 18th SEC Tournament championship trophy. UT won in 1980, 1985, 1988, 1989, 1992, 1994, 1996, 1998, 1999, 2000, 2005, 2006, 2008, 2010, 2011, 2012 and 2014.
The UT Lady Vols have been runners-up on six occasions, including 1982, 1990, 1991, 1995, 2003, and 2015.
UT last advanced to the title game in 2014 and 2015, winning in 2014 as a #2 seed, 71-70, over #4 Kentucky and falling as a #2 seed to #1 South Carolina, 62-46, in 2015.
Tennessee enters Saturday night's game with an 83-26 (.761) all-time mark in the 44th year of the tourney.
In SEC Tournament play, the Big Orange women are 10-4 vs. LSU.
These programs last met in tourney play in the second round here in Greenville in 2019, with a No. 8 UT squad defeating a No. 9 LSU unit, 69-66, on March 7th.
The Lady Vols are now 39-5 all-time in their opening game of the SEC Tournament and are 26-12 in their second contest of the tourney.
They have made 36 berths all-time in the semifinals.
UT is 23-12 in SEC Semifinal games and 17-6 in SEC Championship games.
The Big Orange women are 28-10 in SEC Tournament play since 2007-08.
Tennessee has had 15 SEC Tournament MVPs through the years.

Isabelle Harrison (2014), Glory Johnson (2012), Shekinna Stricklen (2011) and Alyssia Brewer (2010) were the past four MVPs from Tennessee.

The UT Lady Vols won the very first SEC Tournament title in 1980, defeating Ole Miss, 85-71, at Stokely Athletics Center in Knoxville.
Harper In The League Tourney
Kellie Harper is 4-3 in SEC Tournament games as Tennessee's head coach, including 3-2 in Greenville and 1-1 in Nashville.
The Lady Vols have been the No. 3 seed in each of her four seasons leading the program, earning a double bye and beginning play on Friday in the quarterfinal round on each occasion.
Kellie (Jolly) Harper had an 11-1 record at the SEC Tournament during her time as a student-athlete at UT with postseason tournament titles in 1996, 1998 and 1999. The only loss was in the 1997 semifinals.
SEC Tournament Experience
Tennessee entered the 2023 event with seven active players possessing experience in the SEC Tournament, including Tess Darby, Jordan Horston, Brooklynn Miles, Sara Puckett, Karoline Striplin, Jordan Walker, and Kaiya Wynn.
Tamari Key and Jessie Rennie also possess experience but are inactive.
This marks the first SEC Tournament for four Lady Vols, including Edie Darby, Jasmine Franklin, Justine Pissott, and Jasmine Powell, though Franklin and Powell have league tourney experience from their time at Missouri State and Minnesota, respectively.
Two Lady Vols have been to the SEC Tournament with other teams, including Jillian Hollingshead with Georgia and Rickea Jackson with Mississippi State.
Jackson saw action in the SEC event in 2019-20 and 2020-21, while Hollingshead did not play in last year's tourney in Nashville due to injury.
Jackson made the SEC All-Tournament Team as a freshman in 2019-20 at MSU.
Jordan Horston didn't play in last year's event due to injury, but she tallied 24 as a freshman vs. Kentucky in the semifinals and put up 12 and 11 vs. Ole Miss and South Carolina, respectively, as a sophomore at UT.
Lady Vol junior Tess Darby scored 12 points vs. Alabama in the 2022 quarterfinals, while Jordan Walker had 11 vs. South Carolina in the 2021 semifinals.
Back In Greenville
This marks the sixth time Greenville has played host to the SEC Tournament.
UT stands at 7-4 in games played in the city after beating Kentucky during the quarterfinal round.
Kellie Harper is 3-2 as a head coach in SEC Tourney games played at Bon Secours Wellness Arena.
No. 2 seed Tennessee defeated #1 seed LSU in the tourney title game, 67-56, on March 6th, 2005, the first time the event was held in Greenville.
Shyra Ely was named the SEC Tournament MVP that year, while Shanna Zolman and Brittany Jackson joined her on the all-tournament team.
UT beat Auburn in the second round (64-54) and Vanderbilt in the semifinals (76-73) that year.
Unranked Lady Vols vs. Ranked Teams
Tennessee is 15-19 all-time as an unranked team playing against a ranked squad, dating back to 1976-77 when polls began, including 7-10 vs. top-10 teams and 2-8 vs. top-five squads through the February 23rd contest vs. No. 1/1 South Carolina (L, 73-60).
UT's highest-ranked win as an unranked team came on February 26th, 2017, as a Big Orange squad receiving votes took down No. 3/2 Mississippi St. in Starkville, 82-64.
Jaime Nared (30), Diamond DeShields (20), and Jordan Reynolds (17) combined for 67 points to send a sellout crowd of 10,500 at Humphrey Coliseum home unhappy on Senior Day and prevent the Bulldogs from earning a share of their first SEC women's hoops title.
Kellie Harper is 3-7 as head coach of Tennessee playing while unranked and facing a ranked squad, including 0-5 vs. top-five teams. Her teams fell to No. 1/1 Notre Dame (1/24/19), No. 2/2 Stanford (12/18/22), No. 5/4 UConn (1/26/23), No. 3/3 LSU (1/30/23) and No. 1/1 South Carolina (2/23/23).
She went 1-2 in 2019-20 and 2-0 in 2020-21, with No. 13/13 Arkansas (1/7/21, 88-73, Knoxville) the highest-ranked outfit her Lady Vols have beaten while outside the poll. She is 0-5 in that role in 2022-23.
Looking Back At The Kentucky Game
Senior Rickea Jackson poured in 16 fourth-quarter points en route to a season-high 34 points, leading third-seeded Tennessee to an 80-71 victory over 14th-seeded Kentucky in the quarterfinals of the SEC Tournament at Bon Secours Wellness Arena late Friday night.
Fellow senior Jordan Horston was also in double figures for UT (22-10, 13-3 SEC) with 21 points, seven rebounds and seven assists, while junior Tess Darby turned in 12 points on 80-percent shooting from behind the arc.
Horston also swatted a UT SEC Tournament-record seven shots.
It marked the second time this season that Jackson and Horston scored 20+ points in the same contest, with the Colorado game being the other occasion.
Kentucky (12-19, 2-14 SEC) was led by Robyn Benton with 20 points. Maddie Scherr, Jada Walker and Ajae Petty added 13, 12, and 11, respectively.
Triples By Tess
Tess Darby swished four 3-pointers against Kentucky, marking the 11th time this season she's tallied three or more treys and the seventh time vs. an SEC opponent.
Darby Chasing Spencer
With 120 made threes in her career, Tess Darby is within 13 treys of catching Sidney Spencer to land among the top 10 career totals in program history.
She has 64 of those during the current campaign and is five away from entering the single-season top 10 at Tennessee.
Dime-Droppin' Trio
With seven assists against Kentucky, Jordan Horston (104) joined Jasmine Powell (106) and Jordan Walker (105) as Tennessee's first 100-assist trio since Shanna Zolman (114), Alexis Hornbuckle (113) and Candace Parker (103) accomplished that feat during the 2005-06 season.
On a related note, Jordan Horston has risen to No. 9 on the UT career assists list (441) and stands at No. 7 in career assists per game (4.05).
'Kea In Good Company
Rickea Jackson's 34 points against Kentucky gave her a seventh straight contest with 20 or more points.
Her seven-game streak ties lofty UT efforts by Candace Parker (2006-07) and Bridgette Gordon (1987-88) and is topped by only Chamique Holdsclaw, who logged nine in a row during the 1997-98 season.
Her 34 points were the most by a Lady Vol since Diamond DeShields had 34 vs. Georgia on February 5th, 2017.
Rickea Setting Records At The Line
Senior Rickea Jackson was a perfect 14 of 14 from the free-throw line against Kentucky, setting a UT free-throw percentage record of 100 percent with the most attempts without a miss.
She surpassed her previous personal-best effort of 13 of 13 at Mississippi State that tied Gail Dobson at the top of UT's record book for the highest free throw percentage (100.0 pct.) with the most made attempts.
Jackson's 14 made free throws rank her No. 7 at UT.
UT Lady Vols Getting 20 With Frequency
Tennessee had two quarters of 20+ points vs. Kentucky, including 27 in the first quarter and 27 in the fourth frame.
Over their last five games, the Lady Vols have registered 11 periods of 20 points or more out of 20 possible quarters.
Putting 80 On The Board Again
Tennessee scored 80 points for the sixth time in the past seven games.
The UT Lady Vols began their run with 90 in a double overtime loss at Mississippi State and followed suit vs. Vanderbilt (86), Arkansas (87), Auburn (83), Kentucky regular season (83), and Kentucky SEC Tournament (80).
The only game in that span when UT did not reach 80 was in a 73-60 loss to South Carolina.
High-Scoring Dynamic All-SEC Duo
Rickea Jackson and Jordan Horston provide Tennessee with a pair of dynamic players who appear as top-10 picks in most mock WNBA Drafts.
Both players were named to the 2023 Coaches All-SEC First Team, released on Tuesday.
Jackson paces Tennessee with 19.4 ppg. and chips in 6.0 rpg. in all games, while tallying 21.4 ppg. and 6.4 in league play this season.
Horston is second in scoring at 15.4 ppg. and leads UT in rebounding at 6.9 in all games while posting 13.9 ppg. and 7.5 rpg. vs. SEC foes.
Jackson and Horston have combined for 30 or more points in 20 games, including all but three SEC contests, and have produced 40+ points on seven occasions.
They combined for a season-best 55 in the SEC quarterfinal round vs. Kentucky on March 3rd.
Jackson has 15 20-point scoring efforts to her credit this season, while Horston has seven.
Horston has carded seven double-doubles this season, while Jackson has produced three.
Jackson has hit double-figure point totals in 28 of her 30 games, while Horston has fired in 10 or more points in 25 of 30 games completed.
Tennessee/LSU Notes
UT enters the 71st meeting in the series with a 52-18 edge, including a 23-4 record in Knoxville, 16-10 slate in Baton Rouge, and a 13-4 mark at neutral sites.
The Lady Vols are 1-1 vs. LSU in overtime games. The last time the two teams went to OT was on March 1, 1997. Tennessee won the game 100-99 to advance to the semifinals of the SEC Tournament.
Kellie Harper is 2-4 overall vs. LSU and 2-3 vs. the Tigers while the head coach at Tennessee.
Harper is 0-3 in head-to-head matchups with Kim Mulkey, dropping a contest to Baylor on Nov. 23, 2017, when she was head coach at Missouri State, and falling in 2022 and 2023 as UT's skipper.
A Look At The Tigers
LSU features three starters scoring in double figures, including Angel Reese (23.4), Alexis Morris (14.9) and Flau'jae Johnson (11.9).
Reese averages an impressive double-double, pulling down a whopping 15.6 rebounds per game.
The Tigers are putting up 84.7 points per game and tallying a scoring margin of +27.3 that ranks No. 2 nationally behind South Carolina's 30.9 differential.
LSU gets to the free throw line more frequently than any other team, earning 25.24 attempts per game.
LSU'S Last Game
The No. 4 (No. 2-seed) LSU Tigers took down No.7-seed Georgia Bulldogs to move on to the conference semifinals.
The 83-69 win saw LSU tie a season-high with 11 three-pointers after a 46-minute delay in the second quarter due to a rainstorm-fueled leak in the roof.
The 11 three-pointers made (on 22 attempts) is tied for the most by an LSU team in SEC Tournament history. LSU shot the ball well all night, sinking 50 percent of its shots from the field. Four Tigers finished in double figures.
Alexis Morris led LSU with 28 points, while Flau'jae Johnson contributed 21 and Angel Reese and LaDazhia Williams tossed in 15 and 10, respectively.
Last Time We Met
Tennessee pulled within one in the fourth quarter before ultimately falling to No. 3/3 LSU in a 76-68 nail-biter in front of a packed house in the Pete Maravich Assembly Center on January 30th, 2023.
Graduate Jordan Walker was the top scorer for UT (16-8, 8-1 SEC), hitting 60 percent from the floor en route to 19 points to set new SEC and season highs.
Senior Rickea Jackson was close behind with 17 points and eight rebounds, and fellow senior Jordan Horston was also in double figures with 11.
The Tigers (21-0, 9-0 SEC) were led by Alexis Morris who turned in a career-high 31 points, while Angel Reese managed a double-double on the night with 18 points and 17 rebounds in front of a Maravich Center record basketball crowd of 15,157.