Topic: Blood Drive
Nashville, TN – The American Red Cross urges people of all races and ethnicities to give blood or platelets to help increase the diversity of the blood supply.
The vast majority of blood types fall into one of the major blood groups. However, for patients with rare blood types or those who receive regular blood transfusions, blood must be matched closely – beyond the primary A, B, O and AB blood types – to reduce the risk of developing complications from transfusion therapy.
«Read the rest of this article»
Gov Run, football game, Mud Bowl highlight Family Weekend

Clarksville, TN – The Austin Peay State University (APSU) annual Family Weekend caps this week September 27th-29th with events such as Gov Run, the Mud Bowl and, of course, a home football game.
«Read the rest of this article»
Nashville, TN – As the American Red Cross works around the clock supporting those impacted by Hurricane Dorian, providing food, shelter and comfort, individuals outside the affected areas are urged to help by giving blood or platelets to ensure patients in the storm's path and around the country have access to lifesaving blood. People can also help by making a financial donation to support relief efforts.
«Read the rest of this article»

Clarksville, TN – Blood is desperately needed at Hospitals across Tennessee. Last week, Tennessee Governor Bill Lee called on the state's residents to help end the blood bank shortage, and even the American Cancer Society is pleading for people to donate because, according to that organization, "blood transfusions save millions of lives in the United States every year."
«Read the rest of this article»
Nashville, TN – September is Childhood Cancer Awareness Month, and the American Red Cross encourages eligible donors to give blood to support kids, teens and young adults battling cancer, as well as others in need of transfusions.
The National Cancer Institute estimated that more than 15,000 children and adolescents in the U.S. would be diagnosed with cancer last year.
«Read the rest of this article»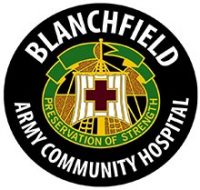 Fort Campbell, KY – On Tuesday, August 27th, 2019, Clarksville residents and surrounding communities can support deployed service members by participating in an Armed Services Blood Program blood drive from 8:00am to 4:00pm at the Screaming Eagle Medical Home located at 647 Dunlop Lane, Suite 301, next to Tennova Healthcare.
An ASBP blood drive will be held on Fort Campbell, August 28th and 29th from 9:00am to 3:00pm at the Soldier Support Center at 2702 Michigan Avenue.
«Read the rest of this article»
Nashville, TN – With many regular donors delaying giving to take final summer vacations and prepare for school to start, the American Red Cross has an emergency need for blood and platelet donations to help end a summer blood shortage.
«Read the rest of this article»
Nashville, TN – To help address the current emergency blood shortage, all who come to give blood or platelets with the American Red Cross from now through August 29th will receive a $5.00 Amazon.com Gift Card via email.
Currently, the Red Cross has less than a three-day supply of most blood types available and less than a two-day supply of type O blood.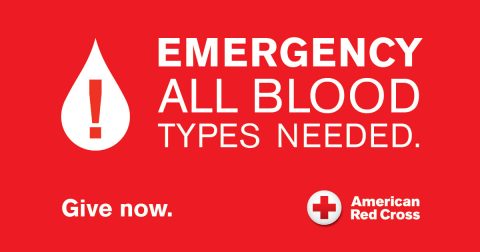 «Read the rest of this article»
Nashville, TN – The American Red Cross now faces a blood shortage following a difficult Fourth of July week for blood and platelet donations and ongoing challenges finding new blood donors, and has issued an emergency call for eligible individuals of all blood types to give now and prevent delays in medical care.
«Read the rest of this article»
A's, B's and O's are disappearing from major brands to highlight the critical importance of Blood Donations
Nashville, TN – The Missing Types campaign has been lauched by the American Red Cross to raise awareness for lifesaving blood donations and urge the public to make an appointment to give blood or platelets this summer.
During the Missing Types campaign, the letters A, B and O – the letters representing the main blood groups – are disappearing from brands, social media pages, signs and websites to illustrate the critical role blood donors play in helping patients.
«Read the rest of this article»