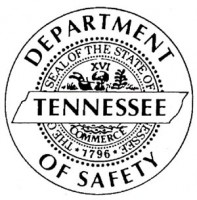 Nashville, TN – May is Motorcycle Safety Awareness Month, and the Tennessee Department of Safety and Homeland Security and Tennessee Highway Patrol are encouraging motorists to exercise caution in response to the rise in motorcycle fatalities in the state and across the nation this year.

Motorcycle fatalities accounted for 12.0 percent of total fatalities within Tennessee in 2011. As of May 7th, there has been a 31 percent increase in motorcycle fatalities in the state, compared to this same time last year. Thirty-eight motorcyclists have died in crashes this year, and preliminary figures show four were killed in the first week of May alone.

"The unseasonably warmer temperatures this winter may have contributed to the rise in motorcycle fatalities this year," Department of Safety and Homeland Security Commissioner Bill Gibbons said. "As the weather continues to improve, we will see more motorcyclists on the roadways. It is important for motorists and motorcyclists alike to educate themselves, be alert and follow the rules of the road to help keep everyone safe."

In 2010, there were 4,502 motorcycle riders who were killed in traffic-related deaths across the nation, accounting for 14 percent of total fatalities for the year. In 2009, motorcyclist fatalities had decreased for the first time since 1997 when 4,462 motorcyclists were killed. In Tennessee, the number of motorcyclists killed in crashes decreased from 138 in 2010 to 114 motorcycle fatalities in 2011.

"Drinking and driving is not just a problem for motorists in cars or trucks," THP Colonel Tracy Trott said. "Of the 114 motorcycle fatalities on Tennessee roadways last year, 22.8 percent of them were alcohol-related. By enforcing impaired driving laws, we hope to reduce serious injury and fatal crashes amongst motorcyclists."

Motorcyclists must also share in the responsibility by wearing Department of Transportation-compliant helmets and other protective gear. Tennessee law requires the more than 300,000 Tennessee riders and their passengers to wear the approved helmets and protective eyewear.

"Motorcyclists are much more vulnerable than passenger vehicle occupants," Governor's Highway Safety Office Director Kendell Poole said. "It is imperative that they make themselves visible to other motorists by wearing brightly colored protective gear or reflective tape, and most importantly, a DOT-compliant helmet. For every 100 motorcycle riders killed in crashes while not wearing a helmet, 37 of them could have been saved had they worn helmets."

The Department of Safety and Homeland Security also administers the Motorcycle Rider Education Program (MREP), which provides courses on rider education, public awareness initiatives, information of the effects of alcohol and drugs, and licensing procedures. There are both basic and advanced rider courses available.

"The safe operation of a motorcycle requires practiced skill, knowledge, and a respectful understanding of the limitations imposed by the operator, the machine, and the environment," Program Coordinator for MREP John Milliken said. "Motorcyclists must educate themselves by taking an accredited training course and never ride beyond their skill ability. Ultimately, it will help make them safer and more effective on the roads."

Motorcycle Rider Education Program approves courses and instructors across the state. Please visit http://tn.gov/safety/mrep.htm to learn more about the program.

Tennessee is also committed to creating safer roads for bicyclists as well. In 2007, the state passed the Jeff Roth and Brian Brown Bicycle Protection Act, commonly referred to as the 3-feet law.  It states that a motor vehicle must give a safe zone of no less than 3 feet when passing a cyclist on a road in the state of Tennessee; a violation of this law is a Class C Misdemeanor.

Motorcycle traffic fatality statistics from 1998-2011 can be found at the following link: http://www.tn.gov/safety/stats/CrashData/MotorcycleFatals1998-2011.pdf
Motorcycle Safety Tips
For Drivers:
Do not share the lane.
Motorcyclists often need the full lane to respond to road hazards, other vehicles and to maximize their views. Do not share the lane with a motorcycle. You should never hold a motorcycle beside a large vehicle that may not be able to see the motorcycle in its mirrors.
Always check your blind spots.
In many crashes involving a motorcycle and another vehicle, drivers claim they didn't see the motorcycle. Check your blind spots and mirrors before changing lanes and at intersections.
Always use your turn signal.
Always signal your intentions before changing lanes or merging with traffic. This allows the motorcyclist to anticipate traffic flow and find a safe lane.
Pay extra attention at intersections.
Research shows two-thirds of the collisions between cars and motorcycles occur when drivers turn in front of motorcyclists. Don't be fooled by a motorcycle's flashing turn signal – motorcycle signals usually are not self-canceling and riders sometimes forget to turn them off. Wait to be sure the motorcycle is going to turn before you proceed.
Don't follow a motorcycle too closely.
Tailgating a motorcyclist can make the rider nervous and could lead to a crash. It is best to allow a four-second following distance between your vehicle and a motorcycle. In bad weather, give motorcycles extra space. These conditions can interfere with a motorcycle's traction. In dry conditions, motorcycles can stop more quickly than cars.
Know basic hand signals.
Being familiar with motorcyclist hand signals give you a better awareness of their needs and safety concerns.
Left Turn – Arm pointing left with open hand.
Right Turn – Arm bent up with open hand.
Stop – Arm held downward with open hand.
Slow Down – Arm held downward and patting at the ground.
Road Hazard – Arm held down with one finger pointing in the direction of the hazard.
For Motorcycle Riders:
Always wear protective gear.
Tennessee requires a helmet, protective eye wear and a daytime headlight. The helmet is the most important piece of equipment, and when fitted properly, can help save lives by reducing the extent of head injuries in the event of a crash. Although it is not required by law, motorcyclists are encouraged to wear boots, long pants or a riding suit.
Ride within your limits.
Do not ride faster or longer then your abilities allow. Avoid excessive speed. This will limit reaction time and space to lane intrusions. Slow down at night and in poor weather conditions.
Get proper training.
The safe operation of a motorcycle requires practiced skill and knowledge. We encourage motorcyclists to attend training courses annually. This will help improve skills and keep riders up to date on current traffic laws.
Be aware of lane position and avoid tailgating.
Always be ready to change your lane position due to road hazards, to increase your visibility and to be more visible to other drivers. When riding in groups, avoid sharing a lane. Having another rider beside you limits your reaction area and decreases your safety zone.
Don't hang out in the "No-Zone."
Stay visible to other motorists by avoiding riding in a vehicle's blind spot.
Be cautious when riding in inclement weather.
Always keep in mind current and future weather conditions. Different conditions can cause a loss of traction.
Don't Drink and Ride!
Riding a motorcycle requires more skill and coordination to operate than a car. Alcoholic beverages, drugs, and fatigue can dull your sense and slow down your reaction time.
For Group Riders:
Designate a Leader.
This person needs to know hand signals and have a cell phone or CB radio to communicate in the event of a problem. This person is also responsible for setting the group's pace.
Designate a Safety Rider.
This person should ride in the back of the group. He or she should have a cell phone or CB radio to communicate with the Leader in case there is a problem.
Follow the Leader.
When departing, the best method is for the Leader to pull out and the group follows one by one when it is safe. The Safety Rider is the last motorcycle out. Do not assume that drivers will stop and let the whole group pull out together. Make sure of their intentions before proceeding.
Ride in a staggered formation.
Groups should always ride in a staggered formation, with a minimum of one-second riding space between you when in single file and two-seconds between you and the rider directly in front of you when in formation. The group should have several riders designated to pass hand signals along from the Leader.
Ride in single file through curves.
When your group approaches a curve, the Leader should give a hand signal to ride signal file. After the curve, riders should return to staggered formation.
Wait for Safety Rider and Leader before changing lanes or passing.
When changing lanes, the Safety Rider should pull out in the other lane to allow the group to come over safely. The Leader will get the group passed the road hazard before giving the hand signal for the group to move back over. Riders should wait until the Safety Rider and Leader give the signal before changing lanes or passing.
Communicate through hand signals.
When increasing or decreasing speed, the Leader will advise the group through hand signals. It is important for each rider to pass signals down the group.
About the Tennessee Department of Safety
The Tennessee Department of Safety's (www.TN.Gov/safety) mission is to ensure the safety and general welfare of the public.  The department encompasses the Tennessee Highway Patrol, Office of Homeland Security and Driver License Services. General areas of responsibility include law enforcement, safety education, motorist services and terrorism prevention.
Sections
News
Topics
Bill Gibbons, CB Radio, Fatalities, Governor's Highway Safety Office, Helmet, Jeff Roth and Brian Brown Bicycle Protection Act, Kendell Poole, Motocycle Safety Awreness Month, Motorcycle, Motorcycle Fatalities, Motorcycle Rider Education Program, MREP, Nashville TN, Tennessee, Tennessee Department of Safety and Homeland Security, Tennessee Highway Patrol, THP, Tracy Trott