Topic: Montgomery County jail

Clarksville, TN – On Thursday, March 22nd, 2018 around 7:37pm, Clarksville Police Officers were dispatched to a shots fired call at the 1300 block of Francesca Drive.
When officers arrived they were told by a man that he went to do a welfare check on his neighbor due to some erratic behavior. He said the neighbor, Joseph Dunn, came to the door and told him to leave, displayed a firearm, and then discharged the firearm.
«Read the rest of this article»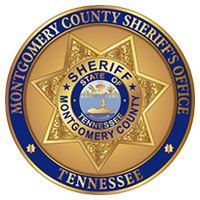 Clarksville, TN – Montgomery County Sheriff's Office reports that Auctaveon Steele, 20, and Kenneth Hill, 20, have been taken into custody for their involvement in a shooting that occurred in the Farmington Subdivision on the evening of Monday, March 5th, 2018.
Hill has been charged with attempted criminal homicide. His bond is $500,000.
Steele has been charged with criminal responsibility/facilitation of a felony. His bond is $250,000.
«Read the rest of this article»

Clarksville, TN – After the media distributed a video of two suspects who stole a wallet with a large amount of cash inside of it on February 28th, 2018, a tip lead Clarksville Police Detective Coleman to identifying Tawny Brayman and Ryan Wirfel as the individuals who took the wallet.
His investigation resulted in Tawny Brayman and Ryan Winrfel being charged and booked into Montgomery County Jail on March 5th, 2018 for Theft. Their bond is set at $10,000.
CPD appreciates the media and public's for their assistance in getting the suspects identified.

Clarksville, TN – On Tuesday, February 26th, around 2:30pm, Patrick Titus Booker was taken in custody after Clarksville Police responded to a fight in progress call, involving Booker, at a Millstone Circle residence.
When officers arrived, they found Booker being detained by local residents after recognizing him from information disseminated through news and social media outlets.
«Read the rest of this article»

Clarksville, TN – Clarksville Police report that tips from the public led to the arrest of a man who burglarized an office at 350 Pageant Lane
On February 20th, 2018, around 2:00am, an image of a man entering/leaving an office at 350 Pageant Lane carrying a box was caught on video surveillance cameras.
It was later reported, approximately $800.00 worth of power tools were taken from the office.
«Read the rest of this article»

Clarksville, TN – On Friday, February 16th, 2028 around midnight, Clarksville Police report that Lt Hendrickson spotted a man inside of a fenced lot of a towing company located at the 2500 block of Fort Campbell Boulevard.
When officers entered the business lot, they found a man identified as Derrick Harris hiding underneath a vehicle.
«Read the rest of this article»

Clarksville, TN – Clarksville Police have been looking for the suspect that robbed Harris Pharmacy, 1157 Fort Campbell Boulevard, on Monday, February 12th, 2018. He left in a maroon or reddish, 90s GMC pickup with an out of state tag.
The robbery suspect is now in custody. The pickup was spotted by a CPD Officer at a River Road residence. Surveillance was set up on the residence and when the suspect arrived, he was taken into custody without incident.
«Read the rest of this article»

Clarksville, TN – Clarksville Police uncovered a different type of methodology being used to commit crime.
While investigating three cases of cashing checks fraudulently, Clarksville Police uncovered a scheme using individuals recruited out of a Nashville shelter to cash altered checks from bona-fide Clarksville businesses.
In these cases, two individuals were approached by unknown men at a shelter in Nashville, offered a percentage of the money received from going to a bank and cashing checks they were provided.
«Read the rest of this article»

Clarksville, TN – The suspect from the Bank of America robbery at 1108 Madison Street which occurred Thursday, February 8th, 2018 is in custody.
After the suspect's photo was released by the media, tips came in, and the robber was quickly identified as Mike Rollins. Police worked throughout the night, located the vehicle Rollins had been in and, ultimately, tracked him down to room 222 at the Motel 6 located at 3080 Wilma Rudolph Boulevard.
«Read the rest of this article»

Clarksville, TN – On January 3rd, 2018, around 4:55pm, Clarksville Police Officers attempted a traffic stop in the area of Circle Drive when the tag on a maroon Blazer did not come back registered to the vehicle. The vehicle fled from the officers when the traffic stop was initiated.
It was later found behind a house on Woody Hills Drive. Officer Hudgin approached the vehicle, he heard voices, and started to yell verbal commands, at which time, Jason Evitts, appeared from the corner of the house with his hands up. When Evitts was told to get on the ground, he complied and was handcuffed by Officer McLaughlin.
«Read the rest of this article»