The Montgomery County Democratic Party, in partnership with Clarksville For Obama, will host a Democratic Convention Watch Party on August 28, 2008 at the Montgomery County Democratic Party headquarters building, 534 Madison Street (on the corner of University and Madison street) starting at 7:00 p.m.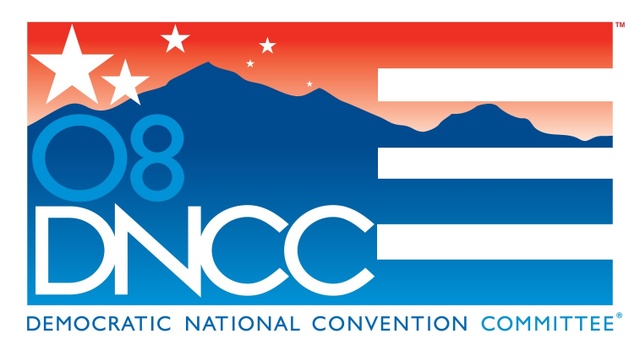 Clarksville-Montgomery County will join the millions of people watching across the country and around the world as Democratic Party Presidential nominee Barack Obama officially accepts the nomination. Along with the hundreds of Montgomery County supporters scheduled to attend this watch party, another 75,000 supporters will be packed into the INVESCO Field at Mile High, the 76,125-seat stadium that is home to the Denver Broncos football team, for a huge, free, open-air event where Barack Obama will deliver his acceptance speech to the American people.
Obama's speech on August 28 will be on the 45th anniversary of Martin Luther King's historic "I Have a Dream" address in Washington.
Obama is known for drawing huge crowds to many of his speeches. In May, a record 75,000 jammed into a riverside park in Portland, Ore., to hear him speak shortly before that state's primary. Delegates from the Clarksville-Montgomery County Democratic Party will be on hand at the convention to view the history making event.
As if this unprecedented move was not enough, the Obama campaign team will seize the momentum from the convention to bring millions of new voices into the political process by conducting the Biggest phone banking rally ever! That means the conventioneers won't be there just to whoop and holler on television. They'll form the world's largest phone bank to boost voter registration.
All 75,000 stadium attendees will be given a list identifying 55 million unregistered voters across the country and with the use of cell phones will start calling them and registering them to vote. This state of the art Voter Building Micro Targeting technology being used are some of the same techniques credit card companies use to track people's spending.
The public is invited to celebrate as Barack Obama accepts the nomination as the Democratic candidate for the position of President of the United States of America. Join fellow supporters of this historic campaign as they gather to watch the Democratic National Convention on T.V. while enjoying food and political discussion.
For additional information please call (931) 378-1999
RSVP at http://my.barackobama.com/page/event/detail/conventionwatchparty/gpgsgm