APSU Sports: Women's Volleyball

Tuscaloosa, AL – Eighteen days of preseason training will be put to the test when Austin Peay State University's volleyball team opens its 2011 campaign at the Hampton Inn Bama Bash, Friday and Saturday.
The Lady Govs will meet host Alabama in a 7:00pm, Friday, before facing Alabama State (10:00am) and Texas State (3:00pm), Saturday. It will be an opportunity for Austin Peay to face another team after having to face one another for two-plus weeks. First-year head coach Bill Egbert is looking forward to seeing how the Lady Govs will fare with another team facing them across the net.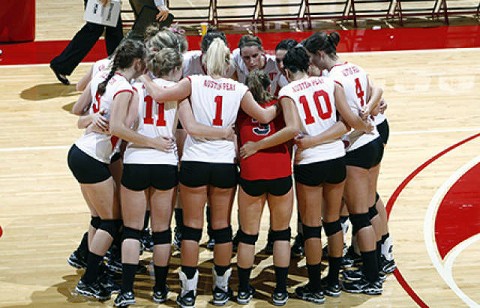 "I expect us to come out with a lot of intensity," said Egbert. "It's obviously going to be a different group with three players from last year's team. I believe the values and personality from last year's team are intact. I believe it's going to be fun to see how they perform against another team."
Austin Peay returns eight players from last season's team that reached the NCAA Volleyball Championship for the first time in program history.
Leading that group of returnees is junior outside hitter Nikki Doyle, who was a preseason All-OVC selection and the Ohio Valley Conference's top returning hitter after posting 435 kills – and a league-best 3.45 kills per set – last season.
Doyle will be joined by a trio of seniors – libero Paige Economos and outside hitters Kayla Grantham and Ilyanna Hernandez. Economos led the OVC in service aces last season, posting 51 during the campaign (0.40 service aces per set). She also ranks among the league's top five returnees in digs (603), becoming the third APSU player to pass the 600-dig plateau.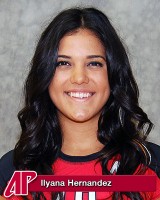 Hernandez enters the season as the OVC's third-best returning hitter, averaging 3.14 kills per set last season, and will continue to be an important part of the Lady Govs offense. Grantham  has proven to be a steady back-row contributor in her first two seasons, but will be called upon to provide more front row support.
"The nice thing about this team is we have a lot of offensive weapons," Egbert said. "If Nikki is struggling I feel confident any other player will be able to take up the load. All of them have been working hard offensively, I wouldn't say that we only have one other go-to person, I would go to anyone on the team and believe they would score points."
Setter Cami Fields will lead a group of four freshmen who join the team this season. Fields will step in to handle the team's setting duties and will do so without a backup. Freshmen middle blockers Liz Landon and Hillary Plybon also will be asked to chip in after the Lady Govs lost their two starting middle blockers (Jessica Mollmann and Taylor Skinner) to graduation.
"The freshmen have been amazing (during the preseason) I believe they are going to be able to come and contribute if need be," said Egbert. "I don't know how much time they will get on the court this weekend but I am confident they will respond when they are called upon."
Alabama returns seven members from its 2010 squad that posted an 11-19 record and finished fifth in the Southeastern Conference's West Division. However, the Crimson Tide will be under new leadership with Ed Allen selected to lead the squad during the offseason. Much like Austin Peay, Alabama lost its top setter and two leading middle blockers.
However, the Crimson Tide returns its leading hitter and libero. Junior outside hitter Kayla Fitterer led Alabama with 403 kills (3.73 kills per set) while junior libero Kelsey Anderson posted a team-best 425 digs (4.09 digs per set).
Alabama State also is under new leadership for the 2011 campaign with former U.S. National Team Member Penny Lucas-White taking over the reins. The Hornets return seven members from last season's team that finished with a 12-21 overall mark and finished fourth in the Southwestern Athletic Conference's East Division.
Junior defensive specialist Roselande Corneille was named the 2010 SWAC Defensive Player of the Year after finishing the campaign ranked 58th nationally in digs (4.89 digs per set).
Texas State will be attempting to mesh a group of nine newcomers with a core of eight returning players from last season's team that finished 19-12 overall and second in the Southland Conference regular-season race.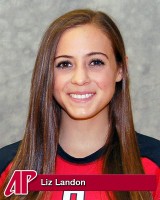 The Bobcats had two players – senior middle blocker Amber Calhoun and sophomore right-side hitter Amari Deardorff – named to the Southland Conference's preseason squad.
Calhoun was fourth among conference players in blocks (1.16 blocks per set) while posting a career-best 188 kills.
Deardorff was one of just two underclassmen to make the squad after finishing second among the league's hitters with a .342 attack percentage.