Titans Online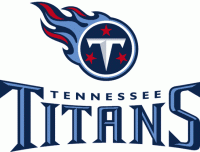 Nashville, TN – Daniel Graham pushed the defender, sold the play fake and eased into the end zone.
Waiting on the spiraling football thrown to him by Matt Hasselbeck was the hardest part.
Seconds later, Graham grabbed the pass for the game-winning touchdown against his former team.
Graham's first catch as a Titan put Tennessee up with a little more than four minutes left, and the defense held on for a 17-14 win against Denver Sunday at LP Field.
"It feels real good," said Graham, a 10-year NFL veteran who signed with Tennessee in the offseason. "Last year was the first year I didn't have a touchdown. To come back and have the game-winning touchdown against my former team feels good. It seemed like the ball was in the air forever."
Graham quickly got rid of the ball, turning and heaving it several rows into the crowd in celebration.
"After I made the catch, I just reacted and threw the ball in the stands, and I hope it made some fan as happy as I was at that moment," Graham said.
Hasselbeck said, although the Titans (2-1) have practiced the play numerous times, he's never thrown it to Graham. He has always passed it elsewhere or run the ball into the end zone.
"When you go goal-line in practice, guys aren't selling out and diving, but in the game, they kind of are," Hasselbeck said. "It was wide open. It was a great call and I almost started celebrating before I threw the ball."
Hasselbeck, a 13-year veteran who joined Tennessee in the offseason, recorded his first fourth quarter comeback as a Titan. He finished 27-for-36 passing for 311 yards and two touchdowns for a season-best passer rating of 119.1.
Graham, who has split snaps with Jared Cook and Craig Stevens at tight end, was one of several Titans who compensated after wide receiver Kenny Britt left the game with a knee injury in the second quarter.
The four-yard touchdown capped a 95-yard drive that included a conversion on third down-and-2 with a pass from Hasselbeck to reserve running back Javon Ringer and a deep pass on which Hasselbeck hit Stevens in stride for a gain of 58 yards. Stevens rumbled to the Denver 25-yard-line, wrapping both arms around the football as Broncos safety Brian Dawkins tracked him down.
Stevens, whose previous career-long reception was 28 yards, said he and Hasselbeck connected on similar plays last week at practice.
Titans coach Mike Munchak, who improved to 2-0 at home in his first season as head coach, said the slow-developing play required extended pass protection.
"It started with the protection giving Matt enough time to wait on it, (Stevens) making a great catch and then making a run after the catch," Munchak said.
Munchak said he was pleased with the way Titans receivers filled in for Britt, who will undergo tests and exams on his knee. Britt had three receptions for 18 yards before hurting himself while making a move after a short completion. Britt twisted his knee and fumbled the football, giving it back to the Broncos (1-2) at their own 17-yard-line.
Eleven different players caught passes from Hasselbeck. Nate Washington caught eight passes for 92 yards and Tennessee's first touchdown, and Chris Johnson caught four passes for 54 yards, including a 34-yarder down the sideline to set up Tennessee's first touchdown.
Broncos defensive end Jason Hunter credited Hasselbeck's execution in the clutch.
"He's a competitor and he goes out there and plays hard, loves the game of football and just continues to make plays," Hunter said. "He made a big play in a critical situation and they just capitalized on it and scored a touchdown."
Denver received the ball at its own 20 with 4:24 remaining and began moving down the field.
Titans defensive lineman Jason Jones, however, fought through a double team, waived his left arm up at the right moment and deflected a pass by Kyle Orton into the air. Tennessee linebacker Will Witherspoon caught the deflection and returned it seven yards with 1:39 left. The Titans were able to run out the clock.
"It was getting to a point where they were getting close to field-goal range," Jones said. We needed a big play. I rushed and I beat (the) guard inside. Kyle Orton stepped up and I just put my hand up, got my left hand on it. I didn't even know (it was intercepted) until I heard the roar. I turned around and 'Spoon had the ball in his hand and the game was over."
Momentum Swings On Fourth-And-Inches Play
Denver attempted to put the game away after recovering a sack fumble of Hasselbeck at the Tennessee 13 late in the third quarter, but a goal-line stand by the Titans denied the Broncos a chance to add seven to their 14-10 lead early in the fourth quarter.
The Broncos were awarded first-and-goal from 2 yards out after consecutive penalties by the Titans but failed to score. Orton threw an incompletion on first down, and Willis McGahee gained nudged the ball closer to the goal line on consecutive carries. Denver called timeout and opted to go for it on fourth and less than a yard.
"We were going to kick the field goal and we reconsidered because where it was," Denver coach John Fox said. "Sometimes it's hard to tell where the ball is spotted. From what we got upstairs it was 6 inches, and we felt like we could get it in."
The Broncos went back to McGahee, the Titans surged into the backfield, and Tennessee defensive end Derrick Morgan stopped McGahee.
"They had a chance to think about it and thought they could get in. That would have been a great momentum shift for their offense but we took care of it," Morgan said. "Everybody did their job on that play. Interior guys got excellent push, established the new line of scrimmage, and I was able to get a piece of him but it was a great play by our whole unit."
Morgan, whose rookie season ended with an ACL tear last season against Denver, said the Titans wanted to avenge last year's 26-20 loss to the Broncos.
Witherspoon said the defense saw Denver preparing to go for it and thought, "Alright, they want to bring it again. We've stopped them three times, let's make it four. They're challenging us, we're going to challenge them back."
"Everybody in here made something happen today," Witherspoon added.
Punter Saves Snap, Gains First Down
When a punter takes the field, it's because something didn't go the way the offense wanted. When something goes wrong during a punt, the ability to improvise is a premium.
Titans punter Brett Kern's quick thinking and fleet enough feet turned a bad snap into a first down and helped set up a field goal by Rob Bironas in the second quarter.
Kern reacted to a bad snap by shifting to his right and picking up the ball on a bounce. He made a Broncos defender miss, and ran for a gain of 21 yards for a Titans' first down at the Denver 35-yard-line.
"He made a great play on the low snap and a great decision when he had to," Munchak said.
Kern's scamper was the longest run of the first half by either team and came against the team that originally signed him in 2008 and released him in October 2009. The play prevented the Broncos from gaining possession of the ball in Titans territory and extended the drive for Tennessee, which gained another seven yards before the 46-yard field goal by Bironas that gave the Titans a 10-7 lead at halftime.
Hasselbeck Spreads Ball Early
Hasselbeck's first five completions went to different players. The 13-year NFL veteran started with completions to Kenny Britt for eight yards, Jared Cook for six, Johnson for eight, Lavelle Hawkins for 11 and Nate Washington for six. Hasselbeck continued to spread the ball around but developed a rhythm with Washington.
"He's the quarterback we expected him to be when he came in here," Washington said. "Matt's had a successful career, and we wanted a guy to come in and help us do some good things. He's the guy that plugged into the fit perfectly. He's doing an excellent job communicating, making sure we're all on the same page, and he's continuing to make us better.
Washington adjusted to high throws, designed low throws and one pass that was underthrown when Hasselbeck was under duress.
"Anything in our vicinity is supposed to be ours," Washington said. "That's what we believe, and we hold our expectations high."
Short Field, Penalties Assist TD
Denver capitalized on a short field and two costly penalties during its first scoring drive. The Broncos started their second possession at the 50-yard-line after a 30-yard punt return by Quan Cosby. An offsides call against Shaun Smith gave the Broncos five yards and a replay of second down. Two plays later Jason Jones was flagged for roughing the passer, giving Denver an additional 15 yards. Orton completed two passes on third down, including a touchdown pass to Matthew Willis.
"I think the good part and bad part about it, you want guys to be playing hard," Munchak said. "You want guys to have an edge to them but they have to be able to control themselves. We can't have 15-yard penalties."
McCourty Picks Off Pass Again
Titans cornerback Jason McCourty picked off his second pass in as many weeks. McCourty intercepted Orton in the second quarter and returned it 22 yards. The third-year pro returned an interception of Baltimore QB Joe Flacco 30 yards last week.