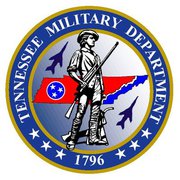 Nashville, TN – Maj. Gen. Max Haston, Tennessee's Adjutant General, has announced a Middle Tennessee Job Fair to be held in Smyrna Thursday, December 15th, for National Guard members, Reservists, spouses, and all veterans.
The Job Fair will be at the National Guard's Regional Training Institute, Building 500, from 1:00pm to 4:00pm.
"The military is like a big family," said Maj. Gen. Haston. "We're all taught to look out for our buddies, and hosting Job Fairs for our military families is one way of doing just that.  Some service members have returned from Iraq or Afghanistan to find the place where they used to work is no longer in business, and now they're out there looking. We're trying to help them every way we can."
"This is an opportunity not only for our Guard and Reserve members and spouses, but all veterans," pointed out Marvin Wells, state Executive Director for the Employer Support of the Guard and Reserve (ESGR). "We will have 45 companies who have job openings and are eager to speak to individuals with a military background".
Employers already scheduled to be at the Job Fair are:  Home Depot, Verizon Wireless, R.E. West Transportation, U.S. Secret Service, CSX Transportation, Demos's Restaurants, Staffmark, Aegis Corp., Yates Services, Kirby Building Materials, HCA/Tri-Star, Dollar General, Metro Police Dept., Tenn. Highway Patrol, Charles Bass Correctional Facility, National College, IO Studios, Dept. of Labor Career Center, and Employer Partnership of the Armed Forces, Career Coach, Taco Bell, L&W Engineering, HoldRite, Palm Beach Enclosures, TVA, Athem Career College, Charter Communications, VSE Corp. and more.
Employers wishing to attend may contact Joe Thomas at 615.313.0752, email .