Written by Staff Sgt. Rick Branch
160th Special Operations Aviation Regiment Public Affairs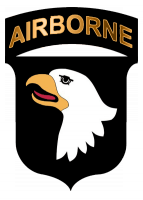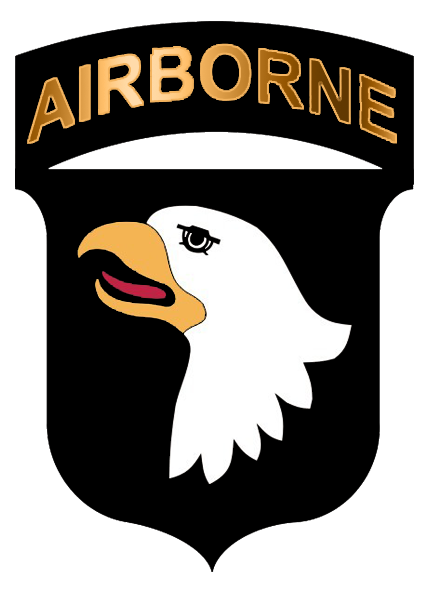 Fort Campbell, KY – A communications specialist and an aviation operations specialist took home the titles of NCO and Soldier of the Year in a four-day long competition that tested the mind and mettle of Soldiers from the 160th Special Operation Aviation Regiment (Airborne), April 2nd-5th.
The two winners were announced during an awards presentation in front of their peers and superiors, April 4th at Fort Campbell.  Eleven troops participated, five Soldiers and six NCOs for the chance to be declared top Soldier, NCO of the Regiment.
"It was rough, I constantly felt like I was being hit by a bus," said Sgt. Trampus Hire, with Headquarters and Headquarters Company, 160th Special Operations Aviation Regiment (Airborne) and participant in the competition. "This definitely was an above-average Army competition."
The grueling competition consisted of an Army Physical Fitness Test, a double elimination combative tournament, written essay and exam, 10-mile road march, weapons live-fire qualification, water survival event, military board, and a day-and-night land navigation course.
Spc. Angel S. Colon, a communications specialist from HHC, 4th Battalion, 160th SOAR, and winner of the Soldier of the Year for the regiment said he started preparing weeks before even coming to Campbell for the higher-level competition.
"You really want to start off training for the physical portions because that's what gets most people," he said. "Make sure your rucksack's weight is evenly distributed and begin doing road marches far in advance of any competition."
In addition to physically preparing for the competition, Colon studied for the eventual Army board where Soldiers are quizzed by their superiors on a variety of military-related knowledge.
"Hitting the books and studying on Army knowledge is probably the least difficult part of any competition," he said. "I knew coming into this that I was good on my knowledge, so it was more of a refresher for me."
Sgt. George A. Sanchez, an aviation operations specialist from Company C, 4th Bn., 160th SOAR, took home the title of NCO of the Year in Regiment and reflected that the competition motivates him to drive forward and prepare for the next part of the competition – winning the U.S. Army Special Operations Command competition.
"This competition was not easy," he said. "Winning regiment NCO of the Year definitely reassured my confidence physically and mentally that all the hard work paid off. Now, I'm ready to keep moving forward and pretty excited to know that I represented my battalion well and look forward to representing my Regiment in the next higher competition."
Command Sgt. Maj. Gregory Chambers, Regimental command sergeant major, and president of the board during the four-day event, called this year's competition a step-up from past regimental competitions.
"We made this year more physical in nature," Chambers said. "This competition was setup to ensure the Soldiers who go to the USASOC competition are well prepared."
He went on to state that all of the participants made the job of identifying the overall winner not an easy task.
"This contest did not just identify the strong Soldier, but the more, well-rounded individual, and we had many … this was a tight race," Chambers said. "Everyone of you did an outstanding job, and at the end of the day you all should feel good about what you accomplished in this competition."
"Be proud of what you went through here. It's not every day someone wants to complete against their peers but you all are different, you have that competitive edge and that says a lot about your character," he added,.
Both Sanchez and Colon move forward to the USASOC NCO and Soldier of the Year competition to be held at a later date in Fort Bragg, NC. Winners of the USASOC competition move forward to the U.S. Army competition in Washington D.C.