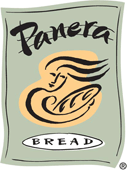 Clarksville, TN – St. Louis based bakery-café chain, Panera Bread, is moving forward with opening its first Clarksville-Montgomery County, TN location at 110 Morris Road, near Governors Square Mall.
Jay Patel, Chairman of the Clarksville-Montgomery County Economic Development Council (EDC) stated, "This project announcement is a great example of the valuable contacts that can be made when the team at the EDC attends retail recruitment conferences such as the International Council of Shopping Centers (ICSC) shows that happen in both Atlanta, GA and Las Vegas, NV each year."
Terre Haute, Inc. based company, Thompson Thrift Development, Inc. will be in charge of facilitating the project. The new 4,085 square-feet Panera Bread facility will take up .85 acres of the 3.1 acre land parcel located near the mall. The remaining 2-plus acres, phase two of the project, will be the site for another 8,000 square-feet of dining and retail space that will potentially house up to seven more store fronts, including some other nationally known chains.
Chris Hake, Director of Retail Development with Thompson Thrift, stated that site work is scheduled to begin June 13th with construction on the Panera Bread building beginning mid-July. The restaurant is slated to open in late November.
Hake also said that the Clarksville-Montgomery County market is one that Panera has wanted to be in for a while and that restaurants have historically performed well in the community.
Location served as a large sticking point when selecting where in Clarksville-Montgomery County Thompson Thrift would locate their new project, with the Wilma Rudolph Boulevard corridor between Target and Exit 4 as the desired location. After 10 months of discussion and planning the final decision to purchase the land and locate off Morris Road was made in the spring of 2012.
Thompson Thrift also hopes to break ground on the phase two portion of the development, which will include the 8,000 square-feet of additional store fronts, by the end of 2012.
"This announcement is exciting news for our growing community," said James Chavez, President & CEO of the Clarksville-Montgomery County EDC. "The addition of Panera means a popular and reasonably priced dining establishment will be brought into Clarksville-Montgomery County to help bolster our quality of life."
"We continually work to attract upscale dining and retail establishments to our community and we are so pleased to welcome Panera Bread to Montgomery County! Panera Bread has a reputation for high quality and service, and they will be a great addition to our growing dining sector,"said Montgomery County Mayor Carolyn Bowers.
When asked about the addition of Panera Bread to Clarksville Mayor Kim McMillan said, ""I am very excited to join in this announcement. The increase we're experiencing in dining and retail development is another sign that Clarksville's growth is continuing and that investors understand that we have something special to offer. I'm excited for new jobs, new development and another choice for our citizens."
About Panera Bread Company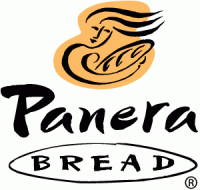 Founded in 1981, Panera Bread is expanding quickly across North America, operating 1,541 company-owned and franchise-operated bakery-cafes in 40 states and in Ontario, Canada under the Panera Bread®, Saint Louis Bread Co.® and Paradise Bakery & Café® names.
Additional information is available at www.panerabread.com.
About Thompson Thrift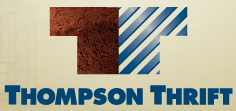 Thompson Thrift is a respected and nationally recognized, full-service development and construction company dedicated to serving individuals and businesses throughout Indiana, the Midwest and the United States. A reputation for service, quality and trust has accompanied this success. Thomspn Thrift has offices in Terre Haute, Carmel and Indianpolis, In.
More information can be found at www.thompsonthrift.com.
About the Clarksville-Montgomery County EDC

The Clarksville-Montgomery County Economic Development Council is a private, non-profit economic development umbrella organization that provides staffing and management, and a unified direction for the Clarksville Area Chamber of Commerce, Clarksville-Montgomery County Industrial Development Board and the Clarksville-Montgomery County Convention & Visitors Bureau.
The Clarksville-Montgomery County EDC's mission is to develop, coordinate, and implement a comprehensive marketing plan relating to economic development in Montgomery County and to further advance the general welfare and economic prosperity of Clarksville-Montgomery County and the surrounding trade area.