Clarksville, TN – The weekly Clarksville Parks and Recreation Department Recreation Report provides Clarksvillians with a glimpse at the activities and events that are available from the Parks and Recreation Department for them to enjoy together as a family.
This weeks highlights include:
Kip Moore to Headline Riverfest 2012
March to the Past
Annual Independence Day Celebration
The Mayor's Summer Night Lights
*NEW* Youth Kickball
Fall Adult Softball Meeting Scheduled
Movies in the Park
Adaptive Swim Lessons
Kip Moore to Headline Riverfest 2012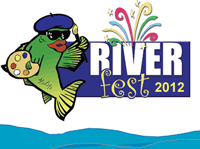 The City of Clarksville Riverfest is excited to announce that the singer-songwriter Kip Moore will be the featured headliner at the 2012 Festival. Kip Moore will take the stage at 9:00pm as the main event on Saturday, September 8th, 2012. The concert is free and open to the public.
For more info, visit www.clarksvilleriverfest.com.
March to the Past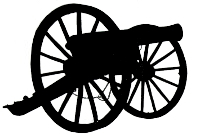 The Friends of Fort Defiance will present their 8th annual March to the Past on Saturday, June 23rd from 10:00am to 5:00pm. The event will be held at the Fort Defiance Civil War Park and Interpretive Center, located at 120 Duncan Street.
This free event will include military and civilian reenactors, displays of soldier's rations, quilting, cannon firings and more!
Annual Independence Day Celebration
The City of Clarksville, Aetna Insurance and U.S. Bank invite you to celebrate our nation's Independence Day on July 3rd at McGregor Park. This year's FREE festivities are set to kick off at 6:00pm with the music of local favorites Tina Brown and Mike Bryant, followed by Clarksville's largest fireworks display.
With the food, music and fun, everyone is sure to have a great time.
The Mayor's Summer Night Lights
Beat the summertime blues this year! The City of Clarksville Parks & Recreation Department along with Manna Café, L.E.A.P. Organization, Workforce Essentials, Miller-Motte Technical College, BFS Insurance and Coca-Cola® are offering extended hours and lots of great activities at two Parks & Recreation facilities as a part of the Mayor's Summer Night Lights program. Summer Night Lights is free and open to youth and families of all ages.
Summer Night Lights features two locations of summer fun, the Kleeman Community Center and the Burt-Cobb Community Center coupled with Dixon Park. Summer Night Lights continues this week at the Kleeman Community Center, located at 166 Cunningham Lane.
Festivities at this site occur every Thursday from 6:00pm to 9:30pm and include a basketball league, fitness classes, organized games and more! The Burt-Cobb/Dixon Park site, located at 1101 Franklin Street and 117 South 10th Street, offers an outdoor basketball league, organized games and more, each Friday evening from 6:00pm to 10:30pm.
Summer Night Lights will run through Friday, August 3rd.
*NEW* Youth Kickball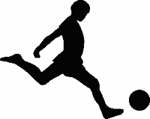 Registration is underway! Youth ages 7-14, can participate in our first-ever co-ed youth kickball league. League runs from August 16th thru October 11th. All games are played on Thursday evenings at Heritage Park Baseball fields. Cost is $30.00 per child.
For more information or to register today, visit recpro.cityofclarksville.com.
Fall Adult Softball Meeting Scheduled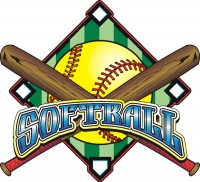 Adult Softball league registration begins July 9th with an organizational meeting being held for coaches July 7th at 3:00pm at Burt-Cobb Community Center, located at 1011 Franklin Street. All adults interested in playing and/or coaching are encouraged to attend.
The league runs from August 19th thru November 9th.
Movies in the Park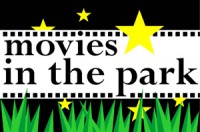 Join us at dusk on Saturday, July 7th at Heritage Park soccer fields for the viewing of "A League of Their Own" rated PG. Come early to save your spot and check out "move before the movies" before the movie featuring different stretching exercises.
Admission to the movie is free. Follow us on Facebook to find out exactly what time the movie will begin!
Adaptive Swim Lessons


Registration is now underway for the Adaptive Swim Lessons; open to ages 5-18 with special needs. Register online at recpro.cityofclarksville.com or visit our Main Office. The next session begins July 9th.
Classes meet Mondays and Thursdays, 9:00am at New Providence Pool and 6:00pm at Beachaven Pool. Cost is $15.00 per session, with the purchase of a pool pass, or $35.00 without.