Part 2 of a 5 Part Series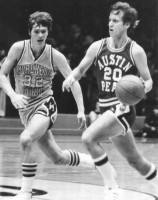 Clarksville, TN – Mickey Fisher came out of Clarksville High School as one of the best basketball players Clarksville had ever seen.  We had come to expect that he would play college ball somewhere, and with the history his family had with Austin Peay State University, the assumption was that he would play in Clarksville. According to his mother, Myra, he had been offered a scholarship to Jacksonville, but chose to stay in Clarksville and play for the Governors.
It was a delicate situation with his father, George Fisher, still coaching at APSU, and his mother working there as well. Myra Fisher told me, "We hoped it was alright, and that people didn't see it as a problem, but Mickey knew that he wasn't going to get any favors, and would have to work hard and earn his spot on the team."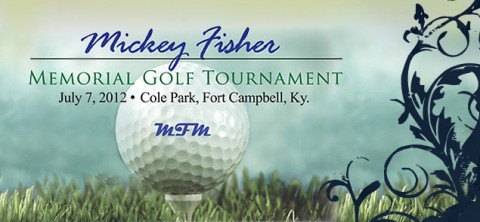 Enter Lake Kelly.
Lake Kelly had been hired by George Fisher as an assistant coach, and when coach Fisher retired, Lake Kelly became the head basketball coach at Austin Peay. It was during the Lake Kelly years that the university, and the entire city of Clarksville, was introduced to a different style of basketball, and different kind of basketball player.
Enter James "Fly" Williams.
Clarksville had never seen anything like James "Fly" Williams.  A cocky black kid from the streets of New York City, who could absolutely play basketball.  People who hadn't been to an Austin Peay basketball game in years, all of a sudden were die-hard Governor fans.  It was the toughest ticket go get.  As a student, at the time, my fraternity made me and other "pledges" get to the "Red Barn" hours before tip-off, and safe seats.
Mickey Fisher hadn't seen anything like it either.
To call it "culture shock" would be an understatement.
Mickey Fisher was "Fly" William's roommate for a year, and he was definitely not accustomed to that sort of attitude and behavior. Mickey's sister, Stephanie,explains:
"My husband and I were graduate assistants at the time, and it was definitely an exciting time for the school and the community, but I would call it a learning experience for Mickey.  He saw things he hadn't been exposed to in his life, both on and off the court.  A lot of good things happened to Mickey as a result of that experience, but it definitely was a learning experience for him."
Myra Fisher said, "I know Mickey struggled with not being the best athlete on the team, and adjusting to the new players he was playing with, but he was really struggling with everything that he was seeing."
His lifelong best friend, Dave Aaron, Jr., said, "I think Mickey's personality and sportsmanship was really the glue that helped that team stay together.  Mickey knew he could get "Fly" the ball, and he would "drain" it.  I still think Mickey Fisher was the best shooter on the team.  If he had a chance to set his shot, he could make it all day.  I remember Austin Peay played Murray State during the OVC tournament, and Mickey made his first six shots in a row, and Lake Kelly pulled him out.  I'd had a couple of beers in me, and we gave Coach Kelly hell.  I'll never understand why he did that."
Playing basketball at Austin Peay put a lot of pressure on Mickey Fisher.  His father had played and coached there.  His brother-in-law was the legendary Harold "Red" Roberts.  His mother worked there.  The city of Clarksville had watched him grow up at Clarksville High School, playing for Ben Fendley.  He had played with some of the greatest athletes Clarksville has ever produced.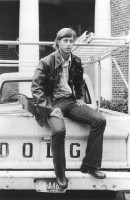 The opportunity for failure hung over him like a dark black cloud.
Mickey Fisher "sucked it up" and did what he was told.  He was a team player.  He did what his coach told him to do. He waited for his opportunity to play.  He never complained, and did what was best for the team.
Mickey Fisher was a part of APSU history that will never be forgotten.
Plus, he met the love of his life, and she had been "cheering" him on for years.
Tomorrow, how Mickey Fisher and Mary Hopson met, and how they knew that they were destined to be together.
The Mickey Fisher Memorial Golf Tournament is Saturday, July 7th, at Cole Park Golf Course at Fort Campbell, KY.
For more on this story see: