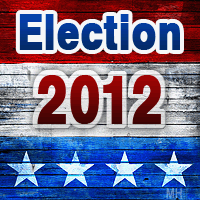 Clarksville, TN – Dr. Mark Green, the conservative Republican candidate for State Senate in District 22, spoke to a packed house at the Veterans of Foreign Wars District 6 meeting Sunday afternoon.
Green spoke about his time in the military and about some of his experiences with 160th Special Operations Aviation Regiment the night Baghdad fell to Coalition Forces. He also talked about some of his family's experiences in Clarksville while he was deployed.
"When we moved here I quickly deployed to war. This community cared for my family like no other I have ever seen. A family at church adopted mine and took them to lunch after church. The teller at the bank and countless others would always ask my wife how she was doing and if she had heard from me," Green said.
"I feel like I owe this community and want to repay the debt by serving them in the State Senate. I will fight to bring jobs to this community and represent them in Nashville with the same commitment that took me to combat in Iraq and Afghanistan." stated Green.
Green has been a lifetime member of VFW Post 11160 near Fort Campbell since 2005 and a member of the Night Stalkers Association (160th SOAR) since 2002.
No stranger to service, Dr. Green was assigned to the 160th Special Operations Aviation Regiment as a special operations flight surgeon after completing his residency in emergency medicine in 2002 and served in both Iraq and Afghanistan. A West Point graduate in Economics, he left the military after 16 years of service and decided to stay in Clarksville.
Today, Dr. Green is the President and owner of AlignMD, an emergency department, hospitalist and urgent care management and staffing company based in Clarksville which operates in five states and has brought $4 million in jobs to the community. Dr. Green and his wife of 23 years, Camie, reside in Clarksville where they are raising two children, Mitchell and Alexa. For more information, visit www.markgreenfortennessee.com.