Clarksville, TN – On February 3rd, 2012, Vincent Deron Clark was involved in a head-on collision at the 1500 Block of Madison Street which occurred around 7:40am. The accident resulted in the first vehicle fatality of the year. 20 year old Tyler J. Head of Springfield, TN died at the scene. Clark was indicted for the fatality crash.
Clark's case was settled today. He pleaded guilty to Reckless Homicide and Reckless Aggravated Assault.
He was given a four year concurrent sentence with one year to serve.
The lead investigator was Clarksville Police Officer Melissa Spielhagen.
Vincent Deron Clark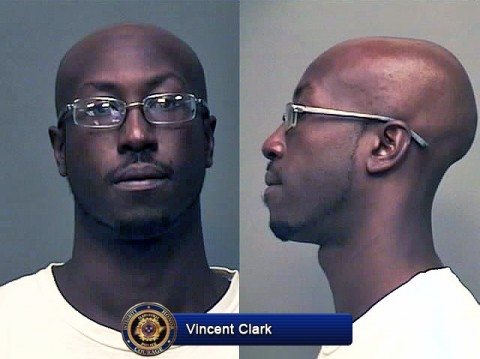 For more on the story, see:
Clarksville's First Vehicle Fatality of 2012 is a Head-On Collision
Clarksville Police Department releases Names in fatal accident
Clarksville Man indicted for February Vehicle Fatality
Sections
News
Topics
Clarksville Police Department, Clarksville TN, CPD, Fatal Crash, Madison Street, Melissa Spielhagen, Reckless Aggravated Assault, Reckless Homicide, Springfield TN, Tyler J. Head, Vehicle Accident, Vincent Deron Clark