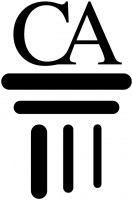 Clarksville, TN – Clarksville Academy, a Pre-K through 12th grade private college preparatory school is excited to announce Amilcar Castro as Head Varsity Boys Soccer Coach. Castro has years of experience on the field and CA is proud to have him join the coaching staff.
Peterson said of the announcement, "I couldn't be more pleased with the newest addition to our coaching staff. Castro was a standout among our applicants with his skills, passion and experience. His background and knowledge of soccer is tremendous. He is very well known in the soccer community of Clarksville and we know that he will make a huge impact on our soccer program right away. He has the knowledge, drive and leadership qualities that will help us establish an excellent school wide soccer program."
Castro started coaching with local soccer clubs in 2006. His experience spans a wide age range and covers both boys and girls ages 9-18. He was Director of Coaching at Clarksville Impact and coached the Clarksville Royals. He currently serves as Technical Director of Joga Bonito Foot-Skills Academy.
Castro has lived in Clarksville 12 years, after transferring here with the 101st Airborne Division at Fort Campbell. He is a veteran of the war in Iraq (Operation Iraqi Freedom) and did two peacekeeping tours, one in Kosovo and one in Korea. Amilcar has three daughters who will be joining Clarksville Academy.
He is ready to begin this new phase of his life, "I am truly excited and honored to be provided the opportunity to coach the Clarksville Academy Boy's Soccer Team. I would like to thank Mrs. Drew, Jake Peterson and especially Coach Logan Snyder for providing me a great foundation of young men to work with. As a CA soccer coach, my plan is to grow and develop the Soccer Program at Clarksville Academy. I will establish a culture of winning while molding players into respectful, driven young men who will contribute to the next generation in all facets of life."
For more information on Clarksville Academy and it's athletic programs visit, www.clarksvilleacademy.com.