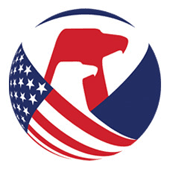 Washington, D.C. – The U.S. Consumer Product Safety Commission and Health Canada, in cooperation with the firm named below, today announced a voluntary recall of the following consumer product. Consumers should stop using recalled products immediately unless otherwise instructed. The small toy when swallowed expands in the body causing a blockage in the small intestine.
It is illegal to resell or attempt to resell a recalled consumer product.
Product Information
Name of Product: Water Balz, Growing Skulls, H2O Orbs "Despicable Me" and Fabulous Flowers toys
Units: About 94,700 in the United States and 600 in Canada
Importer: Dunecraft Inc., of Cleveland, Ohio
Hazard: When the marble-sized toy is ingested, it expands inside the body and causes a blockage in the small intestine, resulting in severe discomfort, vomiting, dehydration and could be life threatening. The toys do not show up on an x-ray and require surgery to be removed from the body.
Incidents/Injuries: The firm received one report of an 8-month-old girl from Humble, Texas who ingested a Water Balz and suffered an intestinal obstruction in August 2011. The Water Balz had to be surgically removed.
Description: This recall involves marble-sized toys that absorb water and grow up to 400 times their original size. They were sold as Water Balz (round-shape), Growing Skulls (skull-shape), H2O Orbs "Despicable Me" (round-shape) and Fabulous Flowers (flower-shape). They were sold in packages of six in green, yellow, red, blue and black colors. "Dunecraft," the name of the toy and the model number are printed on the toy's packaging.
| Name | Model Number | Amount Recalled |
| --- | --- | --- |
| Water Balz | BC-0338 | 81000 |
| Growing Skulls | BC-0320 | 11850 |
| H2O Orbs "Despicable Me" | DM-0447 | 1800 |
| Fabulous Flowers | BC-0440 | 36 |
Sold at: Water Balz and Growing Skulls were sold at Bed Bath & Beyond, Five Below, Hobby Lobby, Lakeshore Learning Materials, Microcenter, Urban Outfitters Direct, Wegmans and other stores nationwide, and online at amazon.com, incrediblescience.com, keyporthobbies.com, americantoystores.com and other websites from September 2010 through November 2012 for about $3.00 per package. The H2O Orbs "Despicable Me" were sold exclusively at Universal Studios stores during June 2012 for about $3.00 per package. Fabulous Flowers were sold exclusively at Milaeger's in Racine, Wis. from June 2012 through November 2012 for about $3.00 per package.
Manufactured in: China and United States
Remedy: Consumers should immediately take this recalled toy away from children and contact Dunecraft for a free replacement toy.
Consumer Contact: Dunecraft Inc.; at 800.306.4168, from 8:00am to 5:00pm ET Monday through Friday, or online at www.dunecraft.com and click on the recall tab for more information.
The U.S. Consumer Product Safety Commission (CPSC) is still interested in receiving incident or injury reports that are either directly related to this product recall or involve a different hazard with the same product. Please tell us about your experience with the product on SaferProducts.gov
About the U.S. Consumer Product Safety Commission
CPSC is charged with protecting the public from unreasonable risks of injury or death associated with the use of the thousands of consumer products under the agency's jurisdiction. Deaths, injuries, and property damage from consumer product incidents cost the nation more than $900 billion annually. CPSC is committed to protecting consumers and families from products that pose a fire, electrical, chemical, or mechanical hazard. CPSC's work to ensure the safety of consumer products – such as toys, cribs, power tools, cigarette lighters, and household chemicals – contributed to a decline in the rate of deaths and injuries associated with consumer products over the past 30 years.
Under federal law, it is illegal to attempt to sell or resell this or any other recalled product.
To report a dangerous product or a product-related injury, go online to: SaferProducts.gov, call CPSC's Hotline at 800.638.2772 or teletypewriter at 301.595.7054 for the hearing and speech impaired. Consumers can obtain this news release and product safety information at www.cpsc.gov. To join a free e-mail subscription list, please go to www.cpsc.gov/cpsclist.aspx.