Traffic Fatalities Decline Nearly 14% In First Six Months Of 2013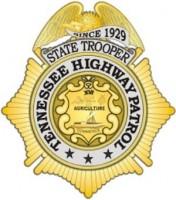 Nashville, TN – Tennessee Highway Patrol (THP) Colonel Tracy Trott today announced the preliminary number of traffic fatalities on state roadways have decreased by nearly 14 percent (13.8%) for the first six months of 2013, compared to the same time period in 2012.

The THP reported 436 people died in traffic crashes in Tennessee from January 1st through June 30th, 2013. That is 70 fewer than the 506 vehicular fatalities that occurred during the same dates in 2012. Please note these figures include vehicular fatalities reported by all law enforcement agencies across the state.

Colonel Trott also noted a 10.7 percent decline in alcohol-related crashes investigated by the THP. State Troopers worked 975 impaired driving accidents from January 1st through June 30th, 2013, a drop from the 1,092 crashes involving alcohol the previous year during the same time frame.

"DUI enforcement has become one of our agency's top priorities in the last few years. We have arrested 3,151 individuals on suspicion of impaired driving during the first six months of this year – a 9.8 percent increase from the 2,870 DUI arrests made the first half of 2012," Colonel Trott said. "Each time we remove a drunk driver from our roadways, we reduce the chance of a serious injury or fatal crash occurring," he added.

"The efforts of the Tennessee Highway Patrol is evident in the data produced on the roadways," Department of Safety and Homeland Security Bill Commissioner said. "We are encouraged by the reduction of crashes investigated, specifically injury and alcohol-related across the state. Our hope is to continue this trend and keep the motoring public safe in Tennessee."

THP has also placed a greater emphasis on seat belt enforcement in 2013. As of June 30th, 2013, State Troopers have issued 37,191 seat belt citations in Tennessee. That's 14,000 more seat belt citations or a 62.3 percent increase than those issued during the first six months of 2012. Colonel Trott believes the seat belt enforcement has resulted in a 31.2 percent decline in the number of unrestrained fatalities across the state.

A summary of THP's six month performance measures are listed below. Statistics for the recent Fourth of July holiday period will be released at a later date.
THP Statewide Six-Month Performance Measures
January 1st–June 30th, 2013
| | | |
| --- | --- | --- |
| Performance Measure | 2012 | 2013 |
| All Crashes Investigated | 12,381 | 12,013 |
| Injury Crashes Investigated | 4,841 | 4,370 |
| Alcohol Impaired Crashes | 1,092 | 975 |
| Traffic Fatalities | 506 | 436 |
| DUI Arrests | 2,870 | 3,151 |
| Total Citations | 179,259 | 196,716 |
| Seat Belt Citations | 22,911 | 37,191 |
| Commercial Motor Vehicle Inspections | 41,286 | 44,462 |
About the Tennessee Department of Safety & Homeland Security
The Tennessee Department of Safety & Homeland Security's (www.TN.Gov/safety) mission is to ensure the safety and general welfare of the public. The department encompasses the Tennessee Highway Patrol, Office of Homeland Security and Driver License Services. General areas of responsibility include law enforcement, safety education, motorist services and terrorism prevention.
Sections
News
Topics
driving under the influence, DUI, Fourth of July, July 4th, Nashville TN, Seat Belt Violations, Tennessee, Tennessee Department of Safety and Homeland Security, Tennessee Highway Patrol, THP, Tracy Trott, Traffic Fatalities