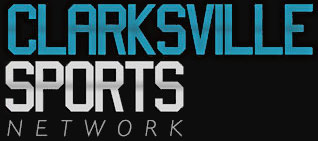 Clarksville, TN – Brian Balthrop and Graham Sleigh went back-and-fourth all day Sunday, July 21st, at Swan Lake Course in the final round of the 2013 Clarksville City Amateur Tournament, but a final birdie on the final hole earned Balthrop his third career City Am title.
Balthrop, the only golfer in the tournament field to shoot under par in all three rounds of the tournament, (71-67-67) finished at 10-under 205 for the tournament, while Sleigh – the two-time defending City Am champion finished with a three-day total on nine-under 206 (72-66-68).
"Graham and I went back-and-fourth from the first hole to (hole) 18," Balthrop said. "This was probably one of the best tournaments I've played in competition wise back-and-fourth with each one of us putting birdie on birdie on top of each other. It was really pretty fun and that's the way golf is supposed to be."
The win, along with back-to-back City Am titles in 2008 and 2009 puts Balthrop in a rare company with three or more Clarksville City Amateur championships in a career.
"Everyone kinds of looks at the City Am as a little bit greater tournament in being our city championship," Balthrop said. "You look at the Henry Livingston Trophy and see names like Rob Long, Steve Crozat and all of the other big names, so it's pretty special."
Another City Am former champion, Jamie Webb, finished in third place (71-74-70—215), while Justin Burney (72-69-75—216) came in fourth.
In the First Flight, Hunter Richardson (73-77-72) took first place with a seven-over 222, one shot better than Patrick Manning (79-72-72—223) who won a scorecard playoff with Corey Cornell (75-73-74—223) for third place.
Bobby Yingling (74-75-75—224) was fourth in the flight.
In the Second Flight, Jonathan Shuskey (79-79-73—231) edged Payton Williams (77-82-73—232) by a shot, with Todd Morris (81-79-73—233) third, two shots back, and Tom Nadeau (84-77-74—235) finishing fourth.
The Third Flight saw Collin Welker (84-81-72—237) shot even par in his final round to take first place by four shots over runner-up Haskell Fink (83-83-75—241).
David Sheron (83-84-79—246) would finish third in the flight, while Travis Hanley (88-80-79—247) took fourth.
In the Fourth Flight, Tyler Britt (93-81-79—253) took the division after being the lone competitor to break 80 in the final round.
Mike Wilkins (84-88-85—257) took second place, four shots back, while Dennis Kolb (95-83-87—265) won a scorecard playoff over Vernon Greene (94-83-88—265) to take third place.
The Clarksville City Amateur is the next to last Mann, Smith and Cummings Tournament of Champions points event, with the September 14th and 15th Mayor's Golf Classic wrapping up the Clarksville Golf Association schedule – heading into the September 21st and 22nd season-ending Champions Tournament.