Knoxville, TN – Austin Peay State University's volleyball team continues its 10-match in-state tour when it visits Tennessee for a four-match stay at the Comcast Lady Vol Classic, beginning Thursday night.
Austin Peay (2-6) opens the tournament with a 7:00pm (ET), Thursday contest against host Tennessee. The Lady Govs then meet VCU in a 12:30pm, Friday contest before facing East Tennessee in a 4:30pm outing. Austin Peay wraps its stay with a 4:30pm, Saturday affair against Wichita State.
The Lady Govs will likely be without the services of junior outside hitter Jada Stotts who is doubtful after suffering a lower-body injury in the opening set of last weekend's MT Invitational. Austin Peay responded well in her absence, winning a five-set affair against North Dakota and stretching host Middle Tennessee before falling in five sets.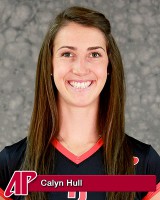 Senior outside hitter Calyn Hull led the APSU offensive effort with 65 kills (4.06 kills per set) and an impressive .287 attack percentage en route to all-tournament honors. She was one of five hitters to record 25-plus kills on the weekend, including redshirt freshman Sammie Ebright (33 kills, 2.06 per set) and senior middle blocker Lauren Henderson (30 kills, 1.88 per set).
"This weekend is another opportunity to test ourselves against quality competition," said Lady Govs head coach Taylor Mott. "My message all preseason has been that our goal should be to improve each time we step out on to the court. Not having Jada on the court most of last weekend gave everyone a chance to step up and this weekend will provide more chances with Jada being doubtful to play."
Austin Peay is still seeking answers on defense after allowing opponents to hit .320 in last weekend's tournament. The Lady Govs saw both sets of defensive numbers suffer, averaging just 10.88 digs per set and only 1.25 blocks per set.
Austin Peay used sophomore April Adams and freshman Syd Litchfield at libero last weekend, and the duo are expected to continue sharing the duty in Knoxville. Junior middle blocker Hillary Plybon had 11 blocks in last weekend's action, but APSU recorded just 20 blocks as a team.
"With our short preseason defense always seems to be the last thing to fall into place," said Mott. "We have people in place that can get the job done. They have to step up with the determination to do the job now."
Scouting the Field
Tennessee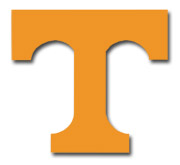 Tennessee (6-1) brings a four-match win streak into the tournament, sweeping through the Chattanooga Tournament last weekend. The Lady Vols own a pair of wins against OVC squads, downing Morehead State in five sets to start the season and defeating UT Martin in four sets last weekend.
The Lady Vols defense that has led the team early on, posting a Division I best 21.03 digs per set. Senior libero Ellen Mullins, the sister of former APSU setter Marie Mullins, also leads the nation with 6.80 digs per set.
VCU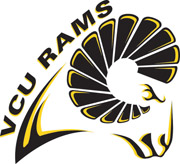 VCU (5-1) started the season with a four-match win streak before falling at nationally-ranked Kentucky last weekend. The Rams bounced back with a victory against East Tennessee to conclude last weekend's tournament.
Sophomore outside hitter Romana Kriskova has posted an impressive 118 kills in VCU's first six matches, averaging 4.72 kills per set at an efficient .312 attack percentage.
The Rams defense, with three players posting 30-plus blocks in the opening two weeks, is ranked fifth nationally with 2.96 blocks per set.
East Tennessee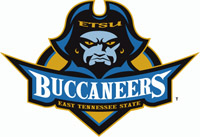 East Tennessee (4-4) sandwiched three of its wins between two sets of back-to-back losses, including setbacks against VCU and at nationally-ranked Kentucky, last weekend. The Buccaneers downed Marshall in a Tuesday outing to enter this weekend on a winning note.
Led by Megan Devine's 4.35 kills per set (22nd nationally), the ETSU offense has been clipping along with a .227 attack percentage. Meanwhile, East Tennessee's defense has struggled to find its legs early on, posting just 11.77 digs per set.
Wichita State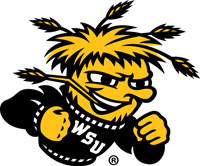 Wichita State (5-1) also brings a four-match win streak into this weekend's action. The Shockers lone loss came at the hands of Arizona State during the opening weekend but they went 3-0 at the Portland tourney last weekend.
Wichita State promises to be a formidable team, ranking among Division I's top 40 in both blocking (2.67 blocks per set) and attack percentage (.277) entering this weekend.
Offensively, the Shockers are a balanced squad with four players averaging more than two kills per set. Elizabeth Field leads that quartet with 2.76 kills per set and ranks fifth nationally with a .486 attack percentage.
Series Histories
Austin Peay and Tennessee will meet for the third time, but it will be the first meeting since the two squads opened the 1990 campaign, APSU seeks its first win in the series… It also will be the third time APSU and VCU will meet, the Lady Govs won the previous meeting in 1998… Austin Peay and East Tennessee will meet for the fourth consecutive year and for the eighth time overall, the Lady Govs holding a 4-3 advantage… the Lady Govs will meet Wichita State for the first time.
On the web, Live statistics of each match will be available at UTSports.com, the Tennessee Athletics website. In addition, each Tennessee match will be available on ipTV through their website.