Clarksville, TN – A three-run fifth inning proved enough as the White Team claimed a 3-0 victory in Game 2 of Austin Peay State University baseball team's annual Red-White World Series, Saturday afternoon, at Raymond C. Hand Park.
The game was again held scoreless through four innings. White starter Levi Primasing scattered four hits and struck out four in his four innings. Meanwhile, Red starter Zach Hall tossed four scoreless innings, striking out six and allowing only one hit.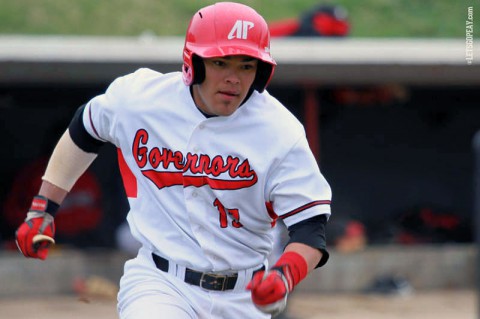 It was the Red Squads bullpen and defense that proved its undoing. Reliever Jack Cleary surrendered back-to-back singles to start the frame before committing a throwing error to first that permitted the game's first run to score. Cleary would get the inning's first out before being replaced by Shane Lantigua.
Lantigua would walk the first batter he faced and then saw a throwing error to third allow the runners to advance, scoring the game's second run. After inducing a fly out for the second out, Lantigua surrendered a double to designated hitter P.J. Torres that eluded the left fielder and allowed the third run to score. Lantigua would end the inning with a line drive out.
The Red Squad's offense could not piece together its hits, scattering six through the seven-inning affair. They would get a runner in scoring position four times during the game but were 0-for-8 with a runner in scoring position.
Primasing, who shook off a line drive that hit his leg in the second inning, picked up the win. Jordan Harmon went 1.1 innings and Alex Belew recorded two outs in the sixth. Jake Corum picked up the save after working around a walk and a hit with one out.
Hall did not factor into the decision despite his one-hit outing. Cleary was tagged for the loss after allowing two runs and recording one out.
The White Team claimed the three-game Red-White World series with the victory. Austin Peay will conclude the series with a 3:00pm, Sunday contest at Raymond C. Hand Park.