Tennessee Titans (5-6) vs. Indianapolis Colts (7-4)
Sunday, December 1st, 2013 | Noon CST
Lucas Oil Stadium | Indianapolis, IN | TV: CBS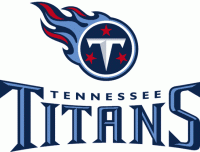 Nashville, TN – The Tennessee Titans (5-6) play their second of three consecutive road games this week, traveling to Indianapolis to face the AFC South's first-place Indianapolis Colts (7-4). Kickoff at Lucas Oil Stadium (capacity 63,000) is scheduled for 1:00pm EST/noon CST on Sunday, December 1st.
This is the second Titans-Colts matchup in three weeks. On Thursday night, November 14th, the Titans hosted the Colts in a primetime game, only to fall by a final score of 30-27. They now look to break a streak of four consecutive losses to the Colts and earn their first win in Indianapolis since 2007.
This week's game will be televised regionally on CBS, including Nashville affiliate WTVF NewsChannel 5. Bill Macatee will handle play-by-play duties while Steve Tasker and Steve Beuerlein serve as analysts.
The Titans Radio Network, including Nashville flagship 104.5 The Zone, will broadcast the game across the Mid-South with the "Voice of the Titans" Mike Keith, analyst Frank Wycheck, sideline reporter Cody Allison and gameday host Larry Stone.
Additionally, WestwoodOne Sports will broadcast the game to a national radio audience. Tom McCarthy (play-by-play) and Rod Woodson (analyst) will have the call.
Last Week At Oakland Raiders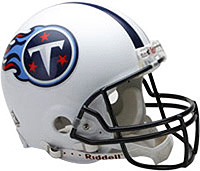 The Titans traveled west to Oakland last week and escaped with a dramatic 23-19 victory. Ryan Fitzpatrick connected on a 10-yard touchdown pass with wide receiver Kendall Wright for the game-winning score with only 10 seconds remaining in the fourth quarter.
On his 31st birthday, Fitzpatrick completed 30 of 42 passes for 320 yards, no interceptions and a 109.2 passer rating, earning his first win as a starter in Tennessee and his ninth career 300-yard game. In addition to his game-winner to Wright, he completed a 54-yard touchdown pass to Justin Hunter in the third quarter.
Fitzpatrick took over fulltime as the starting quarterback when Jake Locker was lost for the season with a foot injury on November 10th. In six total appearances (four starts) in his first year in Tennessee, Fitzpatrick is 115-of-181 for 1,332 yards, seven touchdowns and four interceptions (89.4 passer rating).
Wright (103 yards), a first-round draft choice in 2012, and Hunter (109 yards), the team's second-round pick in 2013, each recorded the first 100-yard games of their careers. It marked Tennessee's first game with a pair of 100-yard receivers since December 19th, 2004 against the Raiders, when Derrick Mason and Drew Bennett accomplished the feat.
The Indianapolis Colts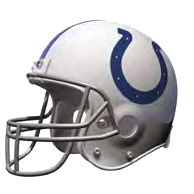 The Colts also were on the road last week. They went to Arizona, where the Cardinals took an early lead and never relinquished it, ultimately prevailing 40-11.
Sitting atop the AFC South with five games remaining, the Colts have carried over the success they had in 2012, their first season under direction of general manager Ryan Grigson and head coach Chuck Pagano. They finished their first season in Indianapolis with a Wild Card berth, despite Pagano missing several games to undergo treatment for leukemia.
Colts quarterback Andrew Luck is likewise thriving in his second professional campaign.
The league's first-overall draft pick in 2012 has followed up on his Pro Bowl rookie season by completing 226 of 386 passes for 2,593 yards, 15 touchdowns and seven interceptions.
On defense, the Colts feature one of the NFL's most feared pass rushers. Outside linebacker Robert Mathis leads the NFL this year with a career-high 14.5 sacks.
Titans-Colts Series at a Glance
Overall series (regular & postseason): Colts lead 24-14
Regular season series: Colts lead 24-13
Postseason series: Titans lead 1-0
Total points: Titans 735, Colts 946
Current streak: Four wins by Colts
Titans at home vs. Colts: 7-10
Titans on road vs. Colts: 7-14 (including 1-0 in playoffs)
Longest winning streak by Titans: 3 (twice, last 1999-02)
Longest losing streak by Titans: 7 (2003-06)
Titans vs. Colts at LP Field: 4-8
Last time at LP Field: Colts 30 at Titans 27 (11/14/13)
Titans vs. Colts at Lucas Oil Stadium: 0-5
Last time at Lucas Oil Stadium: Titans 23 at Colts 27 (12/9/12)
First time: Colts 24 at Oilers 20 (10/11/70)
Mike Munchak's record vs. Colts: 1-4
Chuck Pagano's record vs. Titans: 3-0
Mike Munchak's record vs. Chuck Pagano: 0-3
A Titans Victory Would
Give the Titans their first win at Lucas Oil Stadium.
Improve Mike Munchak's career record as a head coach to 21-23.
Improve quarterback Ryan Fitzpatrick's career record as a starter to 26-46-1.
What To Look For This Week
K Rob Bironas needs two more points to become the second player in franchise history (Al Del Greco) to reach 1,000 career points.
QB Ryan Fitzpatrick needs one more touchdown pass to reach 100 for his career.
RB Chris Johnson can record his second 100-yard rushing game of 2013 and the 35th 100-yard rushing game of his career.
S Bernard Pollard needs two tackles to record his third career season with at least 100 tackles and first since 2010.
CB Alterraun Verner (five interceptions in 2013) needs one interception to become the first Titans player since Michael Griffin in 2008 (seven interceptions) to record six or more interceptions in a season.
WR Nate Washington needs five more receptions to become the 13th player in franchise history to reach 250 career receptions with the team (exludes his career with the Pittsburgh Steelers).
WR Kendall Wright (65 receptions in 2013) needs 10 receptions to record the most receptions by a Titans player in a season since Derrick Mason's 96 and Drew Bennett's 80 catches in 2004 (Nate Washington, 74 in 2011).
Titans-Colts Series History
This week's game will mark the 39th all-time meeting between the Titans and Colts. The Colts lead the series 24-14.
After winning both contests in 2012, the Colts claimed the first meeting of 2013 to extend their winning streak over the Titans to four games. At LP Field on November 14th, the Titans established a 17-3 lead in the first half, but the Colts stormed back with 20 unanswered points and eventually won by a final score of 30-27.
In the first meeting of 2012, played on October 28th at LP Field, the Colts won in overtime 19-13.
Andrew Luck's 16-yard touchdown pass to running back Vick Ballard on the first drive of overtime proved to be the difference. In the rematch at Lucas Oil Stadium on December 9th, it again came down to the wire with the Colts prevailing 27-23. Two interceptions by the Colts defense helped the team erase a 13-point deficit to claim the win.
From 2002–2010, the AFC South crown was won by either the Titans or Colts every season.
The Titans took the 2002 and 2008 titles, while the Colts won the division the other seven seasons.
The Titans and Colts have met only once in the postseason, a 19-16 Titans victory in a Divisional Playoff game in the RCA Dome on January 16th, 1999. Eddie George rushed for 162 yards, including a 68-yard touchdown run to help lead Tennessee during its run to Super Bowl XXXIV.
The teams first clashed in 1970 following the AFL-NFL merger. The then-Baltimore Colts defeated the then-Houston Oilers 24-20 during the Colts' run to a Super Bowl V Championship.
Titans-Colts: The Last Meeting
Indianapolis Colts 30 at Tennessee Titans 27
Thursday, November 14th, 2013
LP Field, Nashville, TN
| | | | | | |
| --- | --- | --- | --- | --- | --- |
| | 1 | 2 | 3 | 4 | Final |
| Indianapolis Colts | 0 | 6 | 17 | 7 | 30 |
| Tennessee Titans | 14 | 3 | 0 | 10 | 27 |
In a primetime Thursday matchup at LP Field, the Titans jumped out to an early two touchdown lead but were unable to fend off the Indianapolis Colts, falling by a final score of 30-27.
Chris Johnson capped each of the Titans' first two possessions with touchdowns, but they did not reach the end zone again until Ryan Fitzpatrick's touchdown pass to tight end Delanie Walker with less than two minutes remaining in the fourth quarter.
Trailing by three points with no timeouts remaining, Tennessee tried an onside kick following Walker's touchdown, but it was recovered by the Colts' Pat Angerer to seal the outcome.
Johnson rushed for 80 yards on 13 carries in the first half. Yet in the second half, the Colts defense limited his opportunities. He finished the game with 17 attempts for 86 yards.
Fitzpatrick was an efficient 22-of-28 passing for 222 yards and a touchdown, no interceptions and a passer rating of 111.6. His two primary targets, Walker and wide receiver Kendall Wright, accounted for 19 of his completions. Walker led the team with 10 receptions for 91 receiving yards, while Wright caught nine passes for 80 yards.
Indianapolis made up the early deficit behind three field goals by Adam Vinatieri and three second-half rushing touchdowns—two by running back Donald Brown and one by quarterback Andrew Luck, who also passed for 232 yards. Brown carried the ball 14 times for 80 yards and helped the Colts control the clock once they took the lead midway through the third quarter.
At the beginning of the evening, it appeared the Titans would overmatch the Colts with the combination of Johnson and Fitzpatrick. They took the opening kickoff and converted a pair of third downs—first on a 12-yard reception by Walker and second on a 17-yard reception by Wright—during an 80-yard march. Johnson capped the drive with a 30-yard touchdown run.
Then, following a three-and-out by the Colts, the Titans offense produced an 11-play, 68-yard series. Walker converted another third down, this time with a 14-yard catch, and Johnson rushed into the end zone on a seven-yard run to help put the Titans ahead 14-0.
The Colts finally used a long drive of their own to get on the scoreboard, going 65 yards on 13 plays. Vinatieri made a 48-yard field goal three-and-a-half minutes into the second quarter.
Later, the Titans increased their lead to 17-3 on a 25-yard field goal by Rob Bironas with two-and-a-half minutes remaining in the first half. Remarkably, the offense would not get back on the field until the Titans trailed by three points.
The Colts took the ensuing kickoff and began their first of four consecutive scoring drives.
Luck crafted a 12-play series that was aided by a pass interference penalty on the Titans on a third-and-10 incompletion. As time expired in the half, Vinatieri booted a 30-yard field goal.
On the first drive of the second half, Brown scored Indianapolis' first touchdown on a six-yard run, cutting the Titans' lead to 17-13.
The subsequent kickoff was costly for the Titans. Returner Devon Wylie took back the Pat McAfee kick 19 yards, but at the end of the play, he ran into the back of teammate Craig Stevens and lost the ball. Daniel Herron recovered at the 20-yard line for the Colts, and two plays later, Luck scrambled for an 11-yard touchdown and a 20-17 Colts lead.
After a 50-yard field goal by Vinatieri, the Titans went 40 yards on 11 plays. Three minutes into the fourth quarter, Bironas' 38-yarder brought the Titans back to within three points.
Later, the Colts took possession with 7:41 on the clock and proceeded to use more than four minutes to go 74 yards, forcing the Titans to burn their last two timeouts. An unnecessary roughness penalty on linebacker Akeem Ayers put the ball on Tennessee's 11-yard line, and two plays later, Brown cruised into the end zone for an 11-yard touchdown run.
Fitzpatrick answered with a 42-yard pass to Nate Washington and a 19-yard touchdown pass to Walker, but the failed onside kick attempt dashed their remaining hopes.